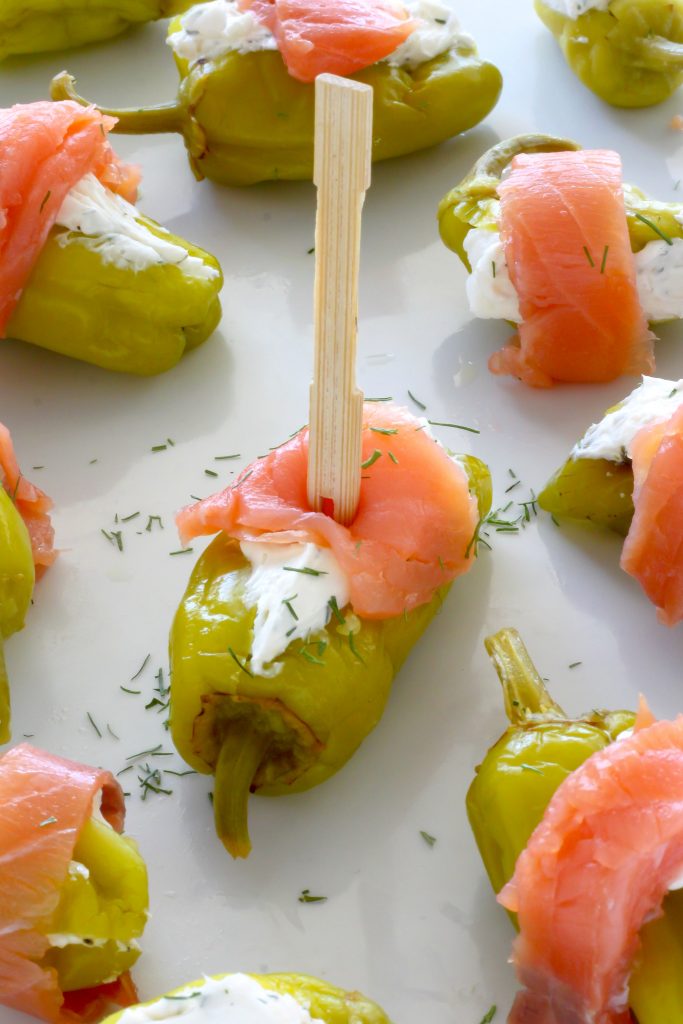 Say hello to my little friend… Smoked Salmon and Cream Cheese Stuffed Pepperoncini! These cute little bites are pure perfection and a must-make for your next party.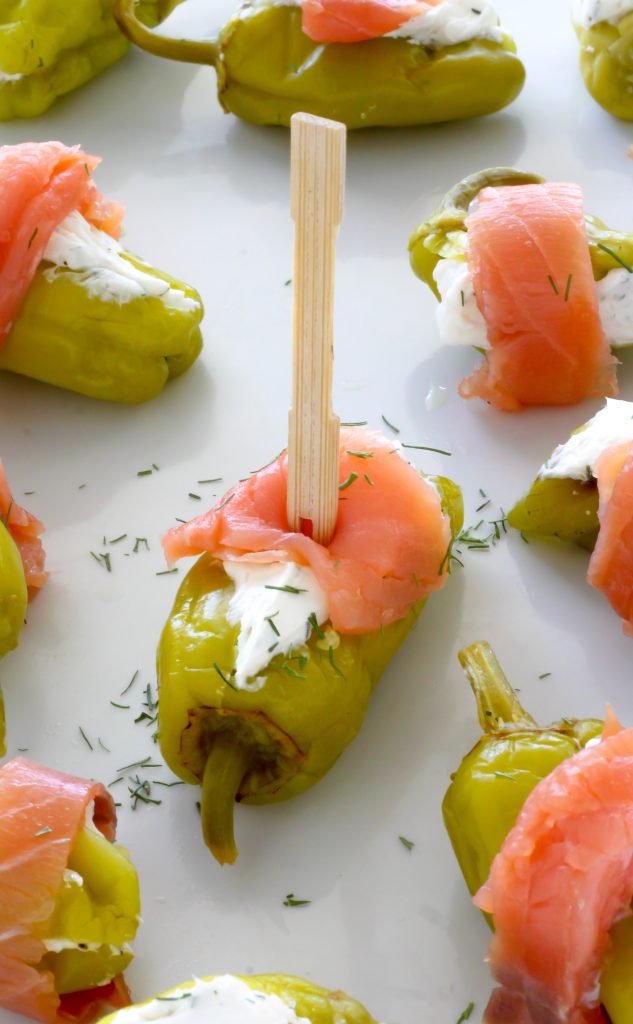 If you invite me to your home for a party/casual gathering/bible study/baby shower/or any event in between, there's a 99.9% chance I'm bringing you (ok…us) a snack. More specifically, said chance snack will most likely be these creamy, briny, salty, and totally addicting Smoked Salmon and Cream Cheese Stuffed Pepperoncini Peppers. Bonus points cause they're pretty and vibrant!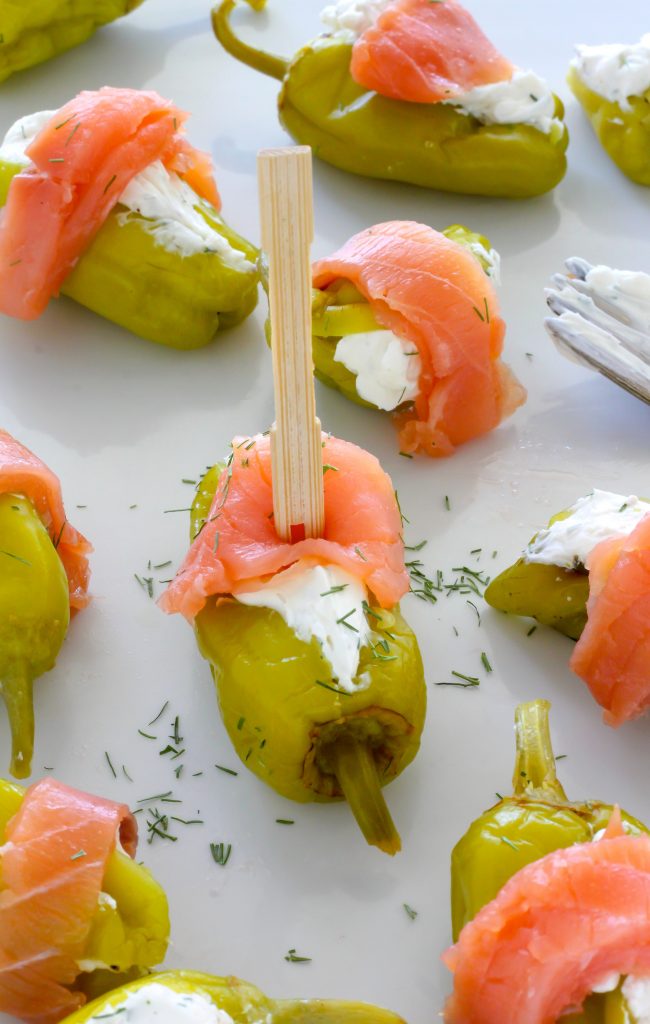 With only a few simple (pretty healthy) ingredients and a 5 minute prep time, making these for your next shindig is a no-brainer. They're seriously the perfect bite and always a party favorite! Between me and you… sometimes I make a half batch just for me; just for my lunch. They're just that good 😉 xoxo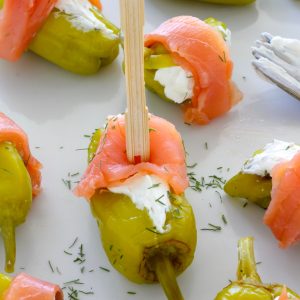 Smoked Salmon and Cream Cheese Stuffed Pepperoncini Peppers
The perfect party bite! These creamy, salty snacks are quick to make and always fly off the appetizer table. Smoked salmon, cream cheese, and briny peppers are the perfect match!
Ingredients
1 (24-oz.) jar whole pepperoncini peppers (about 40 peppers), drained and patted dry with paper towels
12 ounces cream cheese, VERY soft
1/4 cup full-fat Greek yogurt
2 tablespoons fresh dill, finely chopped
2 teaspoons lemon zest
1 teaspoon finely ground sea salt
3/4 teaspoon finely ground black pepper
1 pound smoked salmon, cut into long, thin strips
Instructions
Make a small incision - lengthwise - on the side of each pepper. Very carefully remove the seeds and discard them. Thoroughly dry the peppers with paper towels; set aside.

In a large bowl beat together the cream cheese, Greek yogurt, dill, lemon zest, salt, and pepper; mix well until completely combined (feel free to use a handheld mixer if you have one available).

Use a small spoon to scoop 2 teaspoons of the filling into each pepper. Wrap a thin, long strip of salmon around each pepper and secure with a toothpick. Garnish with dill and lemon zest, if desired. Serve at once or keep cold in the fridge until needed.
Notes
This recipe may be made 2 hours ahead of time, covered, and kept in the fridge until needed. You may use reduced-fat cream cheese and yogurt, but they will be slightly less rich/creamy.