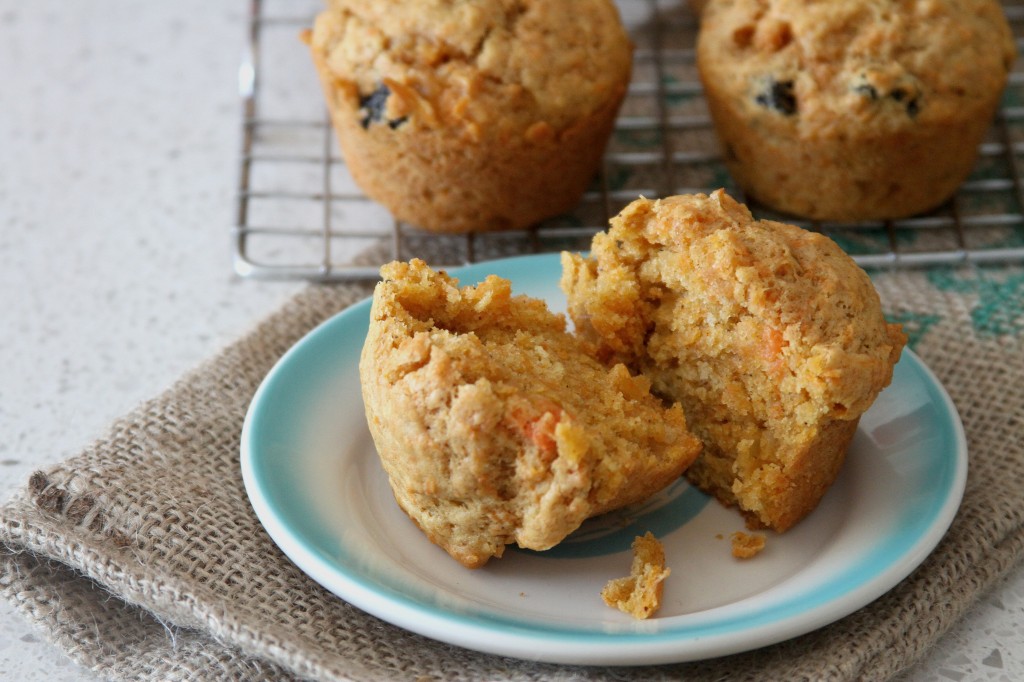 Hi friends!
Guess what we have today? Vegan muffins, baby! Vegan carrot cranberry muffins, to be exact. And be warned, these incredibly soft little orange sweethearts are ADDICTING! I ate 4 before I shot one picture. Ooops!
But it's cool. Cause I'm pretty sure we can call these health food? At least that's my story. And you know I'm sticking to it.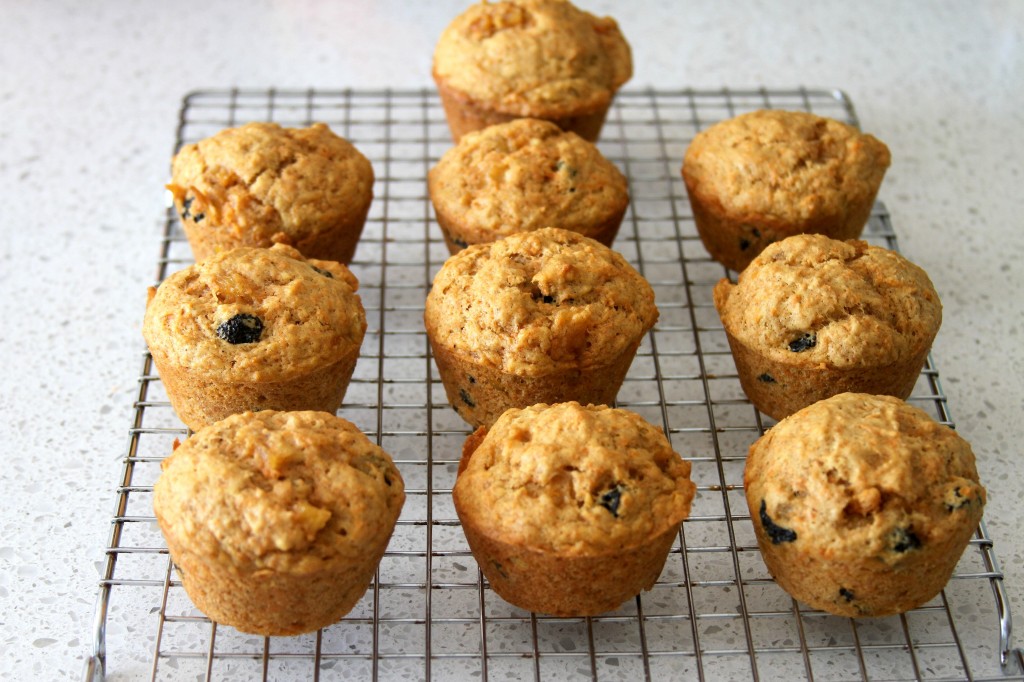 I'm not typically a fan of carrots, but these muffins have seriously turned me into a believer! They make these muffins so – wait for it – MOIST (I see you cringing), flavorful, and pretty. I just love the orange hue speckled with the ruby red cranberries! Purty, delicious stuff. I also adore the sweetness level in these guys! It's just the right amount, and part of it comes from maple syrup, which in my book is always a win.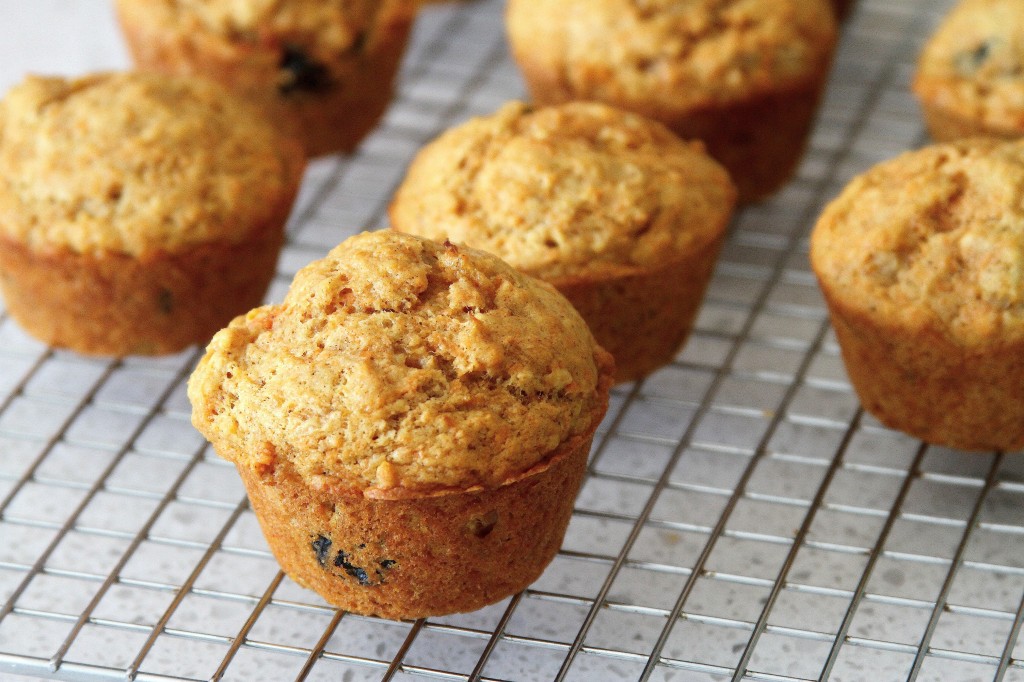 These really are best the first day, but freeze great, so if you know you're not going to down a dozen, pop half in the freezer. They make an awesome on-the-go breakfast or snack 😉
Vegan Carrot Cranberry Muffins – Baker by Nature
2 cups + 2 tablespoons all-purpose flour
1 tablespoon baking powder
1/2 teaspoon salt
3/4 teaspoon cinnamon
1/2 teaspoon ground ginger
1/4 teaspoon cloves
1/4 teaspoon nutmeg
1/2 cup dried cranberries
1 cup finely grated carrots, packed
1/2 cup olive oil
3 tablespoons molasses
1/2 cup brown sugar
1/4 cup maple syrup
1/2 cup almond milk
Instructions:
Preheat oven to 400 degrees (F). Line a muffin tin with 12 liners, or grease 12 of the molds; set aside.
In a medium-sized mixing bowl whisk together the flour, baking powder, salt, spices, and cranberries; set aside.
In a large bowl whisk together the carrots, olive oil, molasses, brown sugar, and maple syrup. Carefully fold the dry ingredients into the wet mixture, stirring just until combined.
Using a greased 1/3 cup measuring tool, scoop batter into prepared muffin molds. Each tin should be about 3/4 full.
Place pan in oven and bake for 18-20 minutes. Remove from oven and let muffins cool 5 minutes in the pan before transferring to a wire wrack to cool completely.