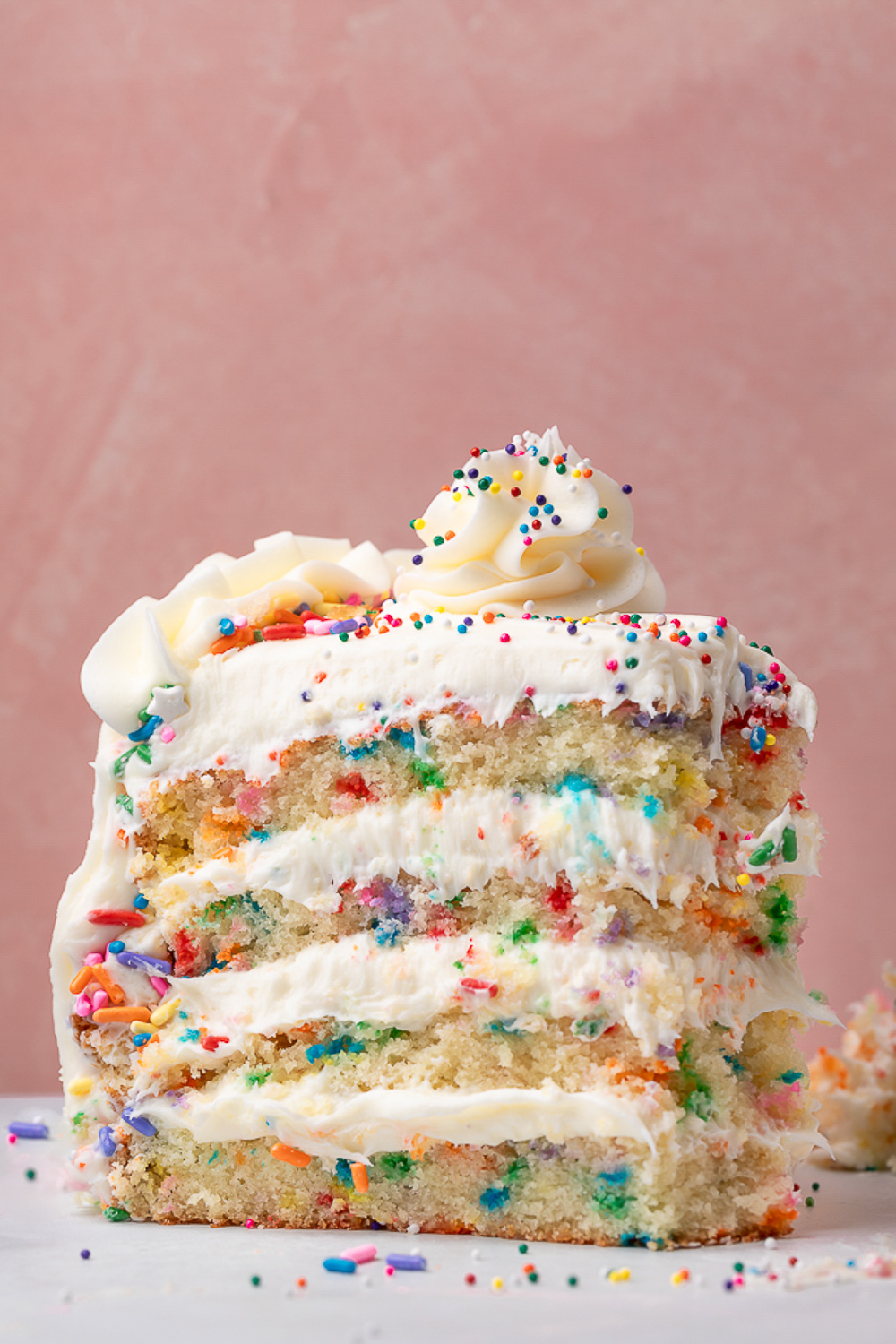 Still searching for the perfect birthday cake recipe? I've got you covered! I've rounded up 17 absolutely stunning birthday cake recipes that are perfect for almost any occasion! So whether you're looking for a classic birthday cake covered in sprinkles, a decadent chocolate lovers dream come true, or something more sophisticated like my raspberry almond cake, this list has you covered! Cheers to celebrating… with cake!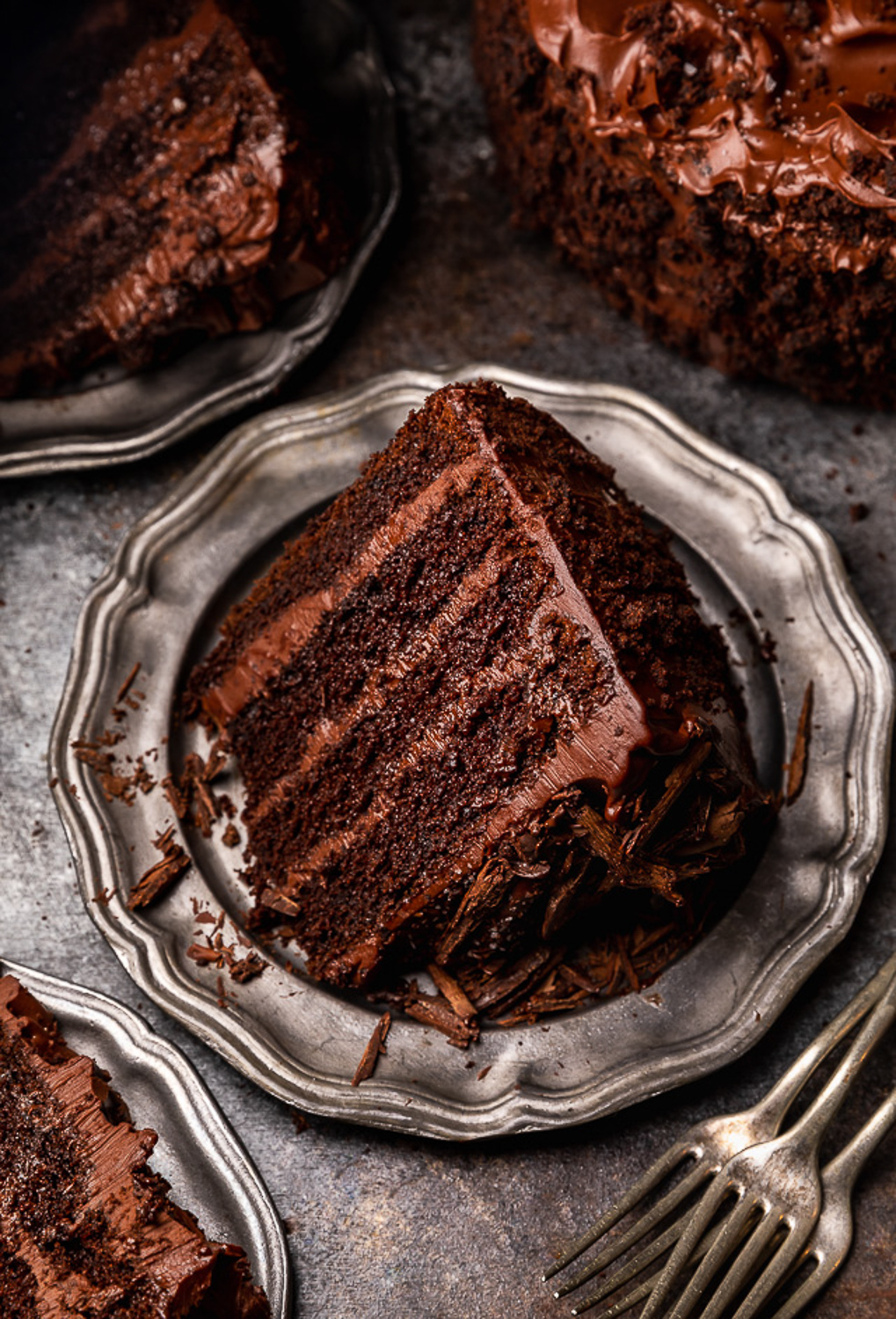 This sinfully decadent 4-layer chocolate cake is devilishly delicious! The frosting is almost like fudge, and the extra chocolate shavings on top add a nice crunch! Add chocolate sprinkles for more of a birthday cake feel!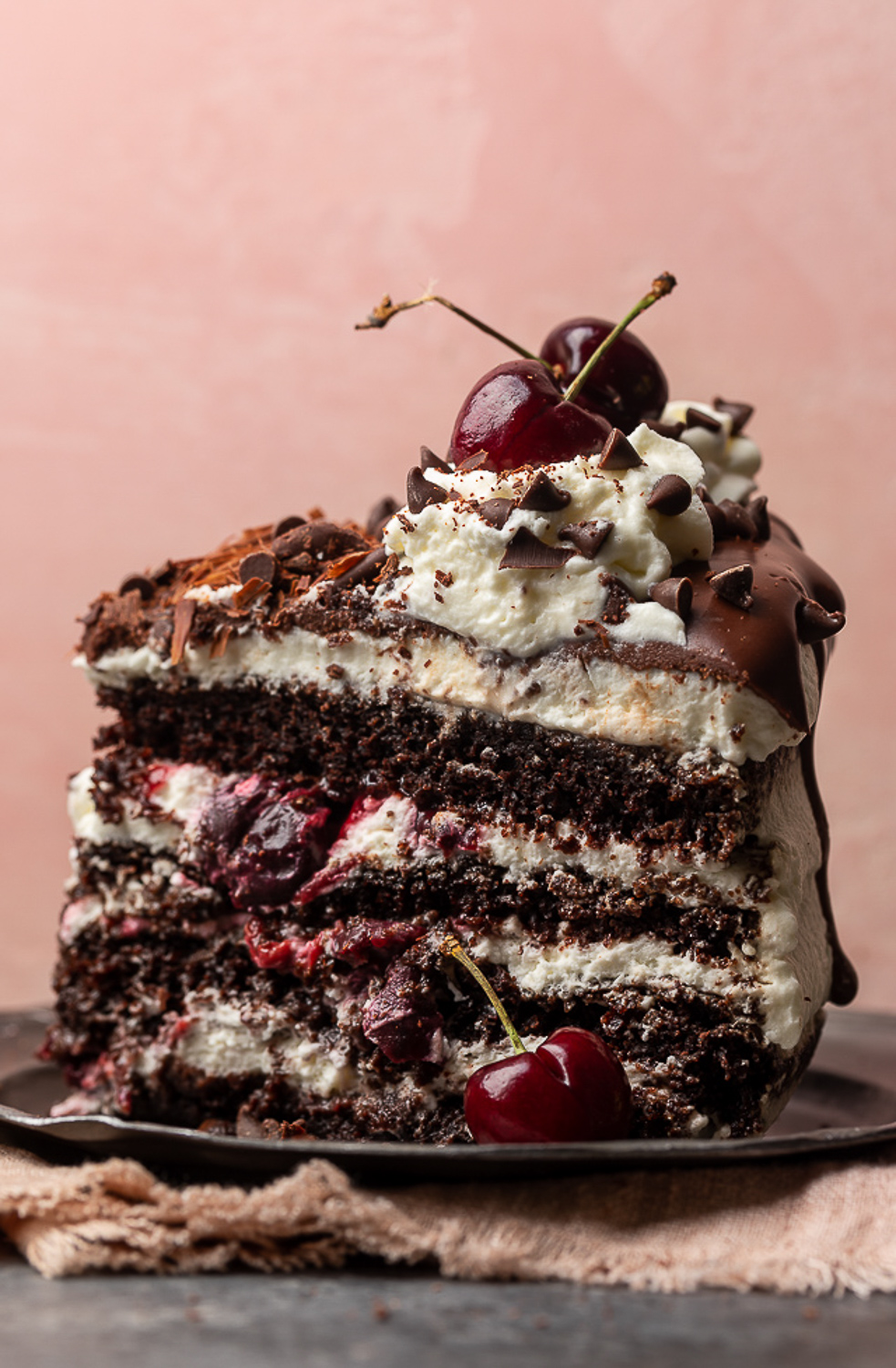 This black forest cake is the perfect combination of chocolate cake, boozy cherry filling, and dreamy whipped cream. Plus, a thick robe of chocolate ganache! If heavy buttercream isn't your thing, you'll love this cake!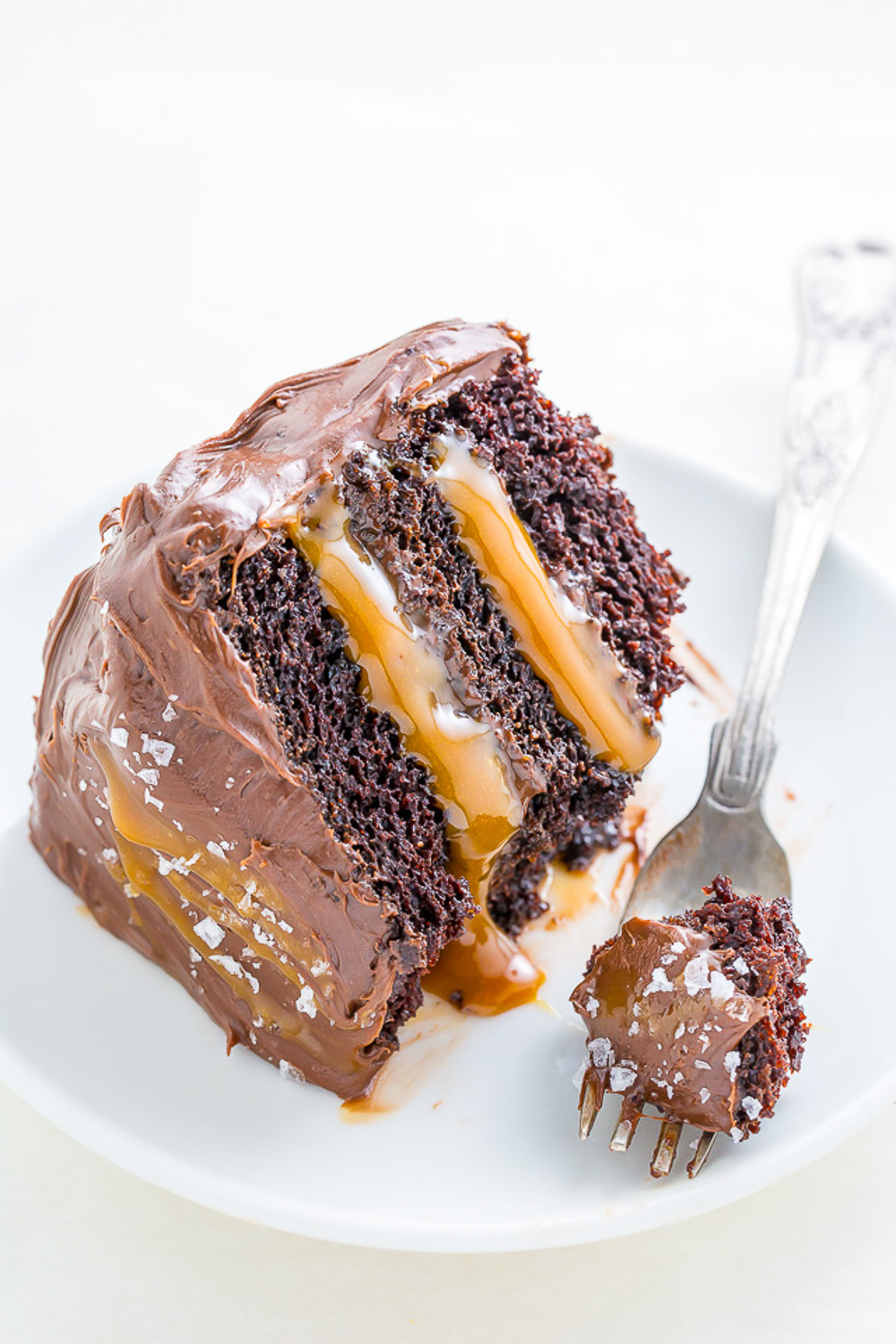 If it's decadence you seek… look no further than this salted caramel chocolate cake! Featuring 3 layers of moist chocolate cake, homemade salted caramel sauce, and salted caramel buttercream!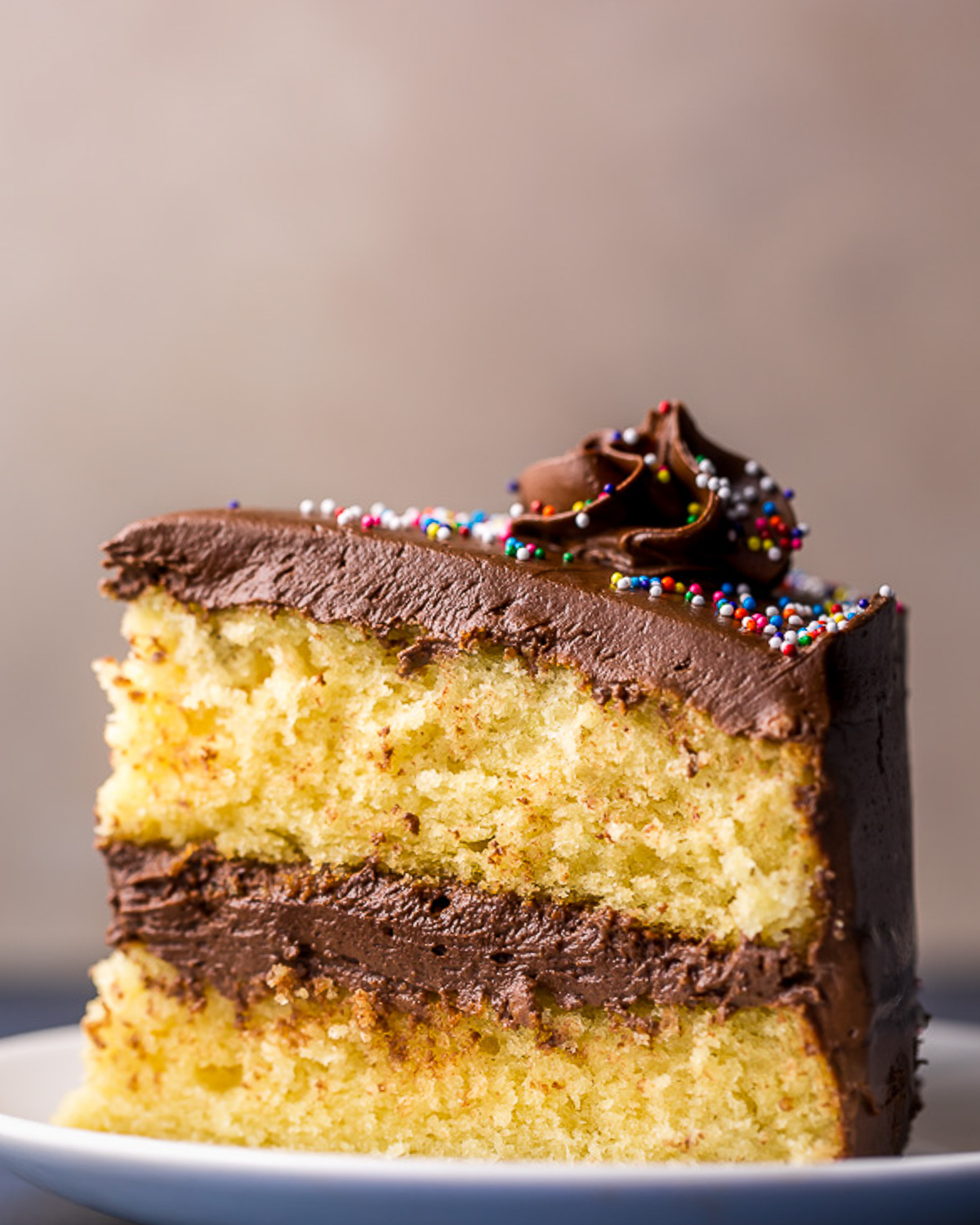 It doesn't get more classic than yellow cake! Add ultra creamy chocolate frosting and colorful sprinkles, and you have a perfect birthday cake!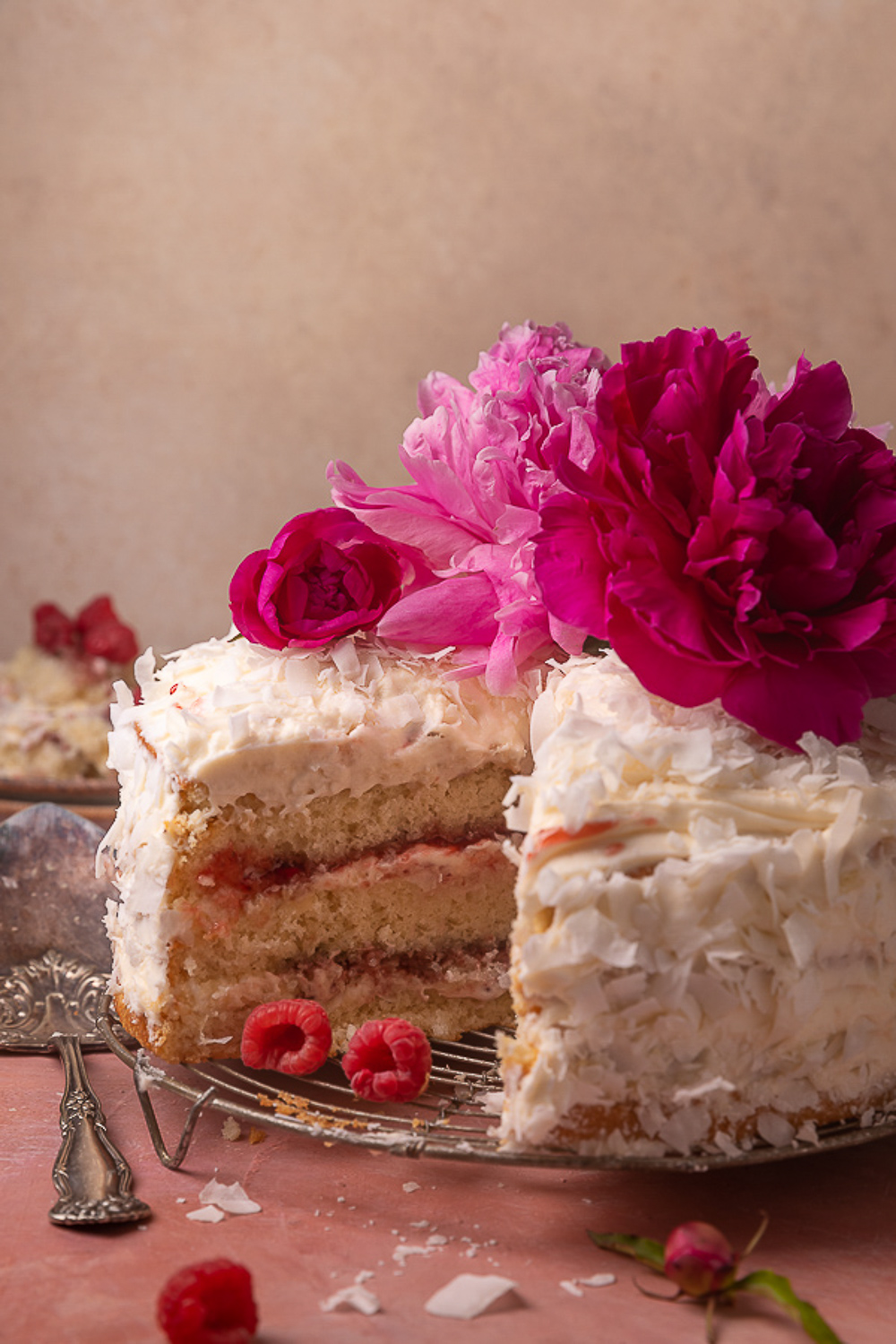 This Raspberry Coconut Snowball Cake is SO pretty and perfect for anyone who loves the combination of tropical coconut and tart raspberries! Also great for anyone who loves pink! Go crazy decorating with extra raspberries and pink edible flower!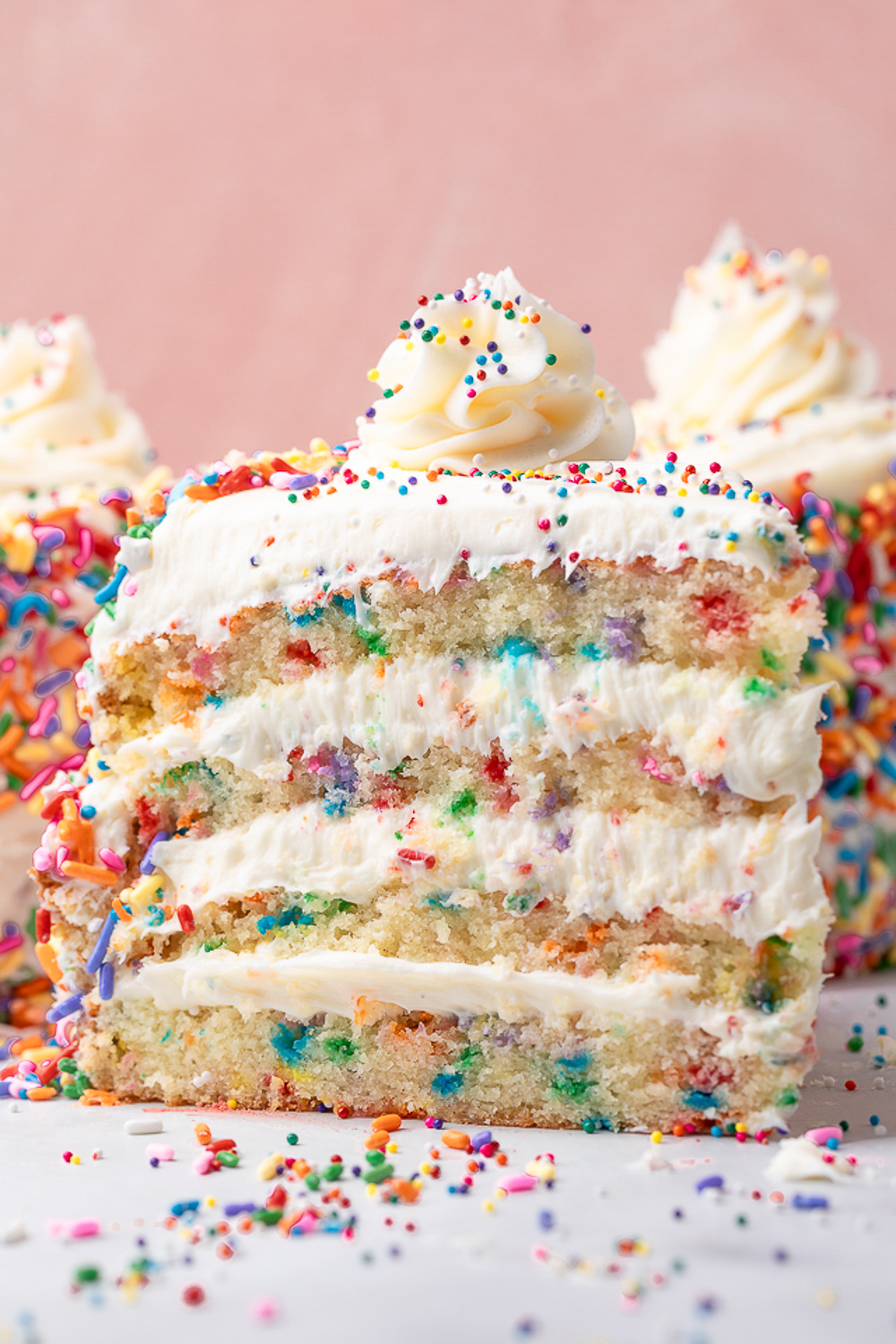 If you're a sprinkle lover, this funfetti cake is for you! This childhood favorite is 100% homemade… but tastes like the boxed mix you fell in love with as a kid. Minus the weird chemicals!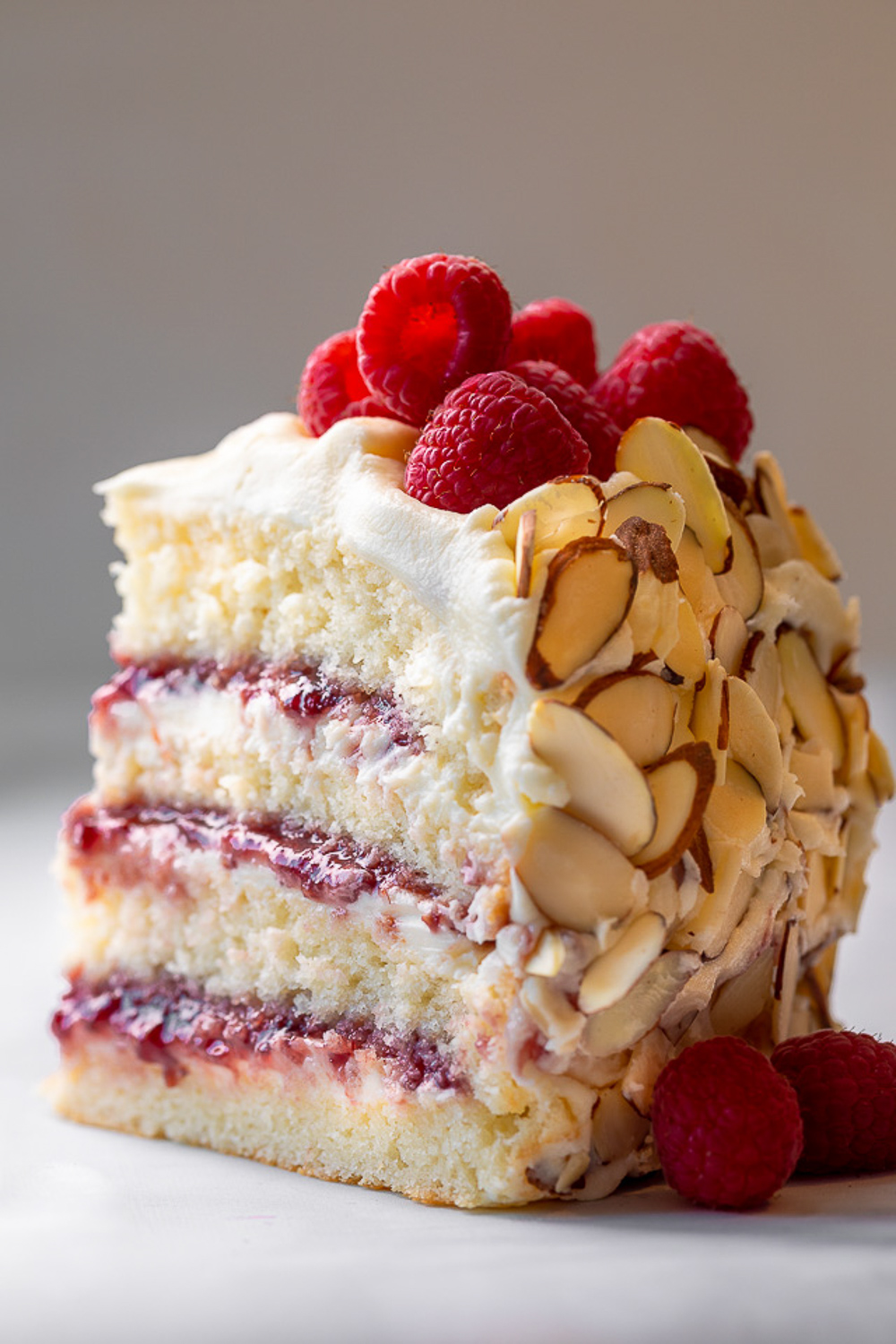 This raspberry almond cake is a total showstopper and doubles as a conversation piece! Moist, buttery, and packed with SO much flavor, this one is a no-brainer!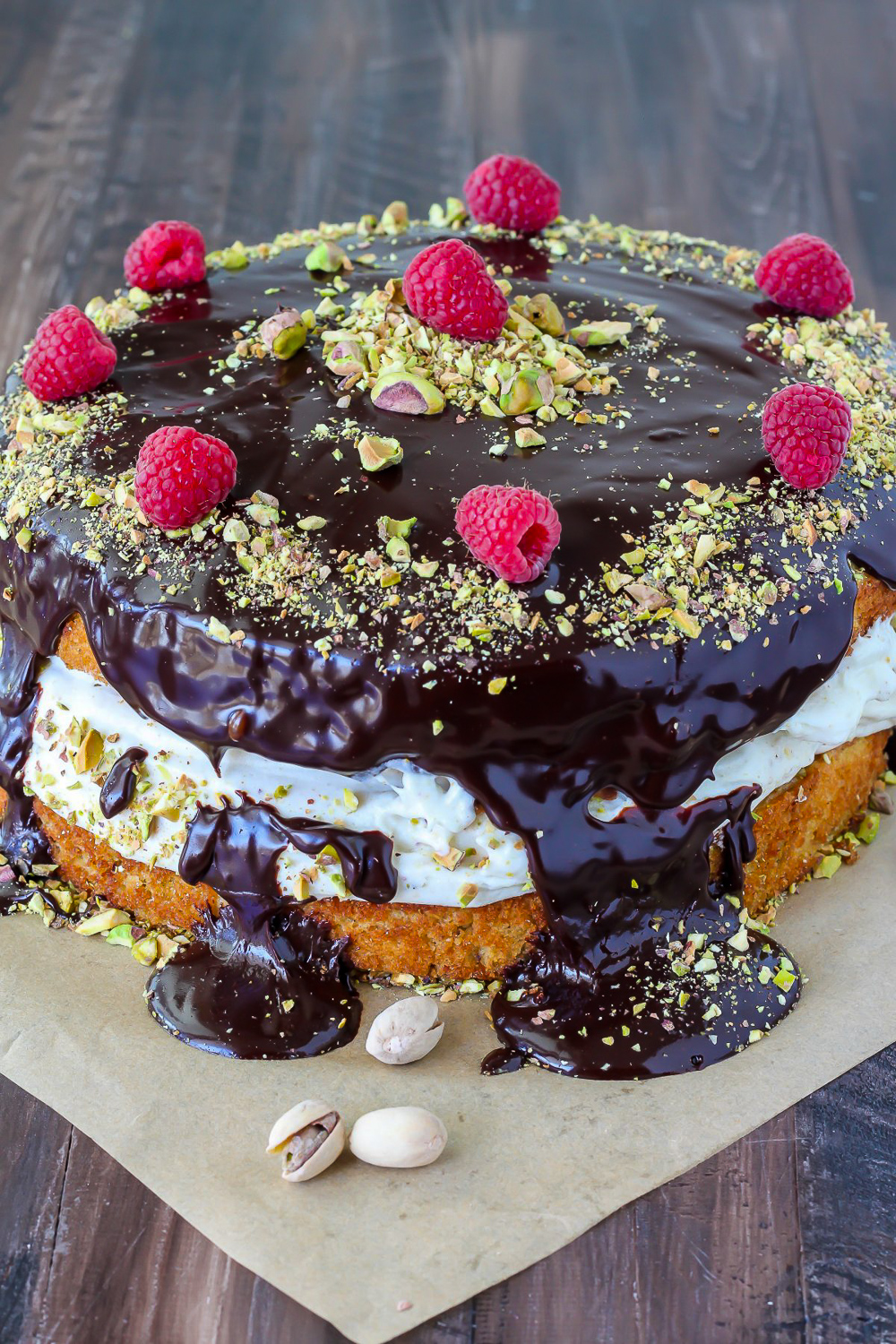 Love pistachios?! This pistachio cream cake is the perfect birthday cake for you! Featuring pistachio cake, pistachio cream, and chocolate ganache covered in… you guessed it – pistachios!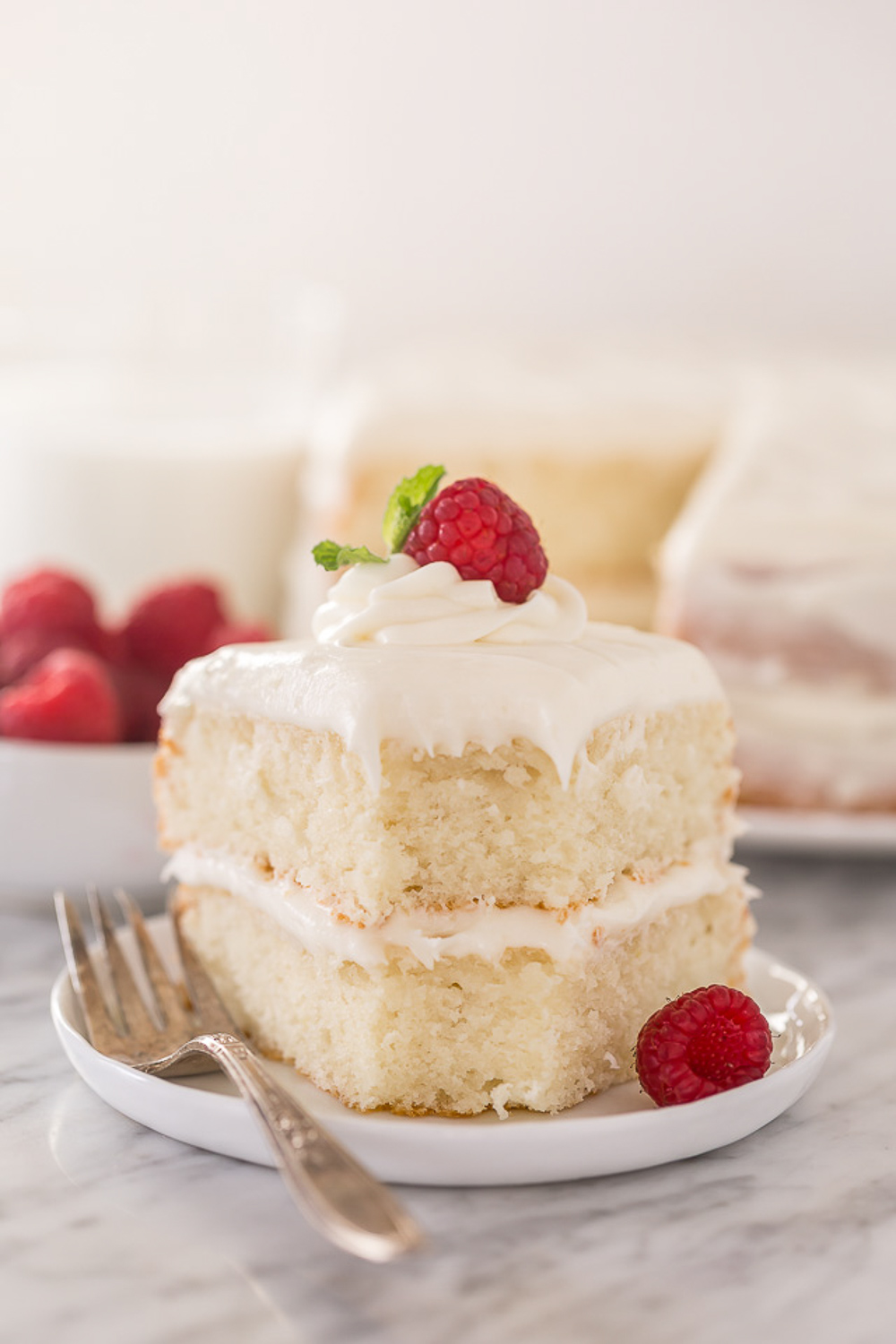 This classic bakery-style white cake is a timeless treat almost everyone loves! The moist, fluffy, snow white layers of cake can be paired with almost any variety of frosting or buttercream! Top with sprinkles and you've got a dreamy birthday cake on your hands! This would also make a beautiful wedding cake for a small ceremony.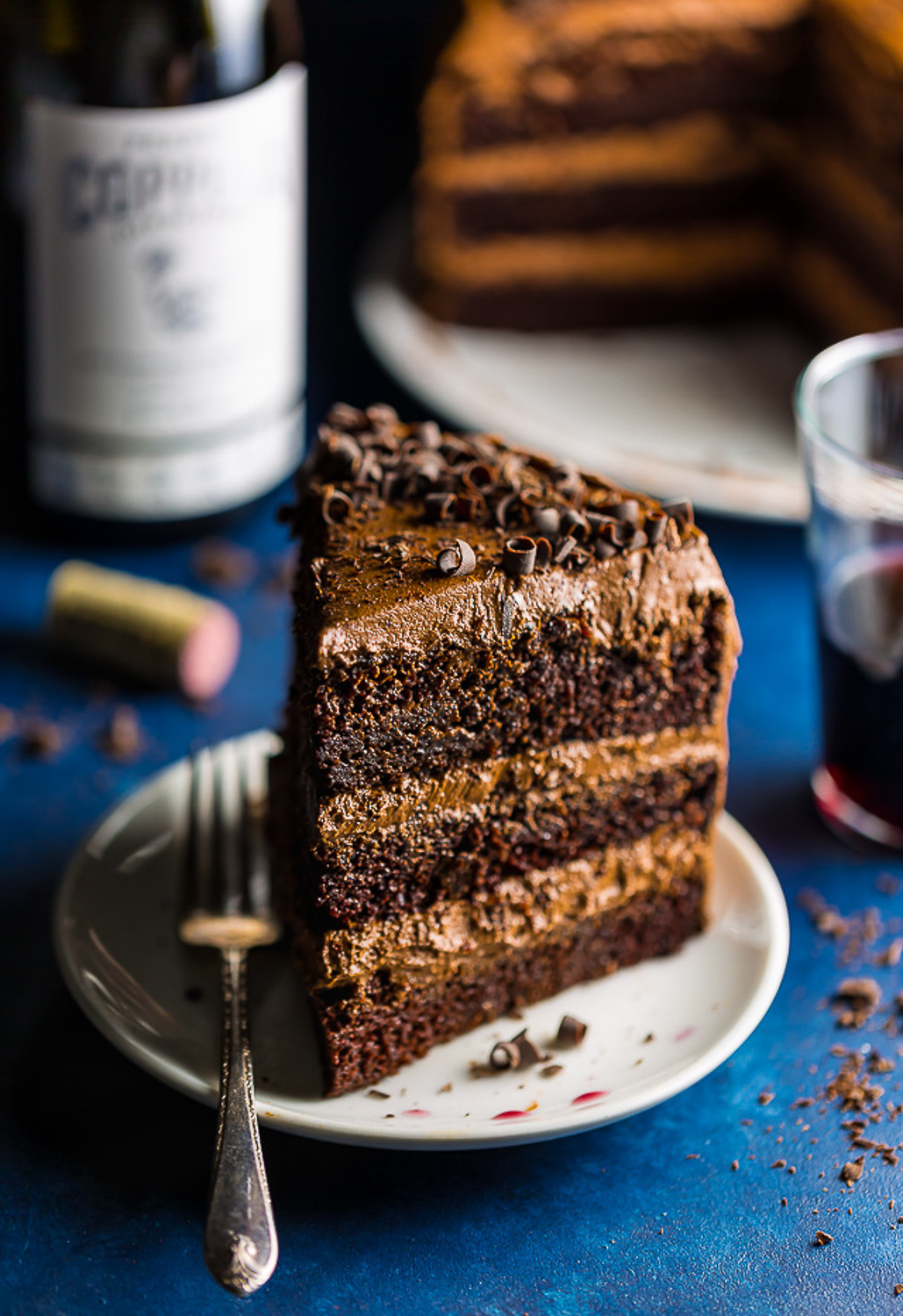 Chocolate + red wine in cake?! Need I say more? The perfect birthday cake for any wine lover! Delicious with a big glass of red wine on the side. Cheers!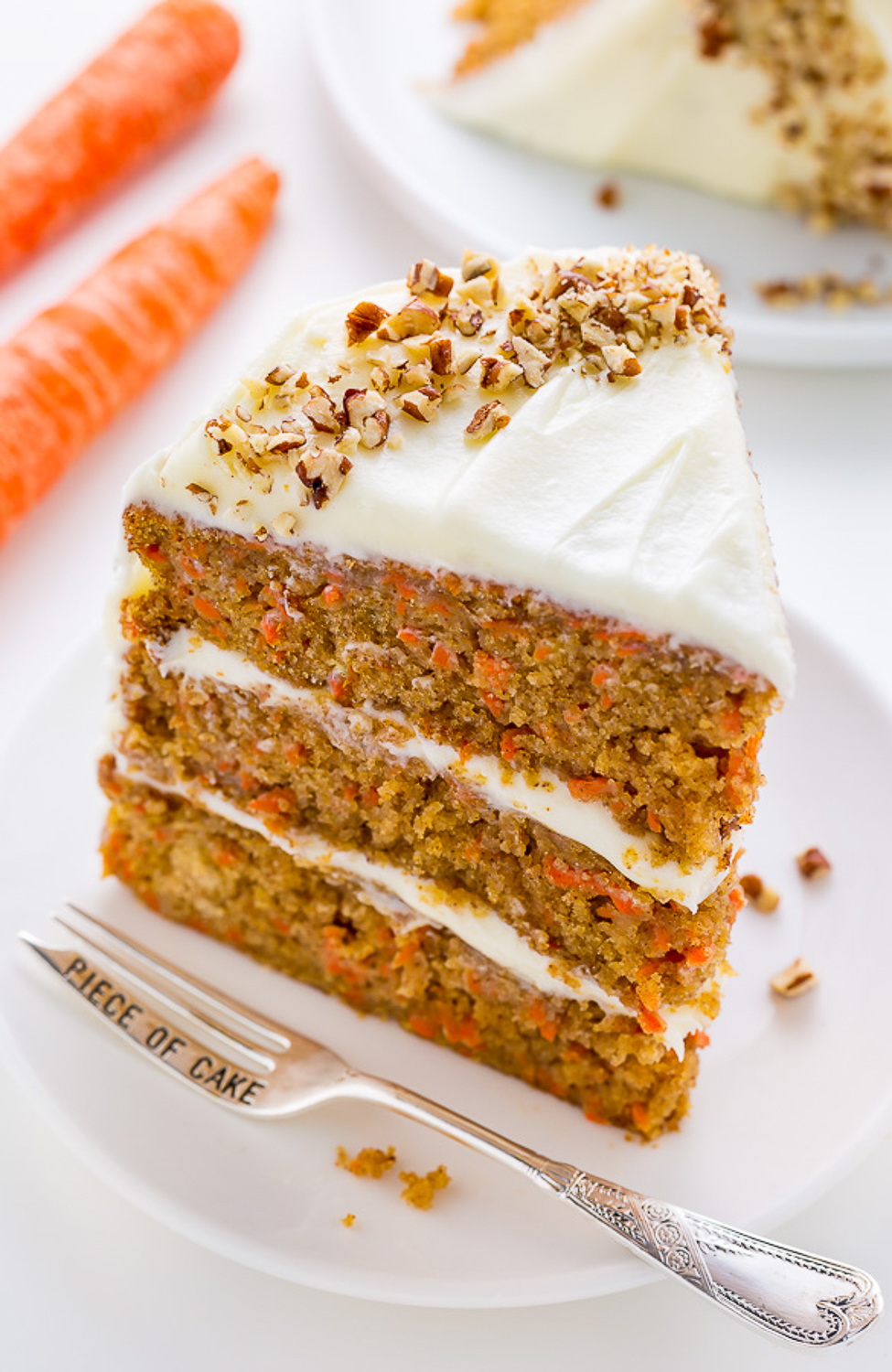 Carrot cake lovers rejoice! This triple decker cake is packed with flavor and covered in silky smooth cream cheese. Absolutely delicious and always a crowd-pleaser! Top with nuts for a nice crunch!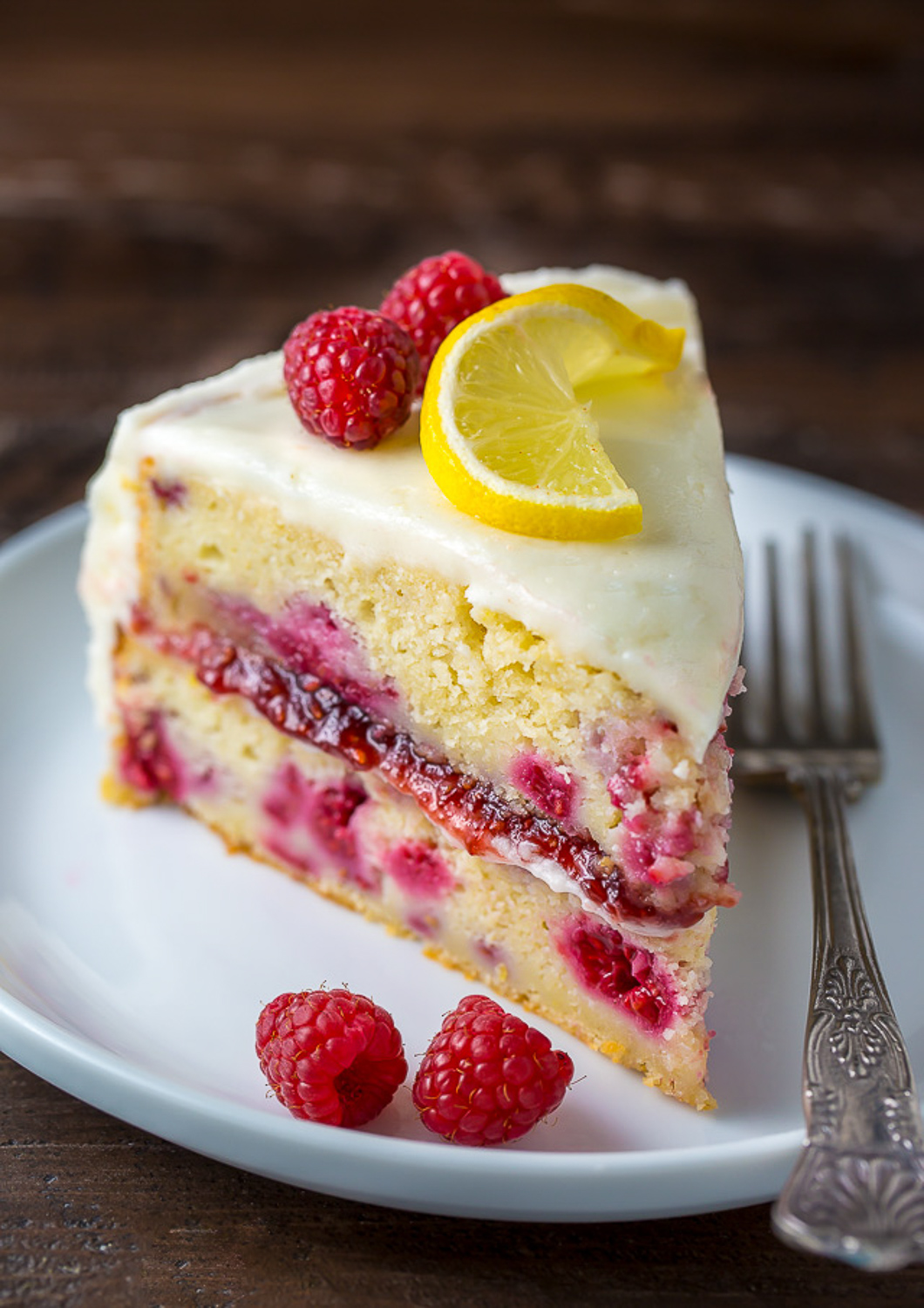 This classic lemon and raspberry cake will never go out of style! The bright lemon and tart raspberries are balanced with a sweet cream cheese frosting that almost melts in your mouth! A beautiful cake any time of year!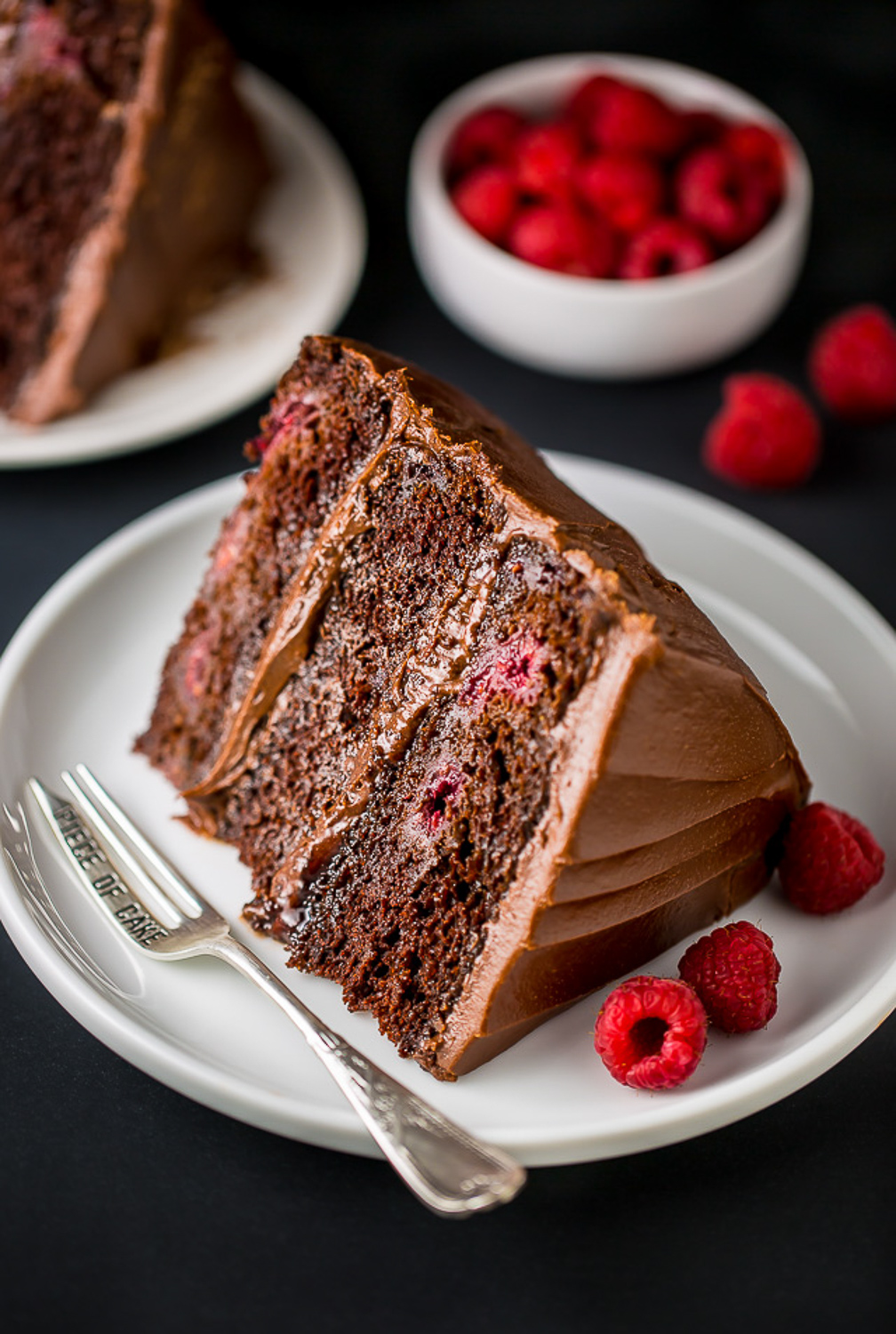 If you prefer your raspberries with chocolate, then this is the cake for you! This chocolate raspberry cake is ultra moist, rich in chocolate flavor, and studded with fresh raspberries! Plus, a swirl of raspberry jam!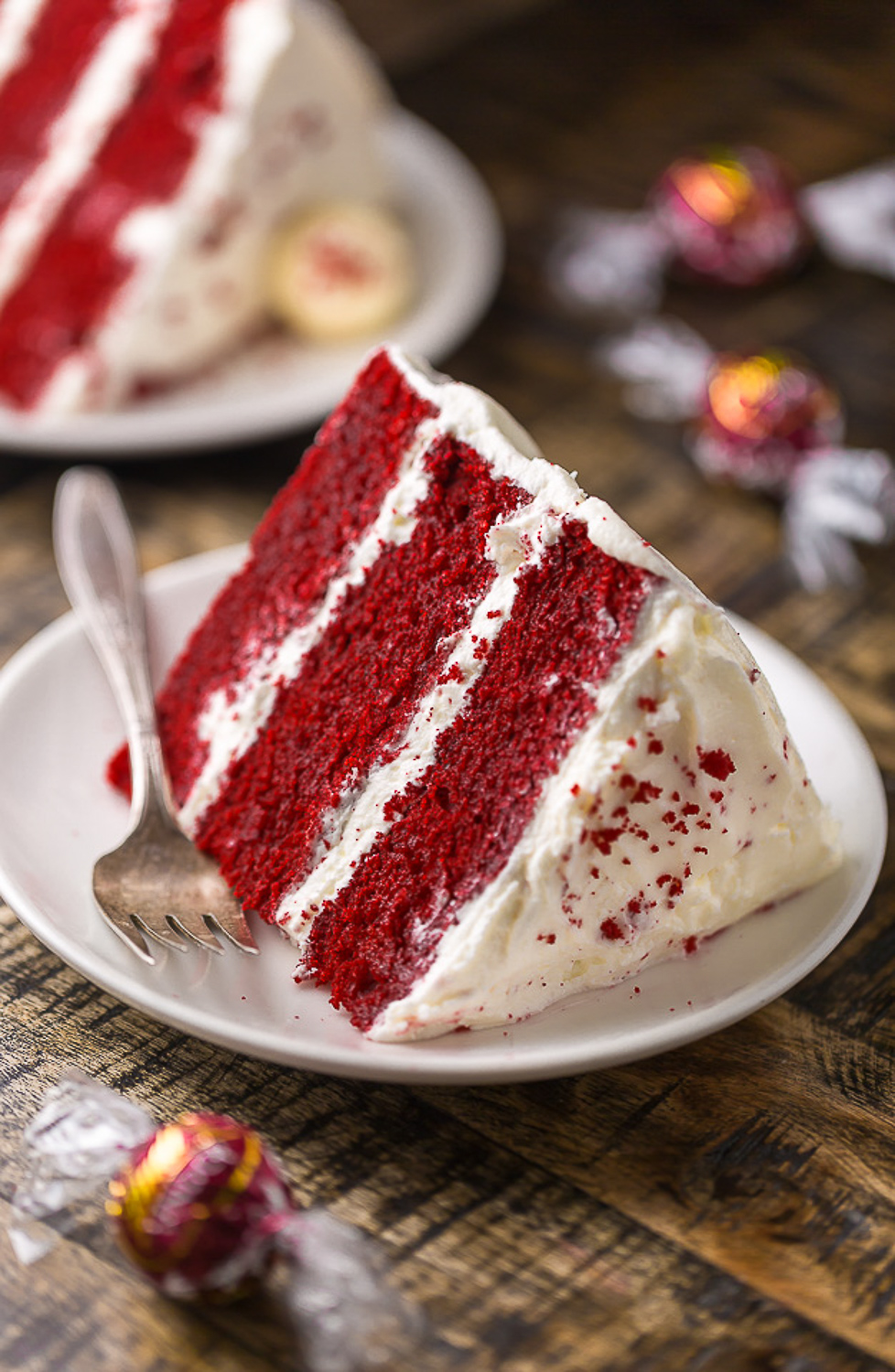 The only thing better than red velvet cake? Red velvet cake with white chocolate truffle frosting! With its gorgeous red hue, this cake is especially lovely around the holidays!
Death by chocolate cake… the title says it all! This is an intensely chocolatey birthday cake perfect for SERIOUS chocolate lovers!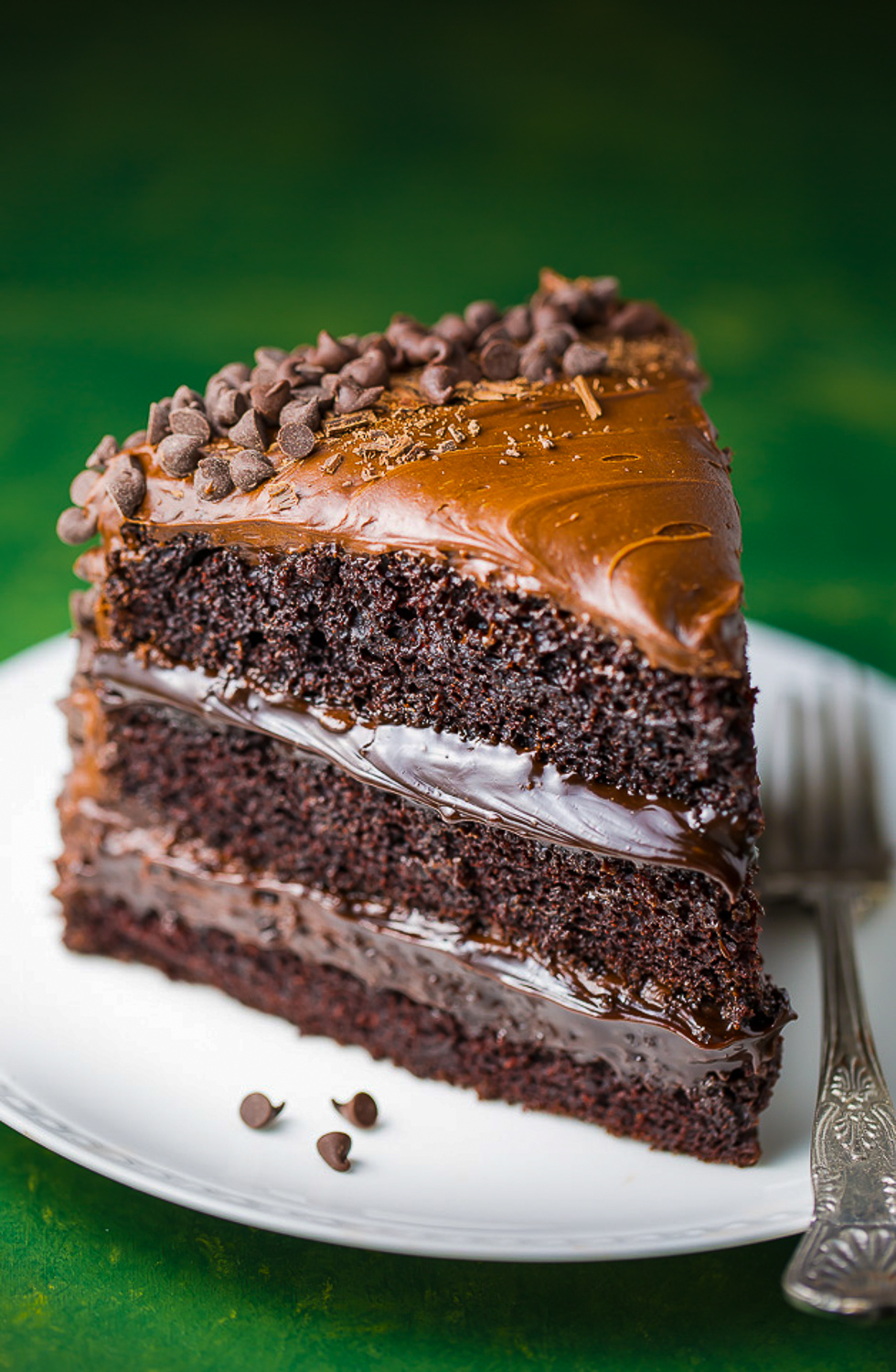 Looking for something on the lighter side? This lemon and coconut cake is loaded with juicy blueberries and fresh flavor! The swirl of lemon curd melts in your mouth and brings out all of the cakes flavors!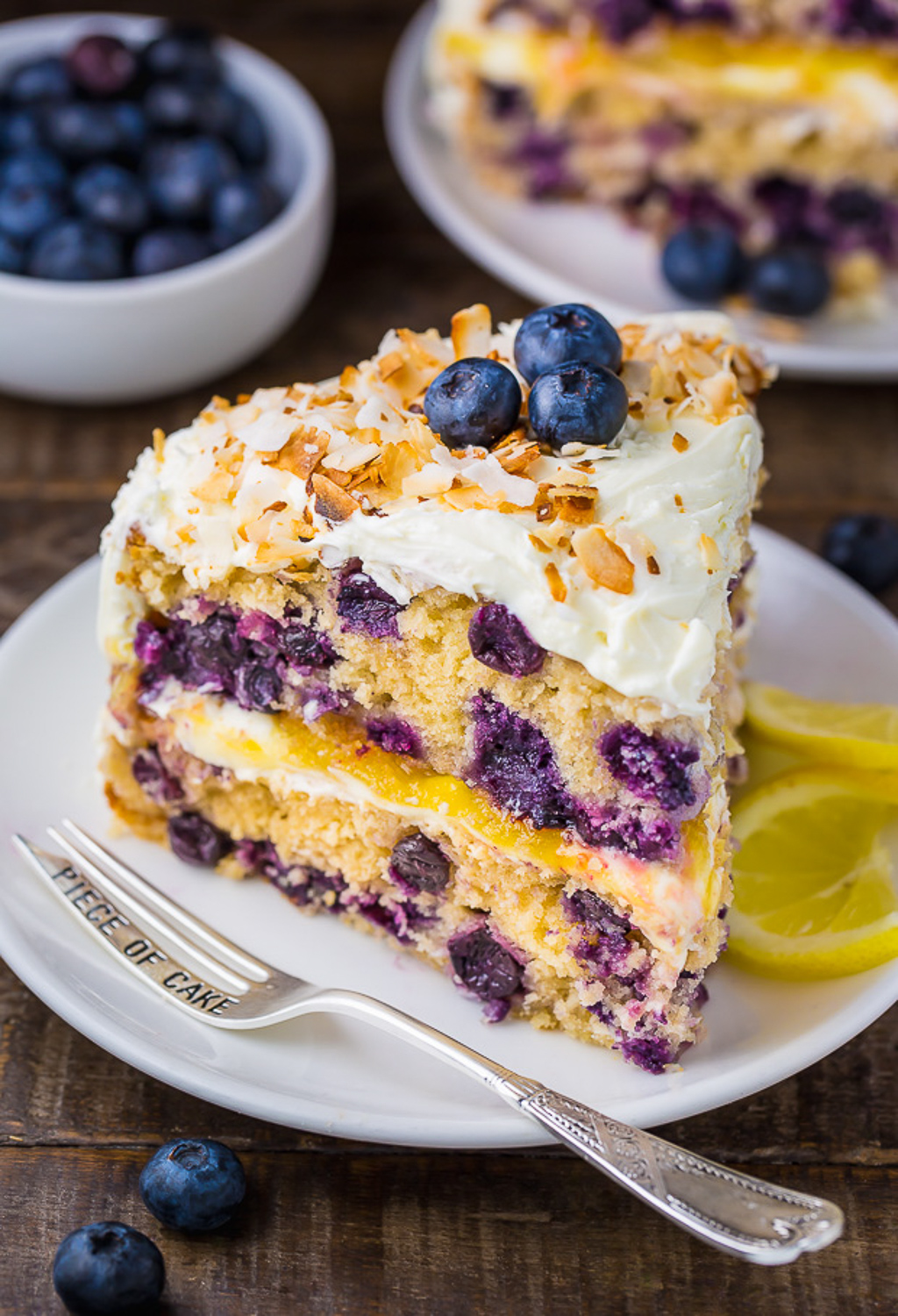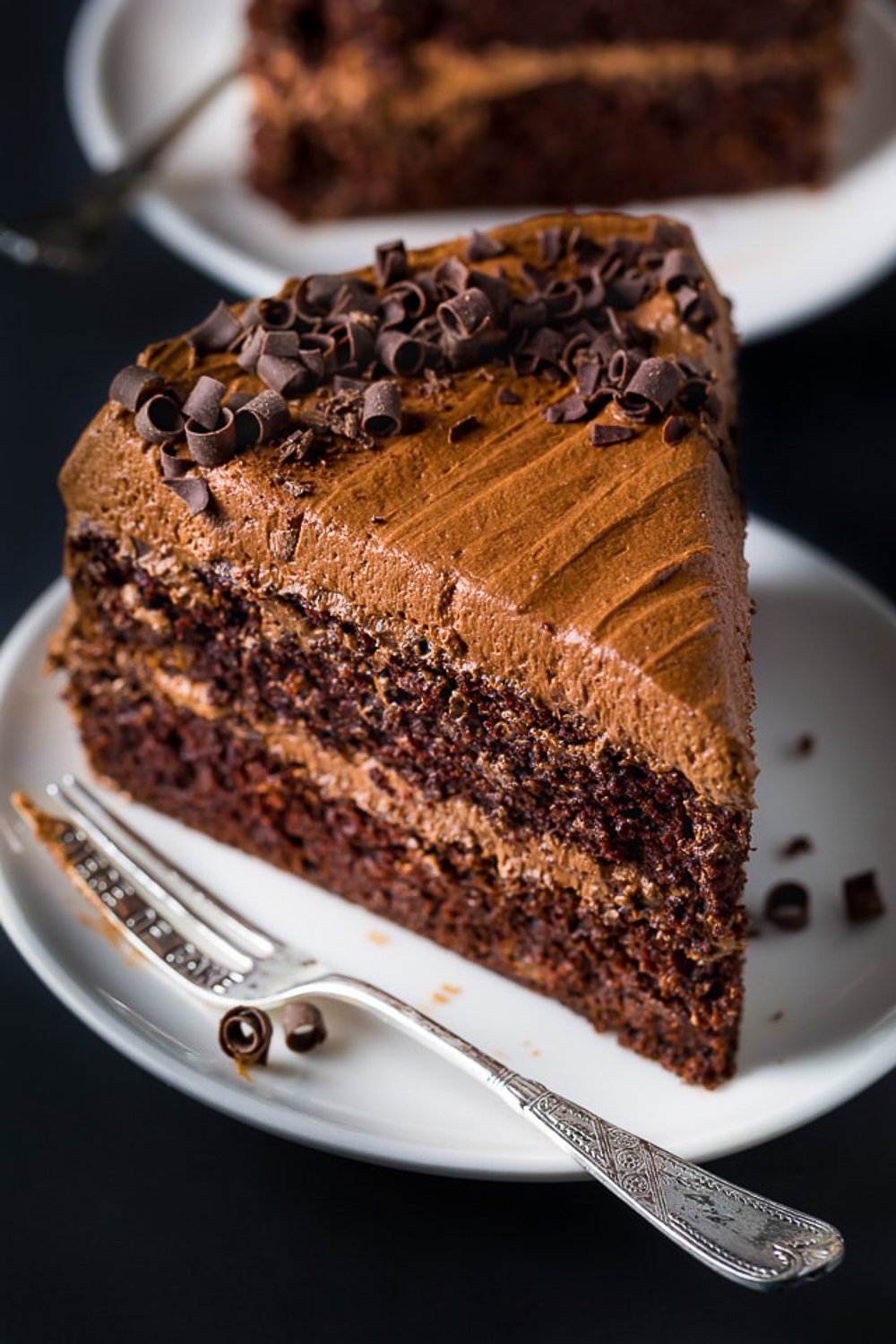 And finally, we have a chocolate cake with a very special ingredient: ricotta cheese! Don't let this scare you off! The ricotta adds the most incredible flavor and texture. This cake has a cult like following for a reason! It's DELICIOUS!!!