Craving chocolate chip cookies? Well, you're in the right place! Today I'm sharing 21 chocolate chip cookie recipes sure to cure ANY craving! Seriously! So whether you're looking for mini chocolate chip cookies, vegan chocolate chip cookies, or monster chocolate chip cookies loaded with m&ms and chewy oats, I've got you covered!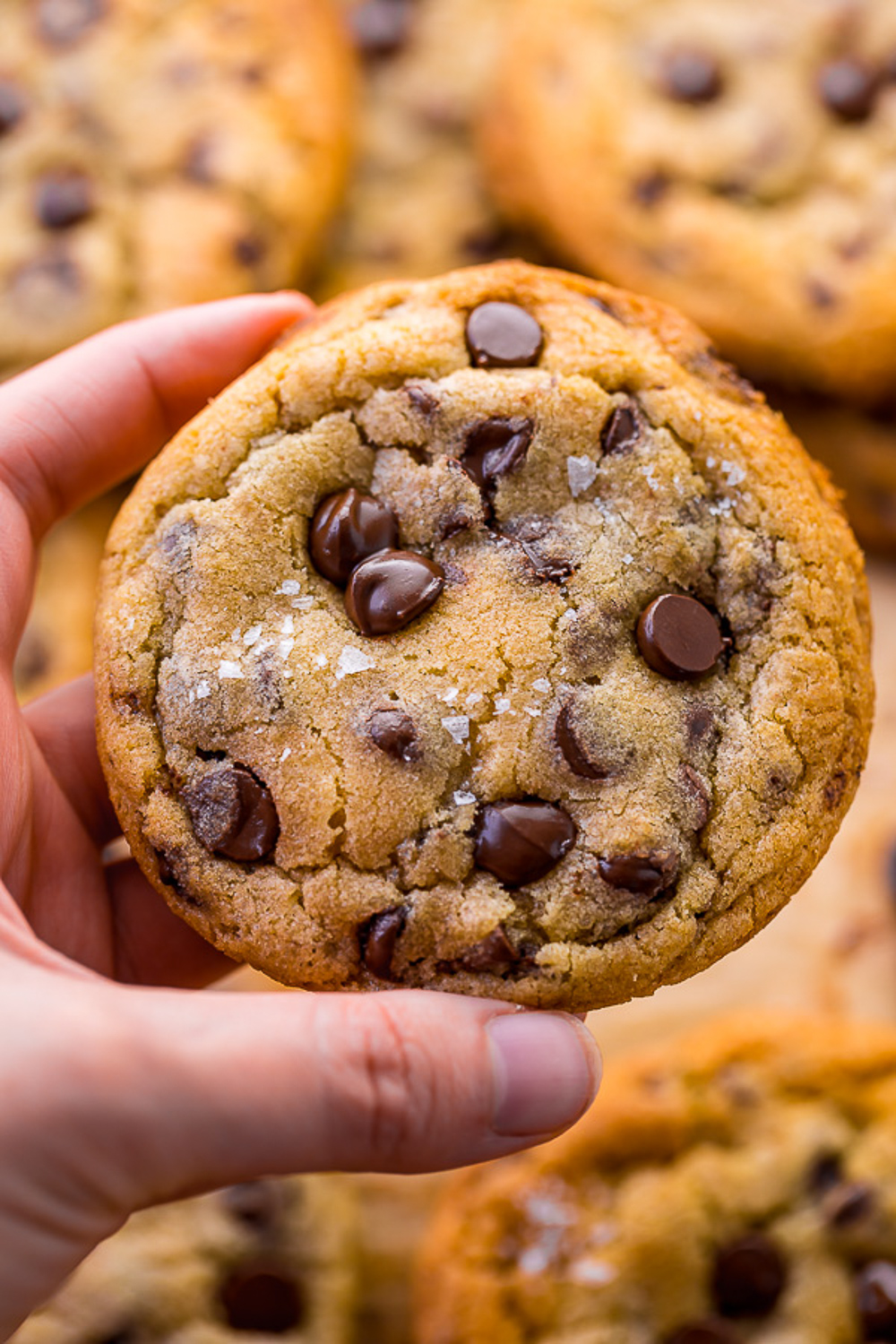 A Everyday Chocolate Chip Cookies you'll make over and over again! The brown butter makes it EXTRA special.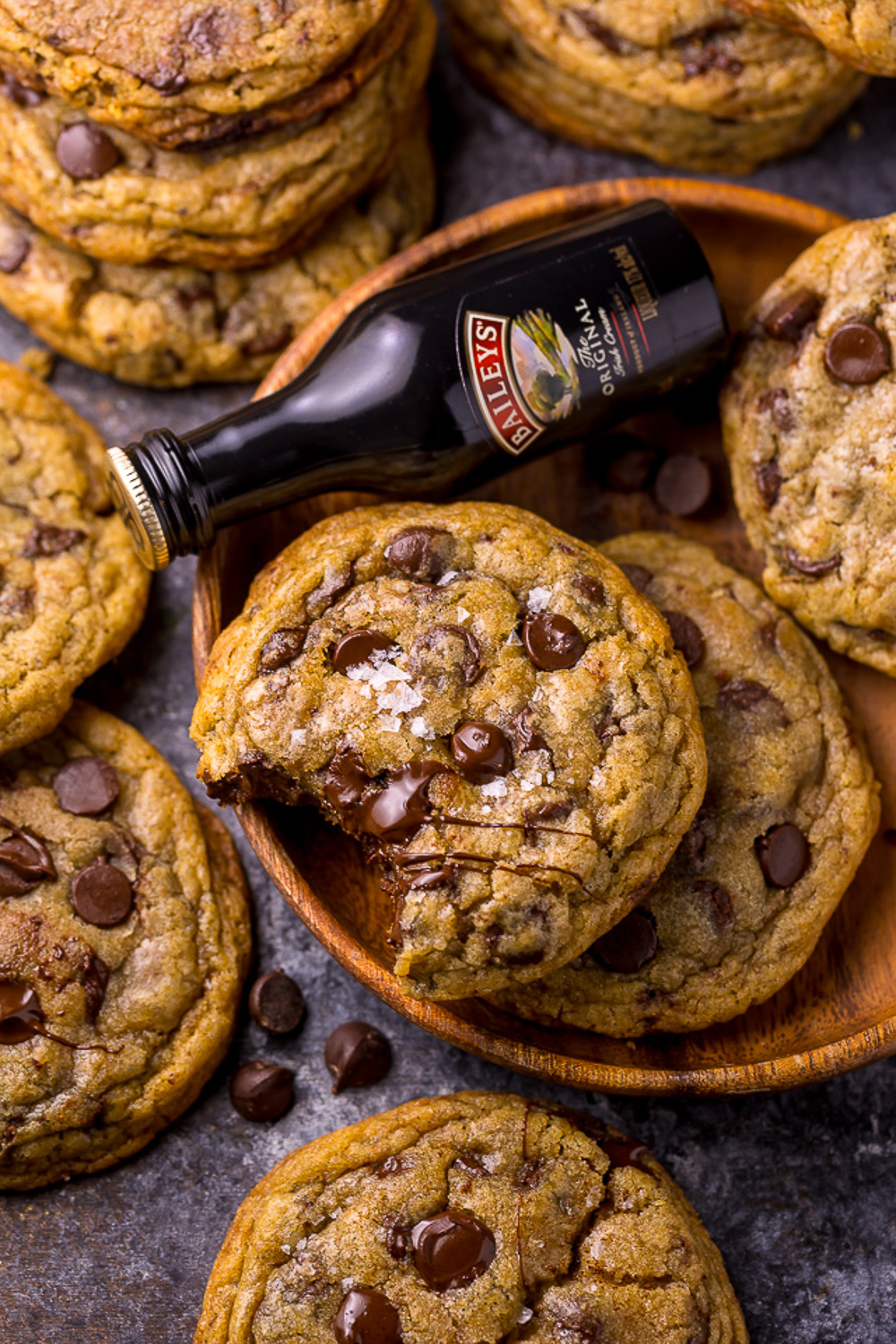 Booze + cookies? Count me in! These make a great holiday gift! 
How cute are these mini chocolate chip cookies? Tiny in size but BIG in taste, these are always a crowd-pleaser!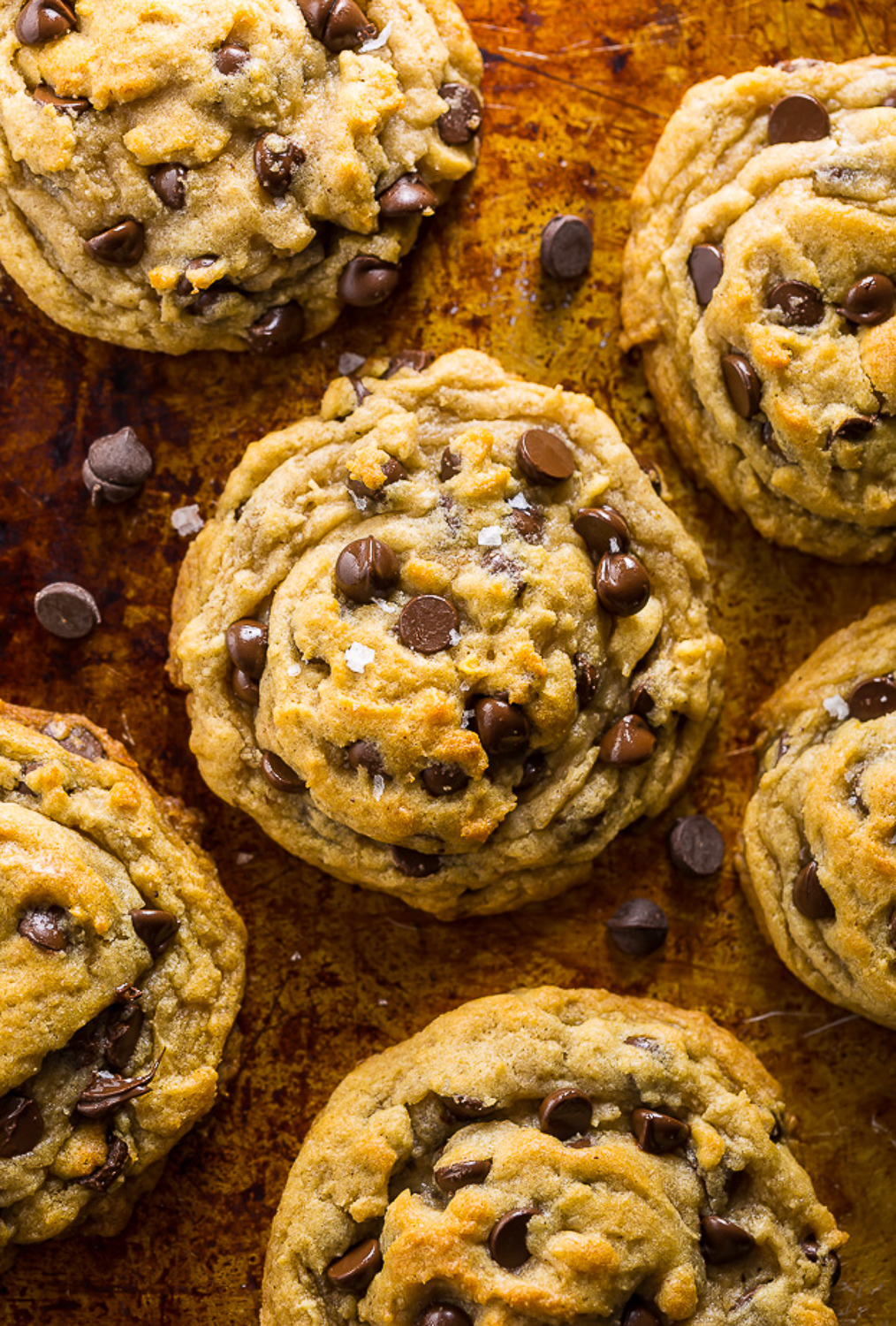 Thick and chewy, you'll never guess these chocolate chip cookies are vegan!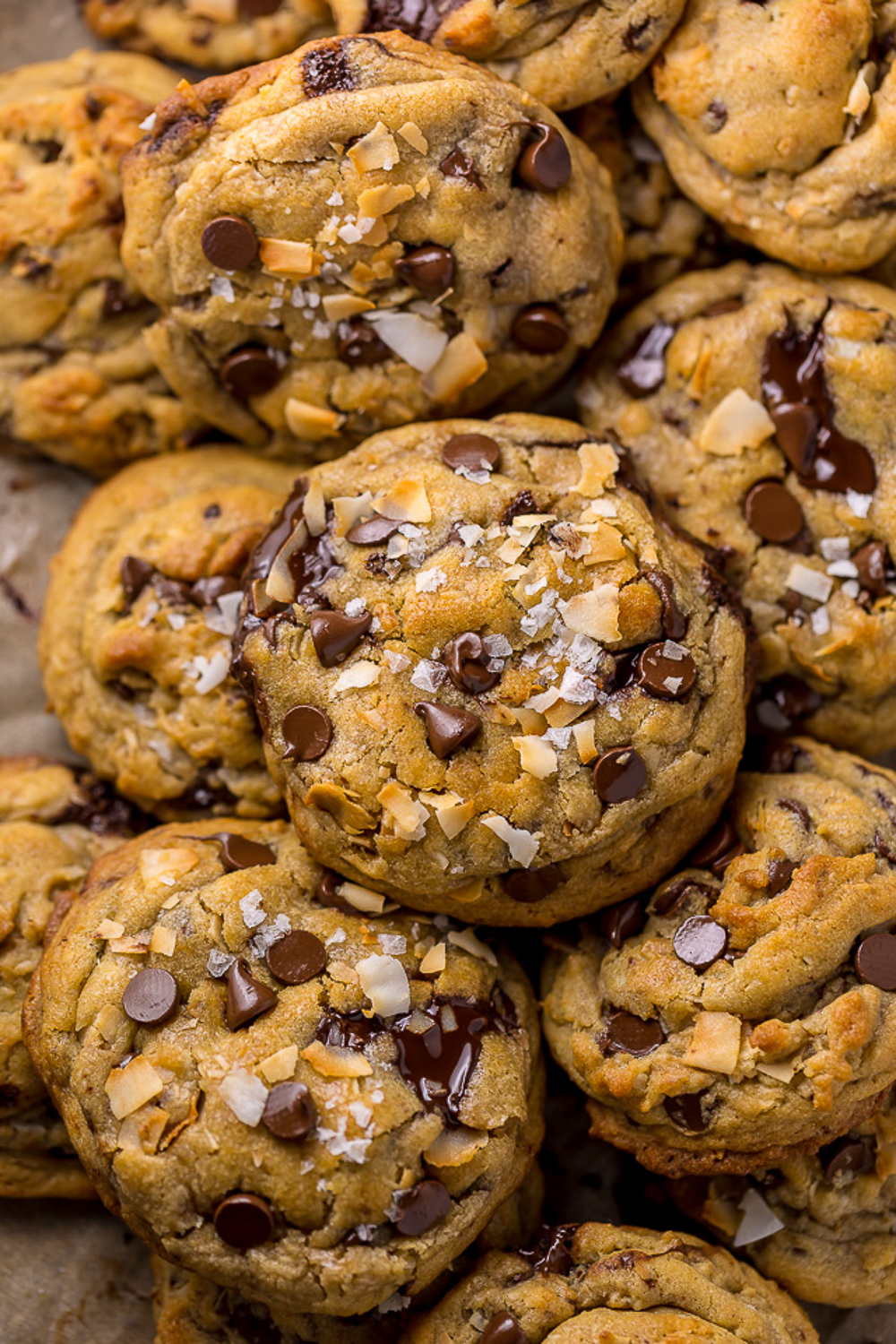 Brown butter and toasted coconut give these chocolate chip cookies a tropical twist that's absolutely delicious!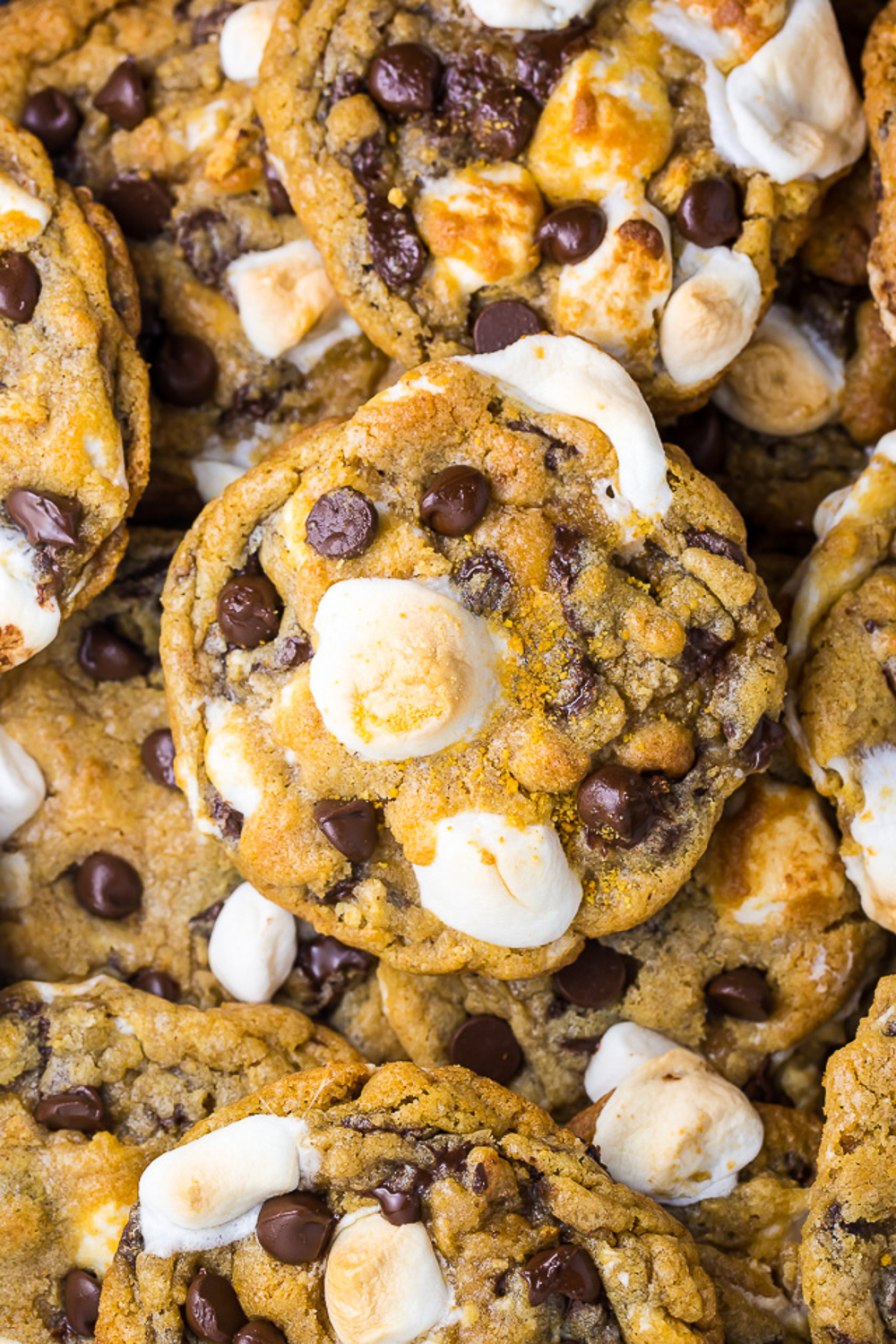 Ultra chewy and loaded with mini marshmallows, chocolate chips, and crunchy graham cracker crumbs. These cookies will leave you wanting s'more!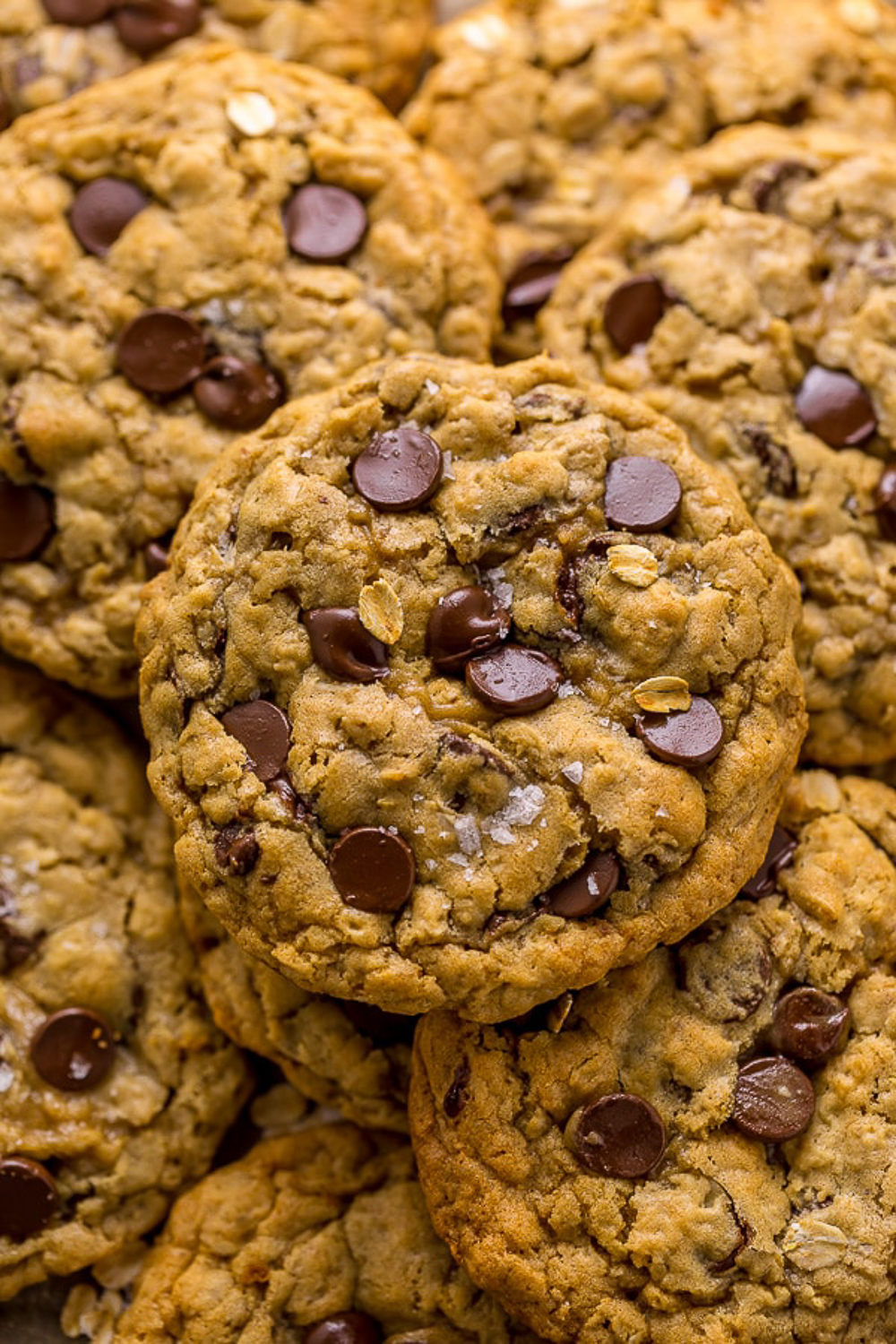 A true classic! These cookies are EXPLODING with chewy oats and gooey chocolate chip cookies.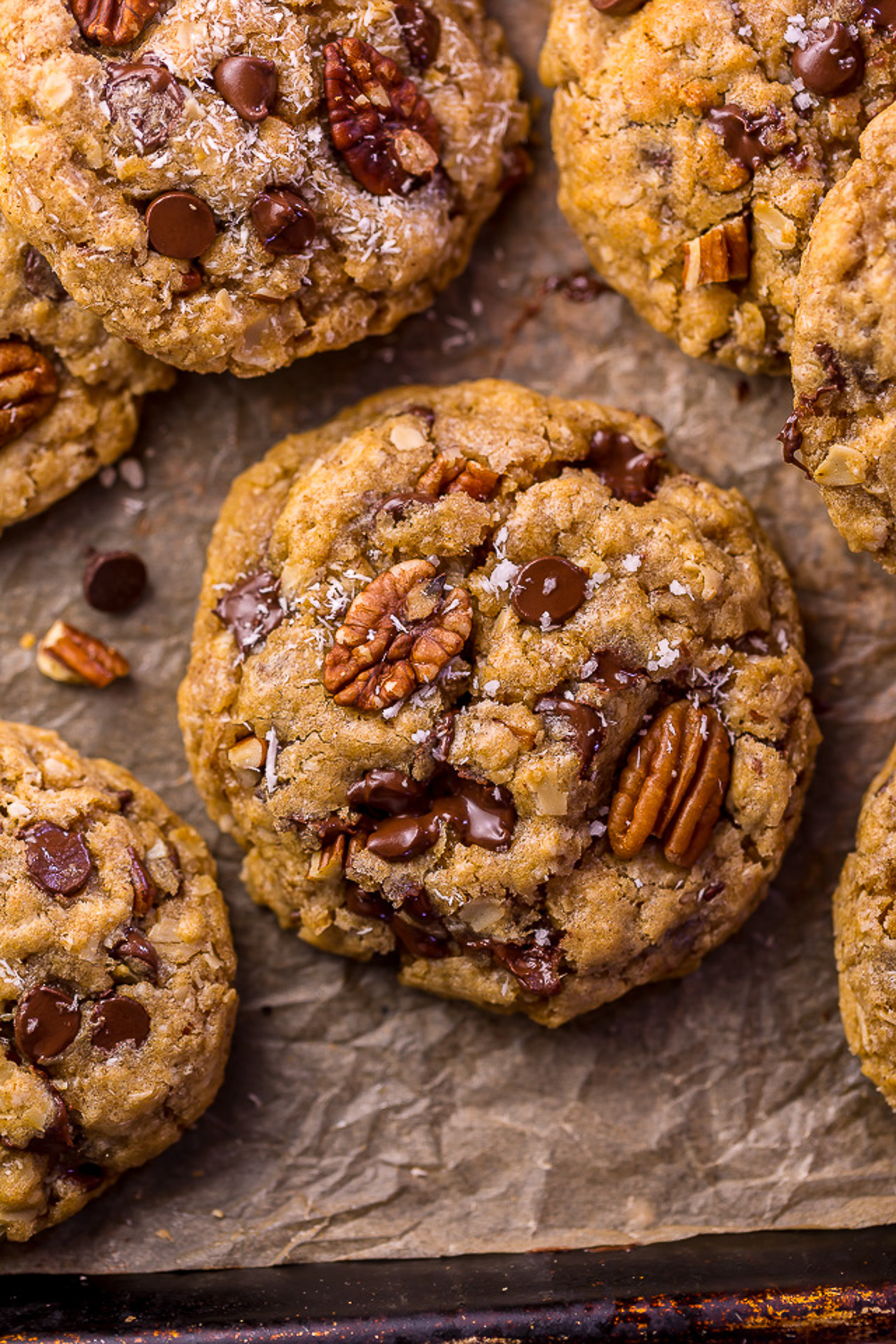 These are not your average chocolate chip cookie! Because cowboy cookies feature oats, chocolate chips, toasted pecans, a touch of cinnamon, and coconut.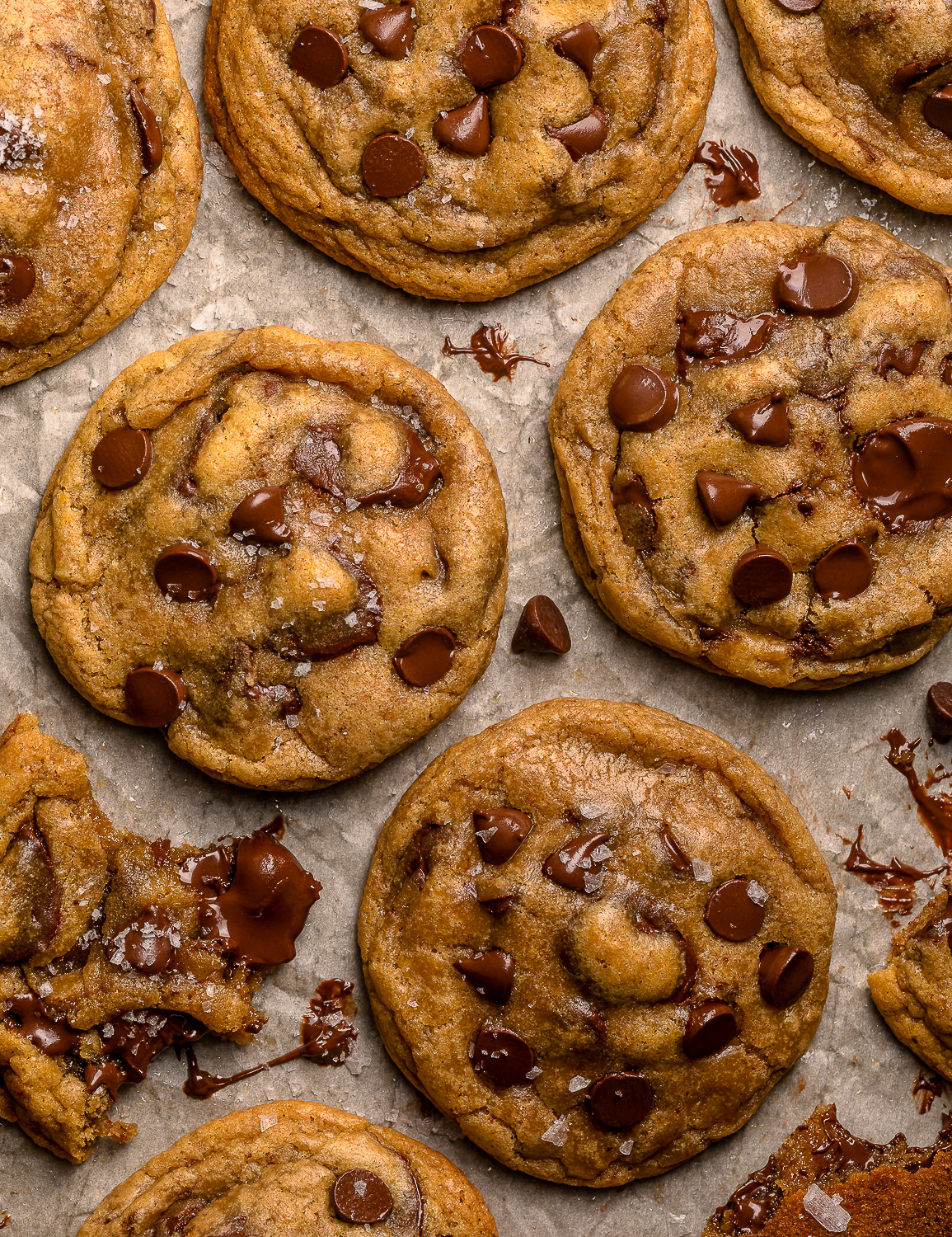 If you love an ultra soft cookie, this is the one for you! Because these cookies almost melt in your mouth! And they make wonderful ice cream sandwiches!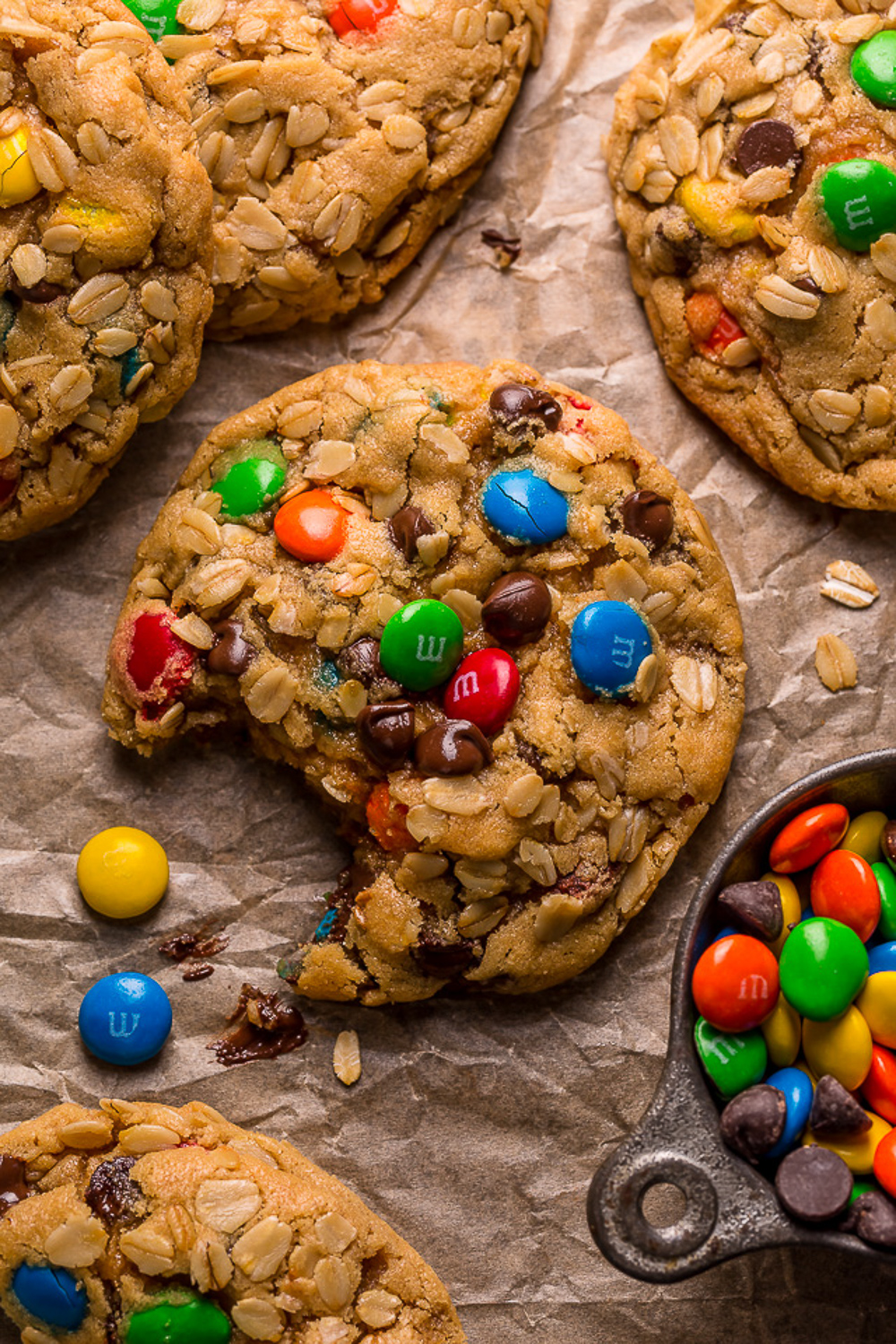 Monster cookies might just be the most wonderful chocolate chip cookie ever! That's because they're loaded with plenty of brown sugar, pb, chewy oats, colorful M&Ms, and of course, chocolate chips!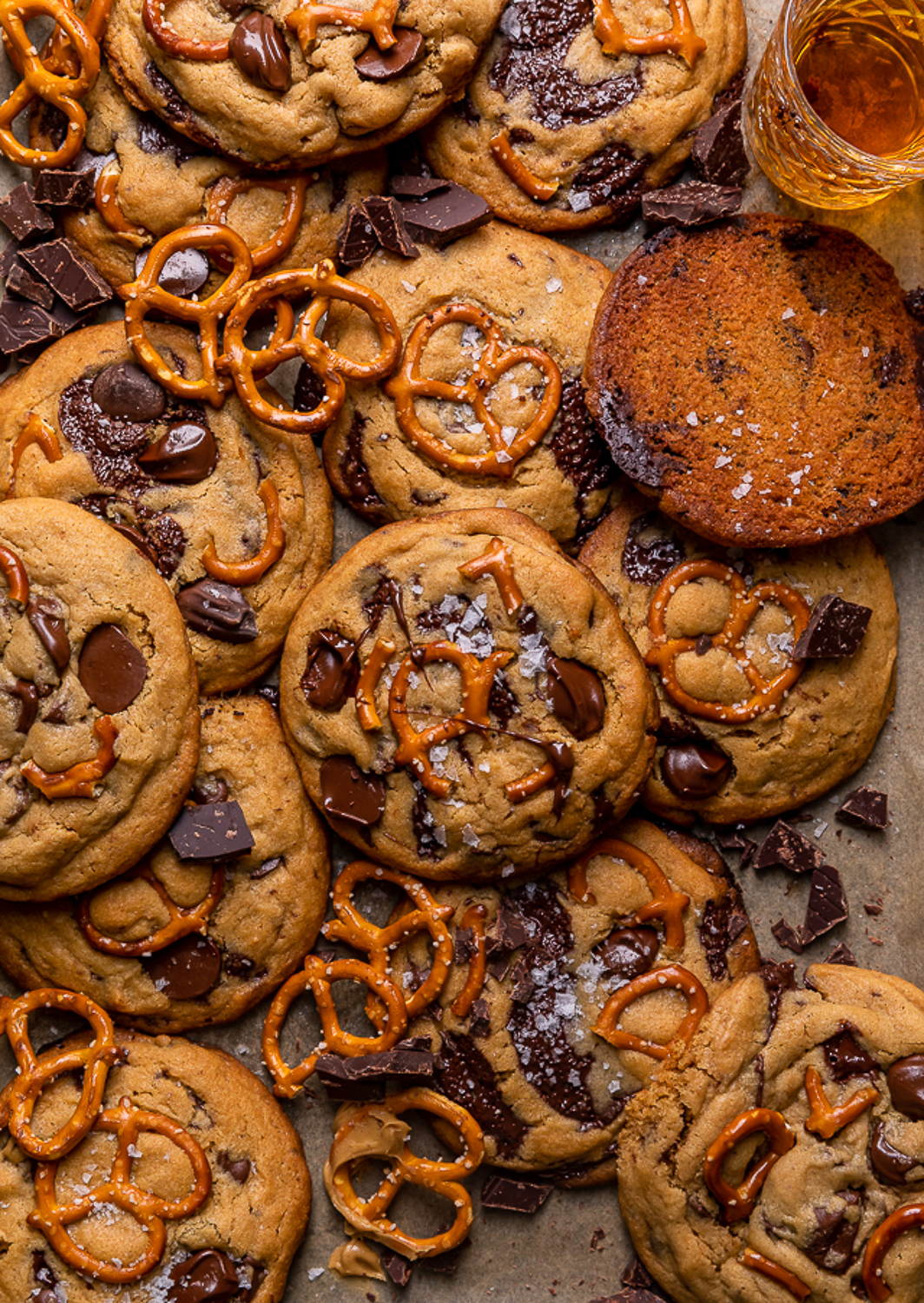 If you're a "more is more" kind of person, these are the chocolate chip cookies for you! Loaded with salted pretzels, pb, and a shot of bourbon! Woo!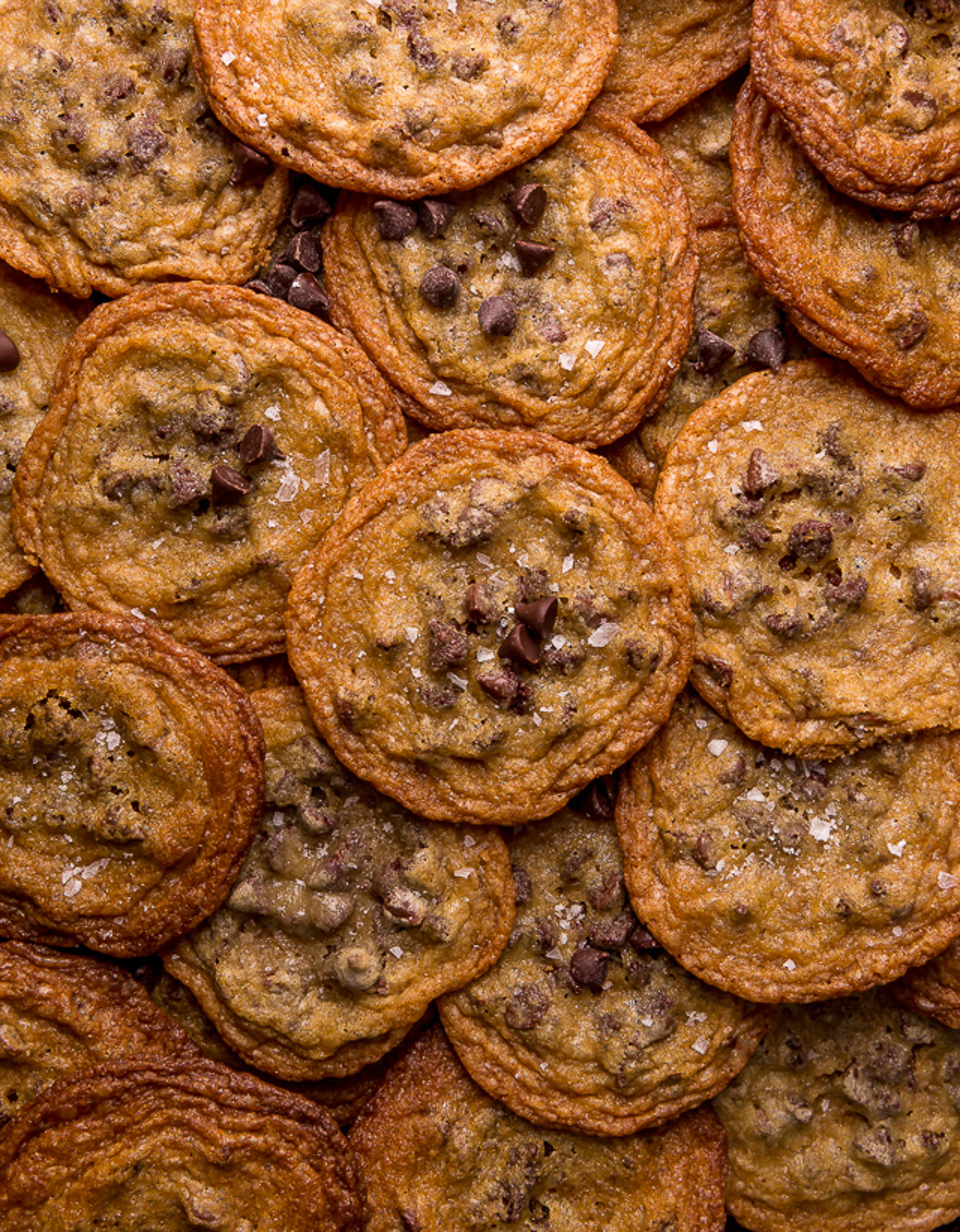 If you like Tate's cookies, you'll love these thin and crispy chocolate chip cookies! Lace thin, super buttery, and delightfully crisp!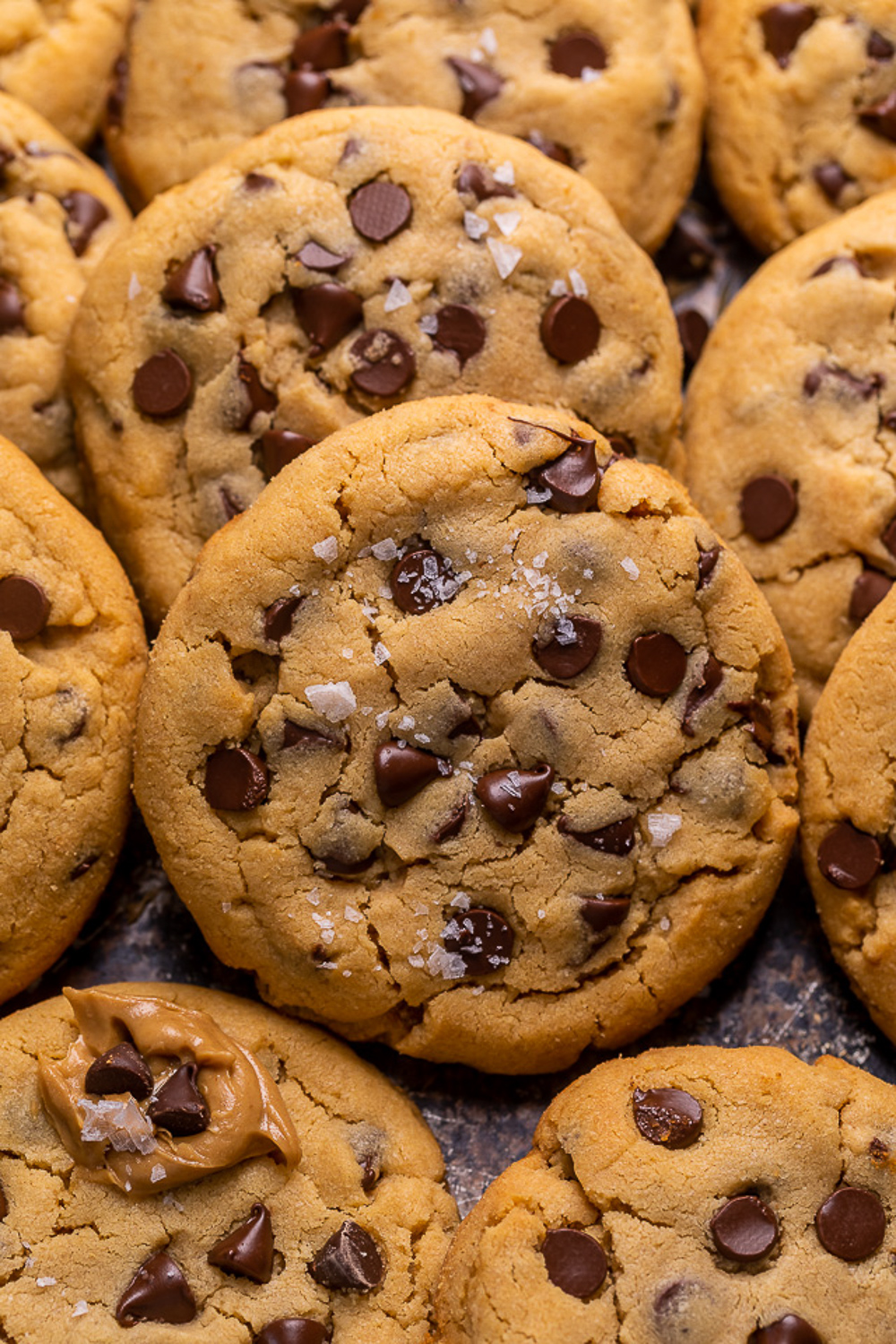 The perfect peanut butter cookie DOES exist! And they're so easy to make! Soft, just enough pb flavor, and loaded with chocolate chips!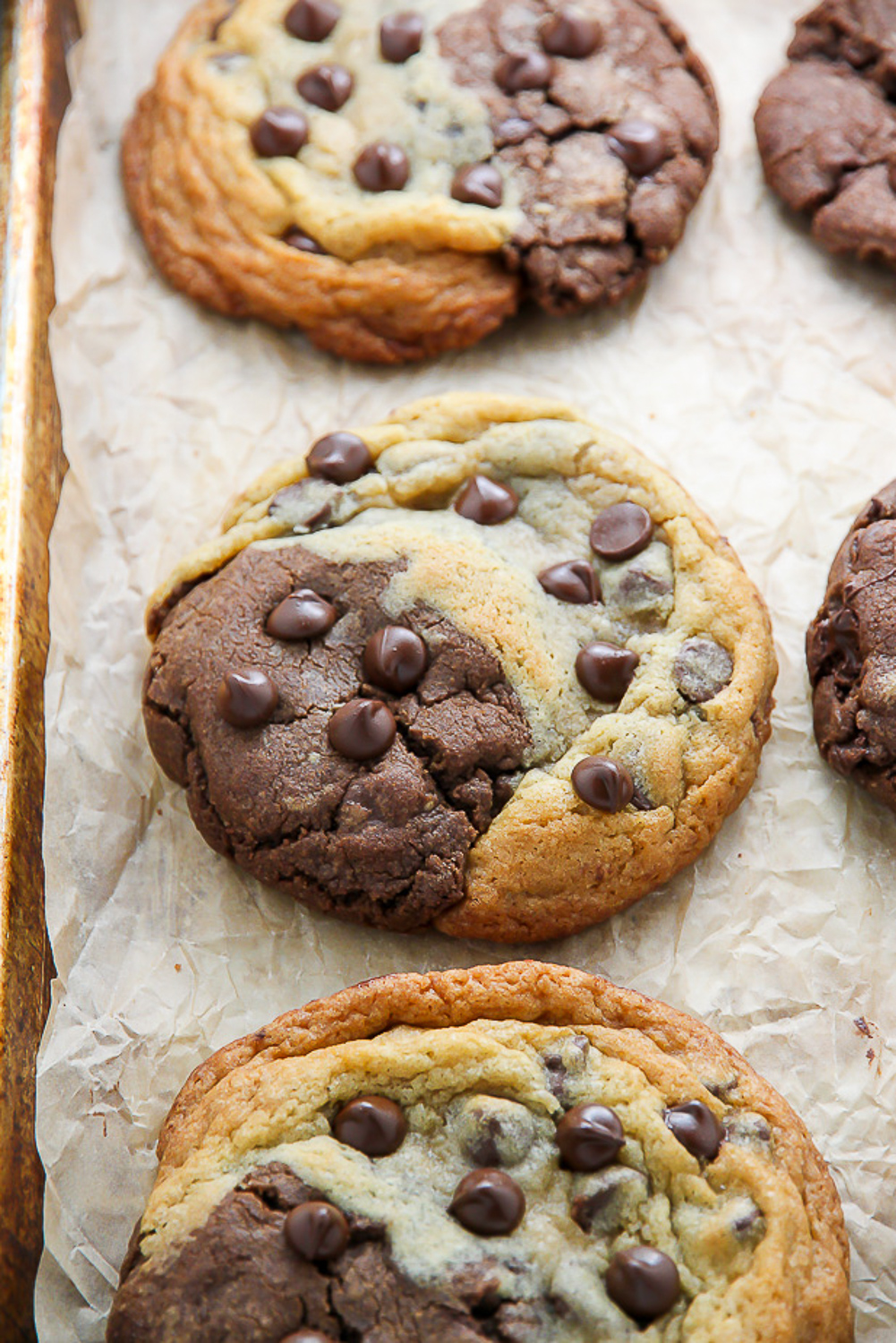 We've all had those days when we can't decide between baking cookies or brownies. But now you don't have to choose! Because these brookies are the best of both worlds!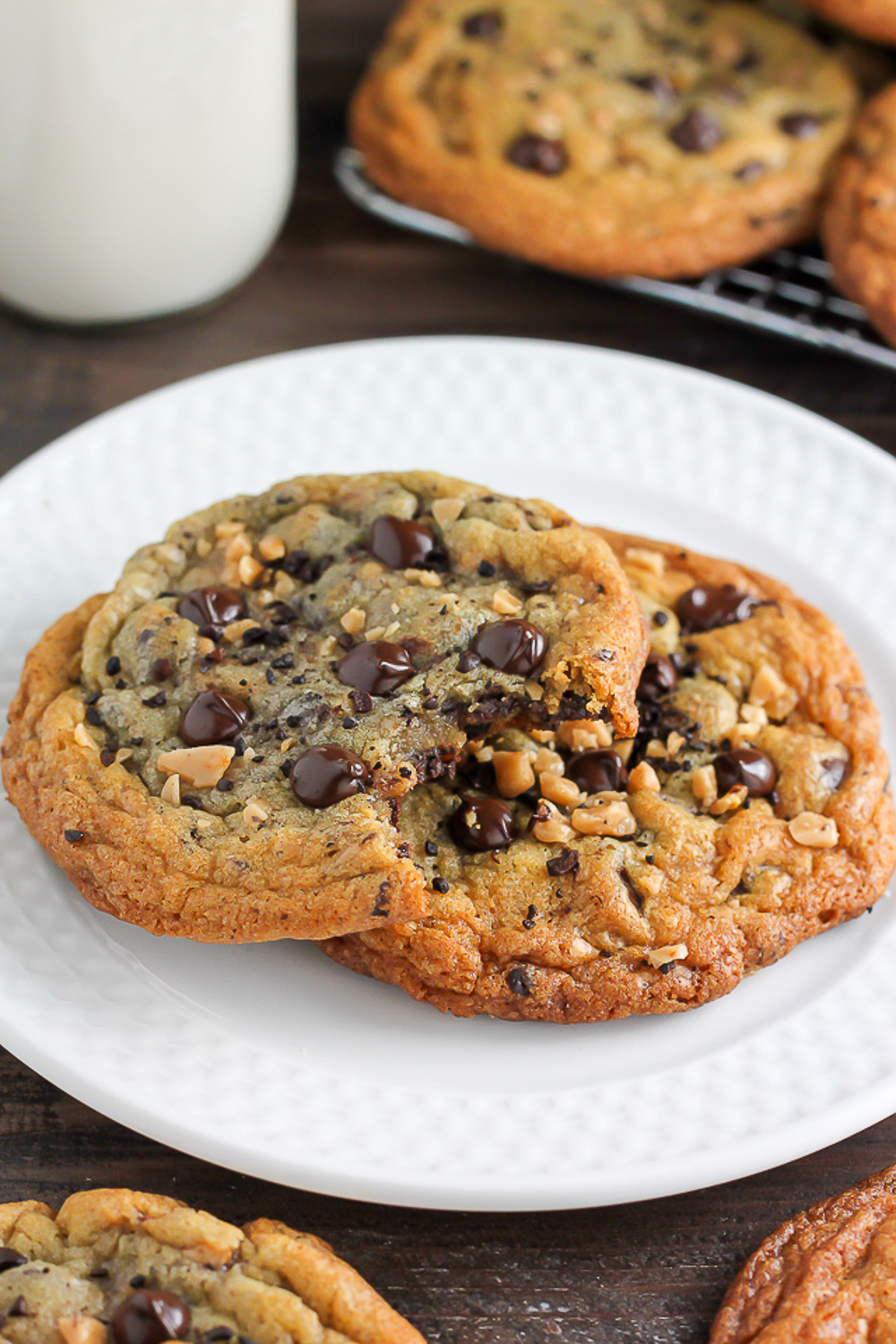 Need a little caffeine kick? Try putting espresso beans in your chocolate chip cookies! The results are truly delicious!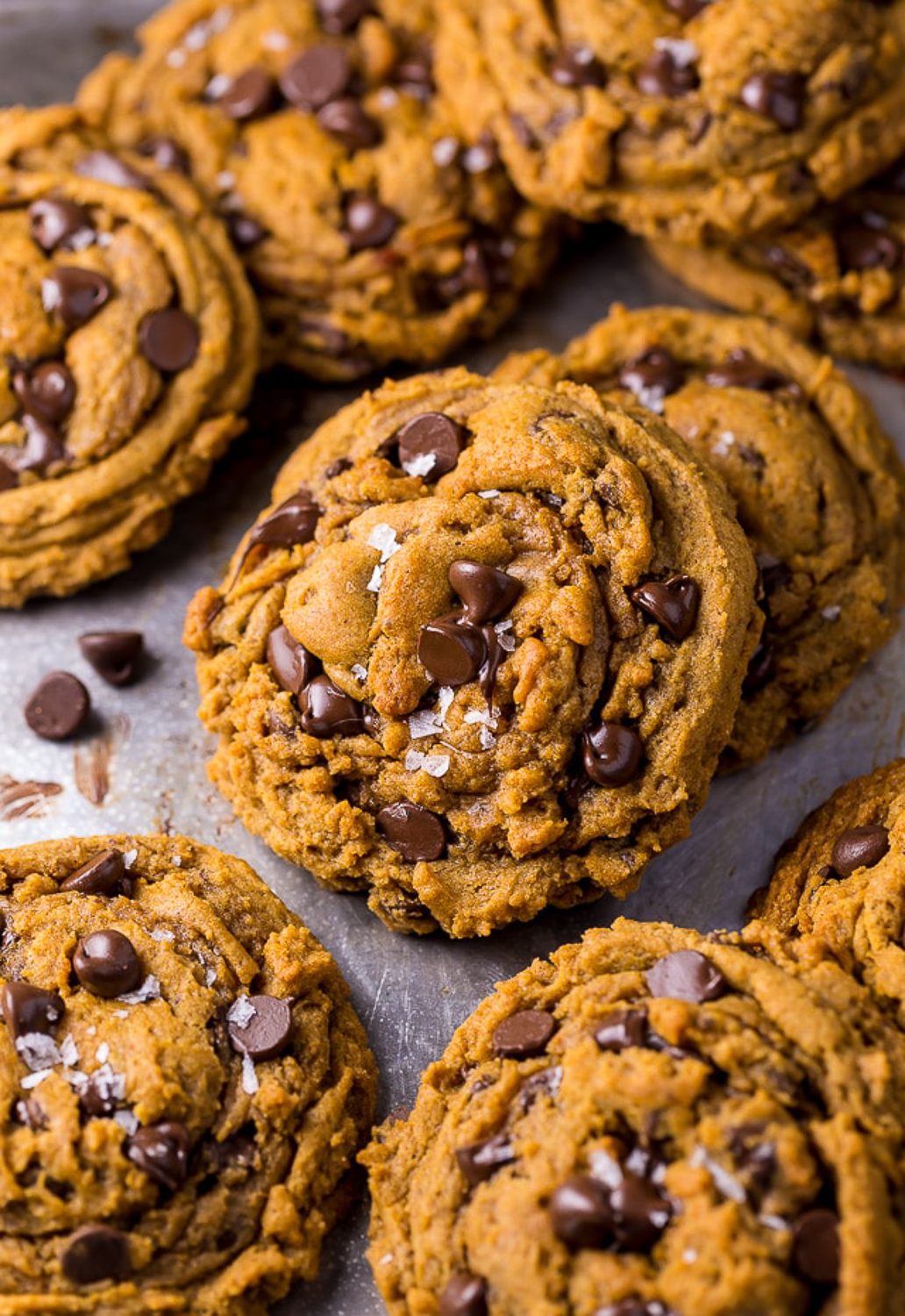 This vegan version of my pumpkin chocolate chip cookies is so flavorful and a BBN reader favorite! Stock up on canned pumpkin so you can bake them year-round!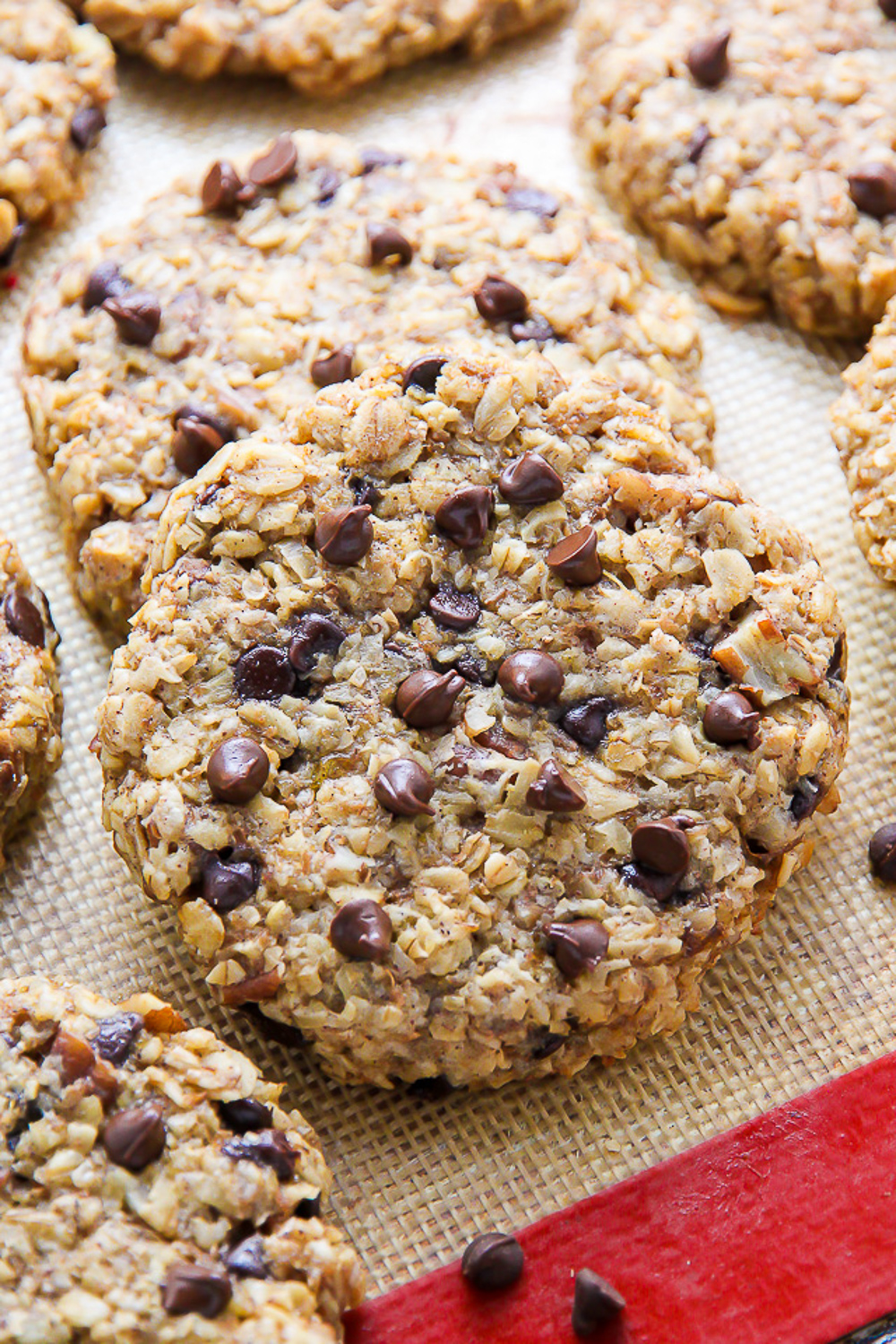 Chocolate chip cookies for breakfast? Yes, really! Because these are made with healthy ingredients like mashed ripe bananas and chewy oats!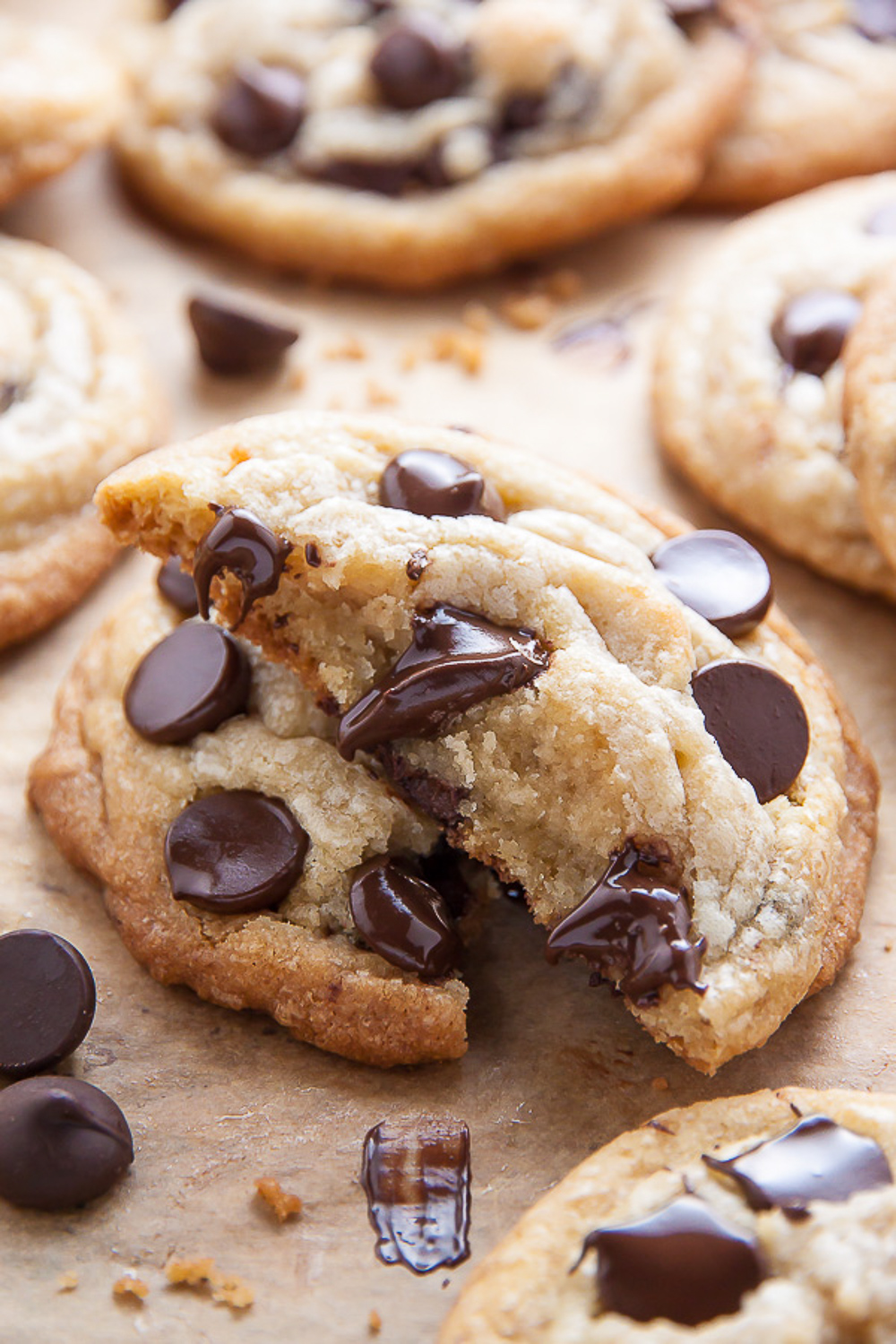 No butter in the house? Don't fret, because you can still bake chocolate chip cookies! This recipe uses coconut oil instead of butter, and the results are so delicious!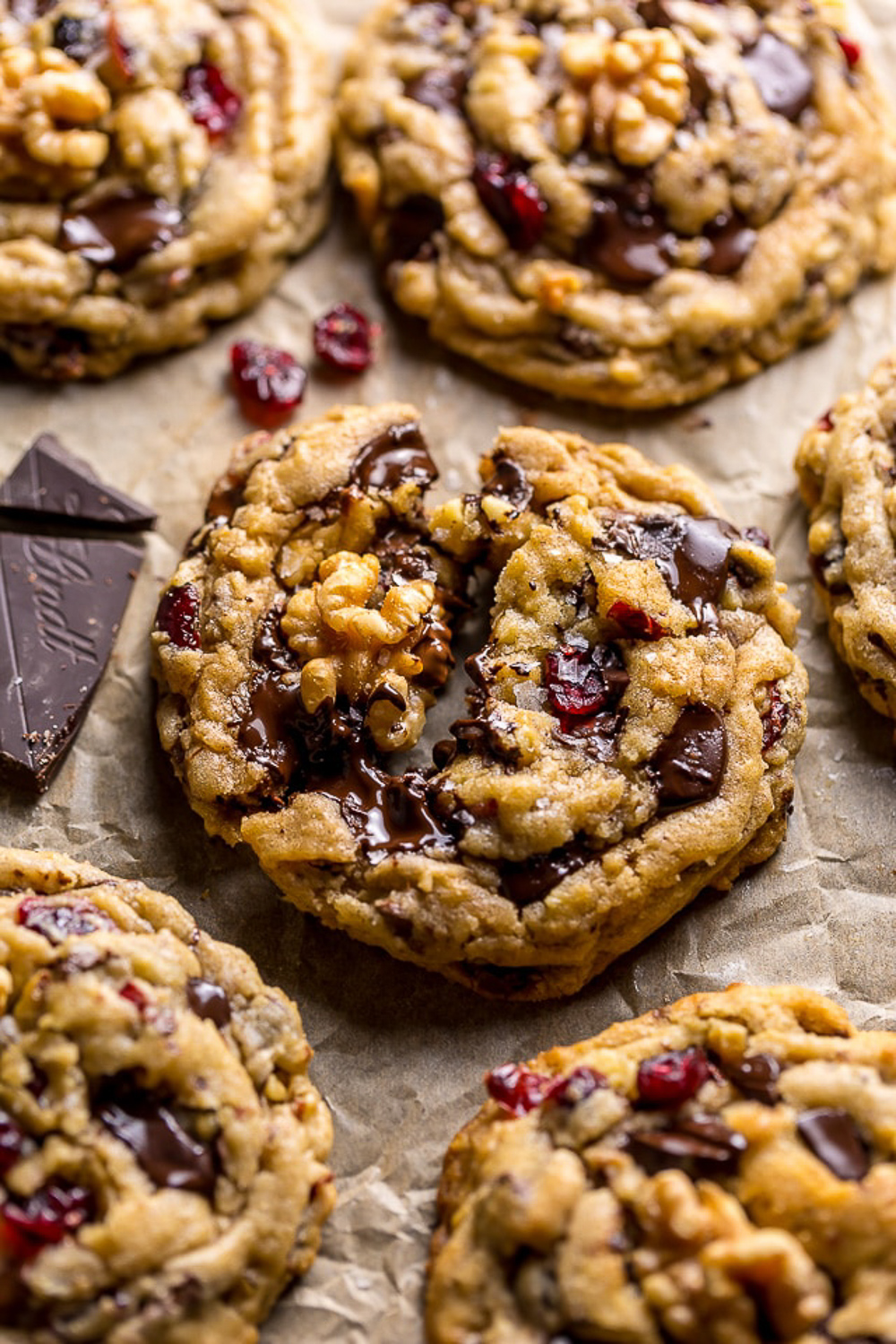 Featuring tons of dark chocolate plus tart dried cranberries and crunchy walnuts, these cookies are the full package!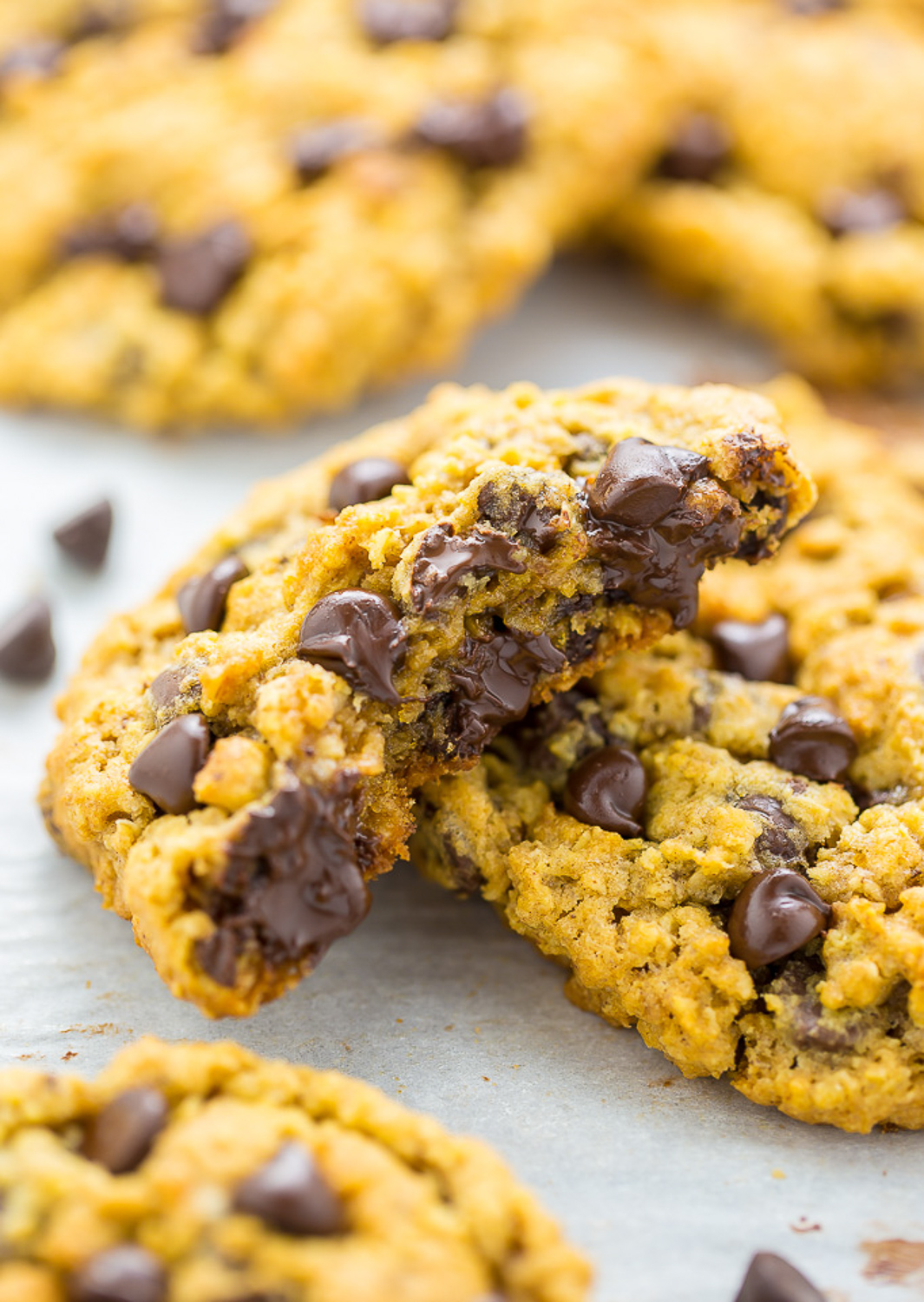 If you love pumpkin and oatmeal cookies, this recipe will be your dream come true! Perfectly spiced and so festive!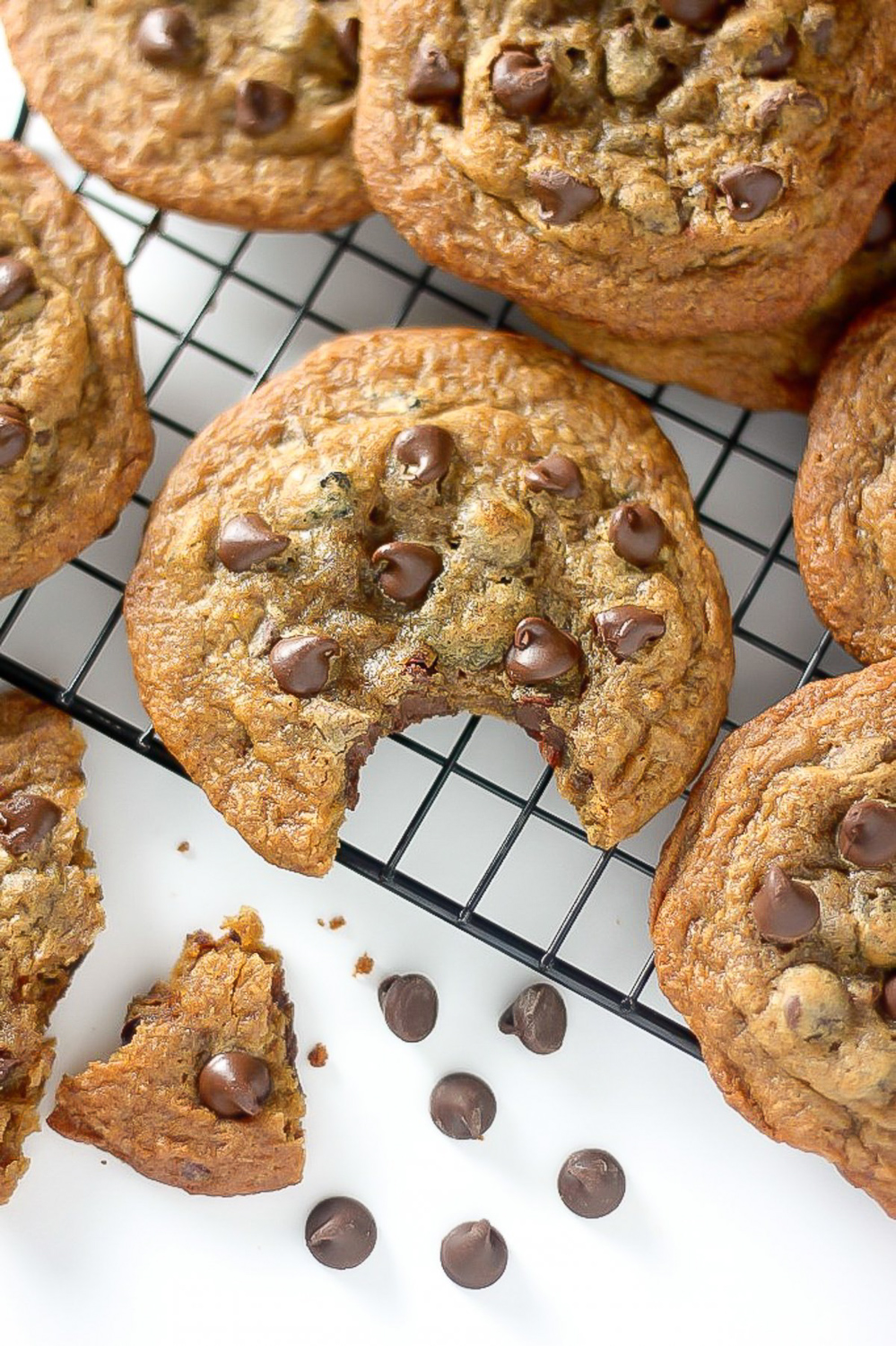 Got some greek yogurt you're looking to use up? Give these creative cookies a try! They're soft but still chewy, and have a slightly tangy flavor!