Adorably delicious Brown Butter Gingerbread Men are a MUST bake this holiday season! The brown butter enhances the flavor and makes these cookies taste extra special! Perfect for Christmas cookie trays!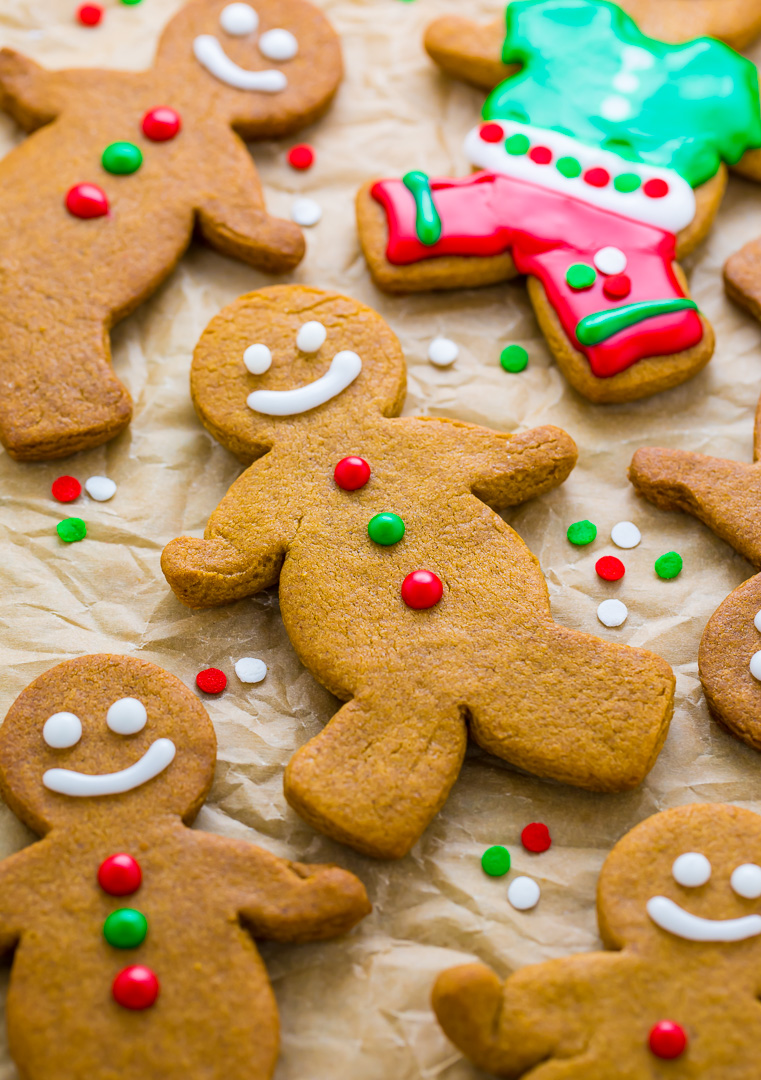 Gingerbread Men Cookies
Hello from London! I landed a few hours ago, hopped on the tube, and am currently sitting in Starbucks waiting for my sweetheart to join me so we can kick start our holiday. We're going to be in Notting Hill for most of the week, so if you have any recommendations, I'd love to hear them. Definitely excited for 7 days of eating, drinking, and sightseeing… but first: COOKIES!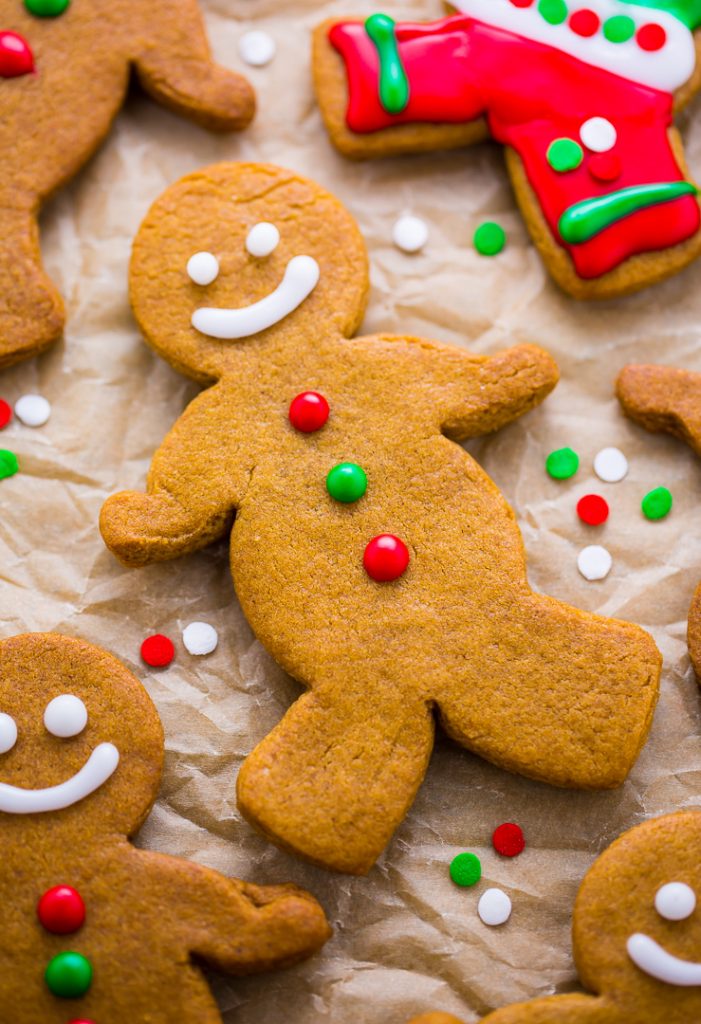 How to Make Gingerbread Men
I actually baked these festive brown butter gingerbread men all the way back in August, and I've been aching to share them with you ever since. I baked a second batch right before my flight and I'm happy to report they're just as good as I remembered them being. Each bite is crunchy, a little chewy, and full of rich gingerbread flavor.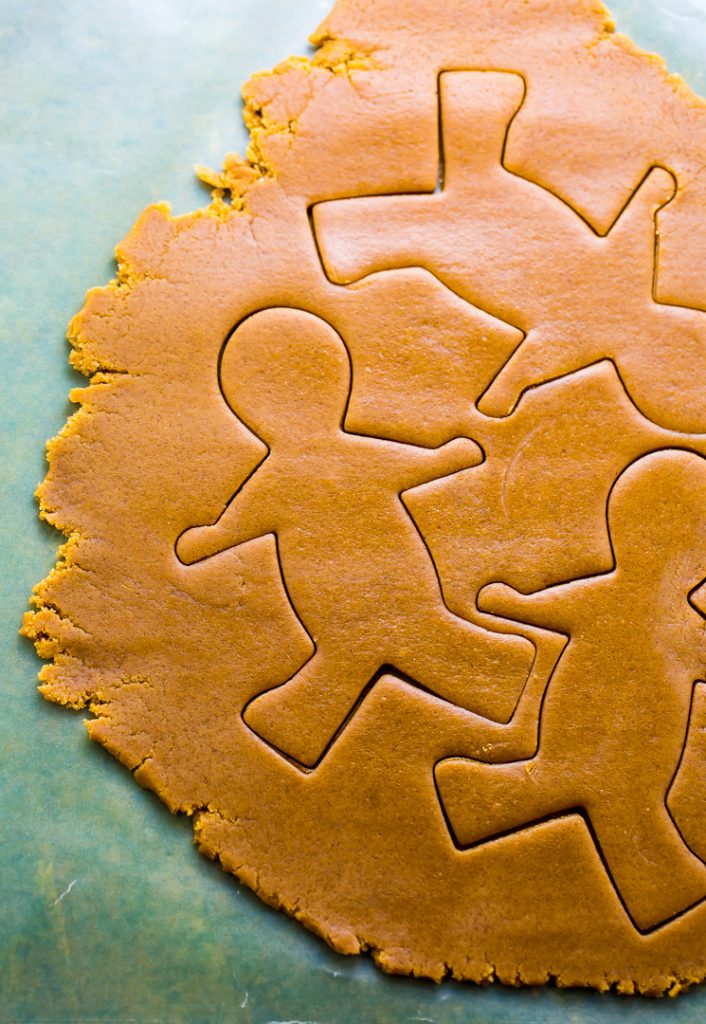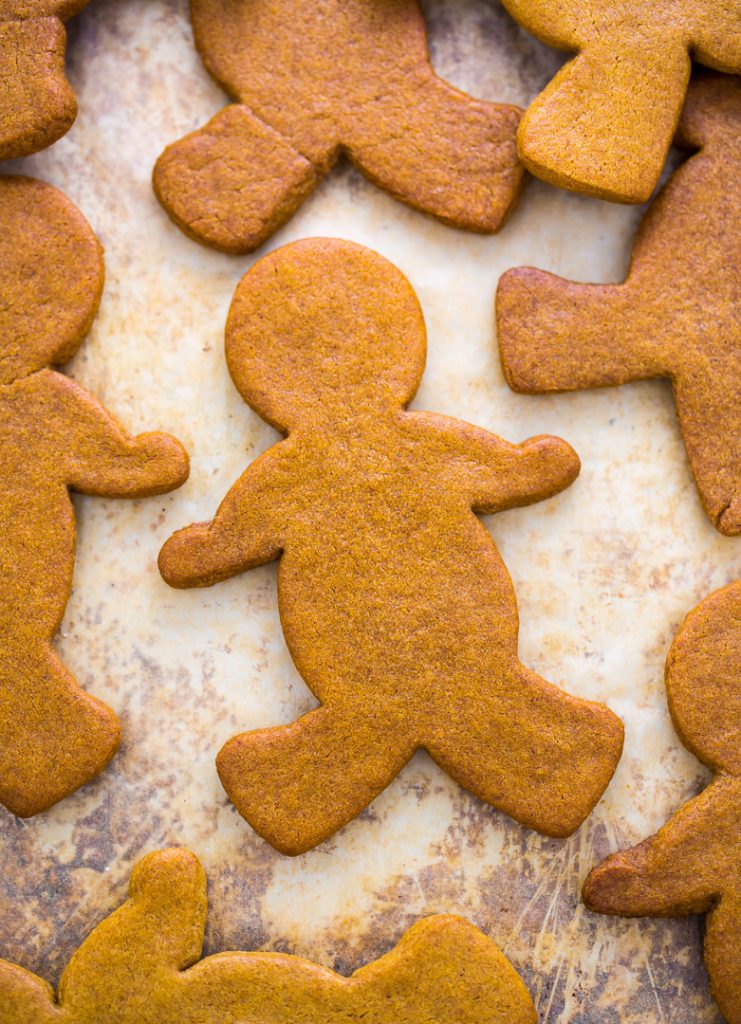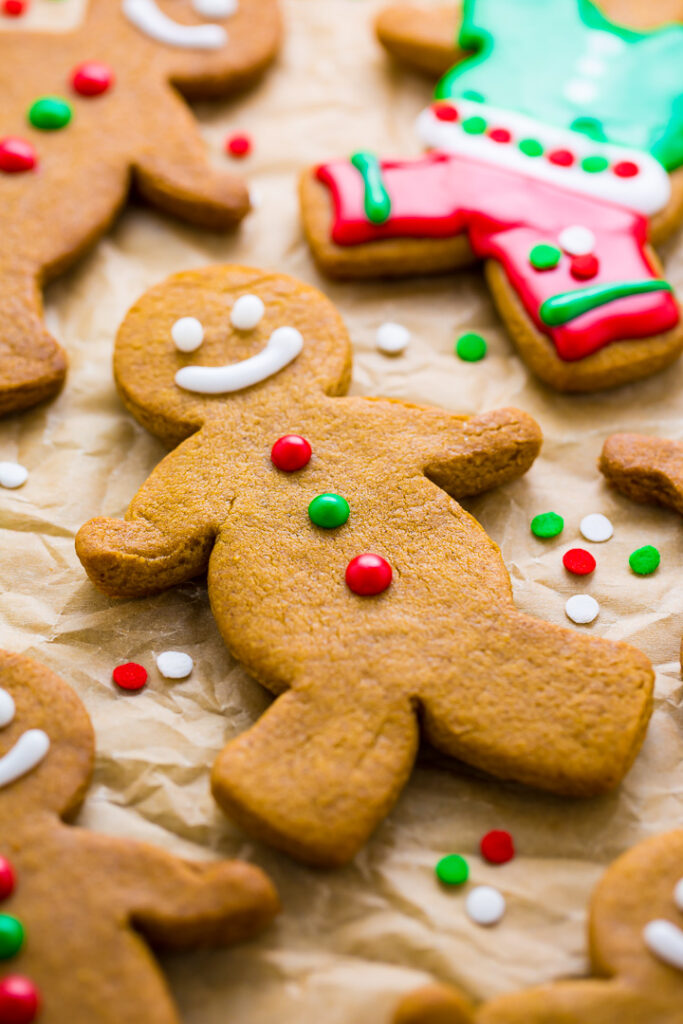 How to Brown Butter
If you've never browned butter before, don't fret! It's really simple. You'll need a pan, two sticks of butter, and a touch of patience – that's it! You'll start off melting the butter in a skillet. Once the butter has completely melted, you'll continue to cook the butter, on medium heat (or medium-low if your stove top runs hot), until it's turned a golden brown and smells slightly nutty. Just be sure you stay stove side once the butter has melted; brown butter can turn into burnt butter very fast.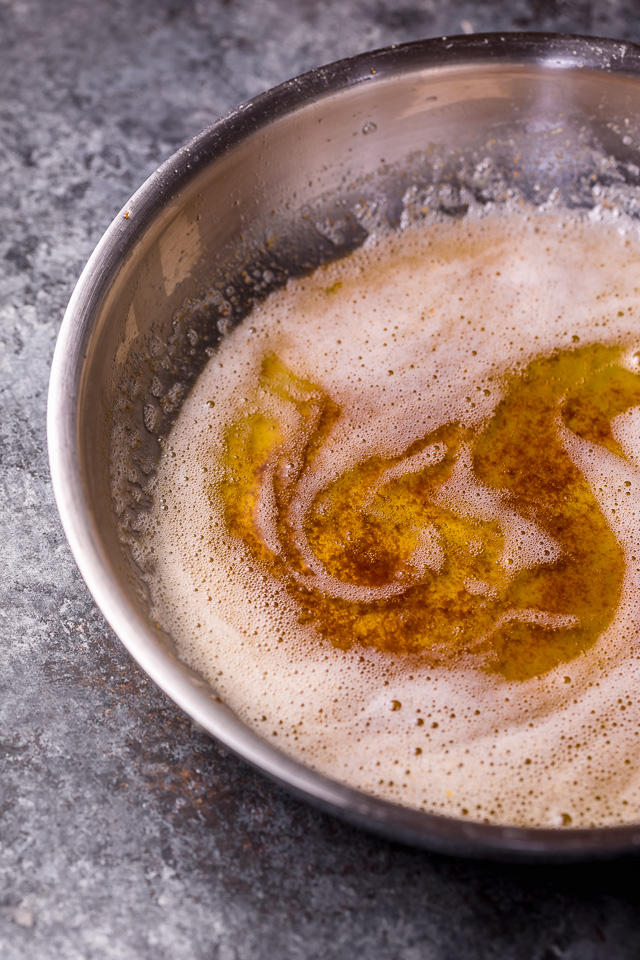 Bring it Back to Room Temp!
You will need to bring your browned butter back to room temperature before incorporating it into the recipe. To do this, simply pour the butter into a heatproof bowl and place it in the fridge for 30 minutes or so. You want it solid, but soft enough that when you gently press it with your finger it leaves an indentation.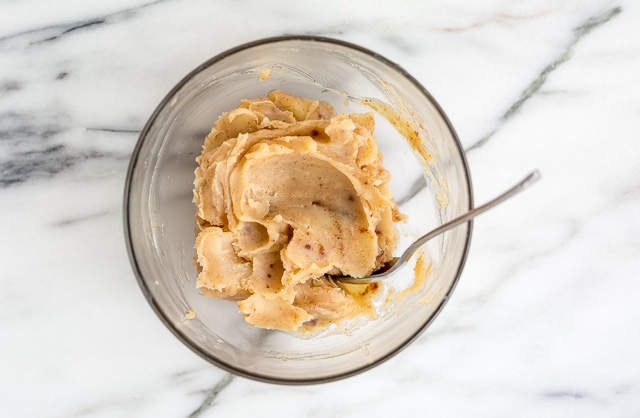 Do I need to Chill the Dough?
YES!!! The cookie dough MUST be chilled for at least 4 hours. You can also chill it overnight… or up to 3 days! It can even be frozen! So this is a great make ahead option!
How to Decorate Gingerbread Men
When it comes to decorating, you can be as creative or basic as you want!
My sister loves these brown butter gingerbread cookies plain, whereas I love them covered in icing and sprinkles.
If you have little ones, this would be a very fun project for them! Line the table with a disposable tablecloth, then fill the table with bottles of colored icing, sprinkles, and little candies. They'll go wild! I was a nanny for years before I became a full-time blogger, so trust me on this one 😉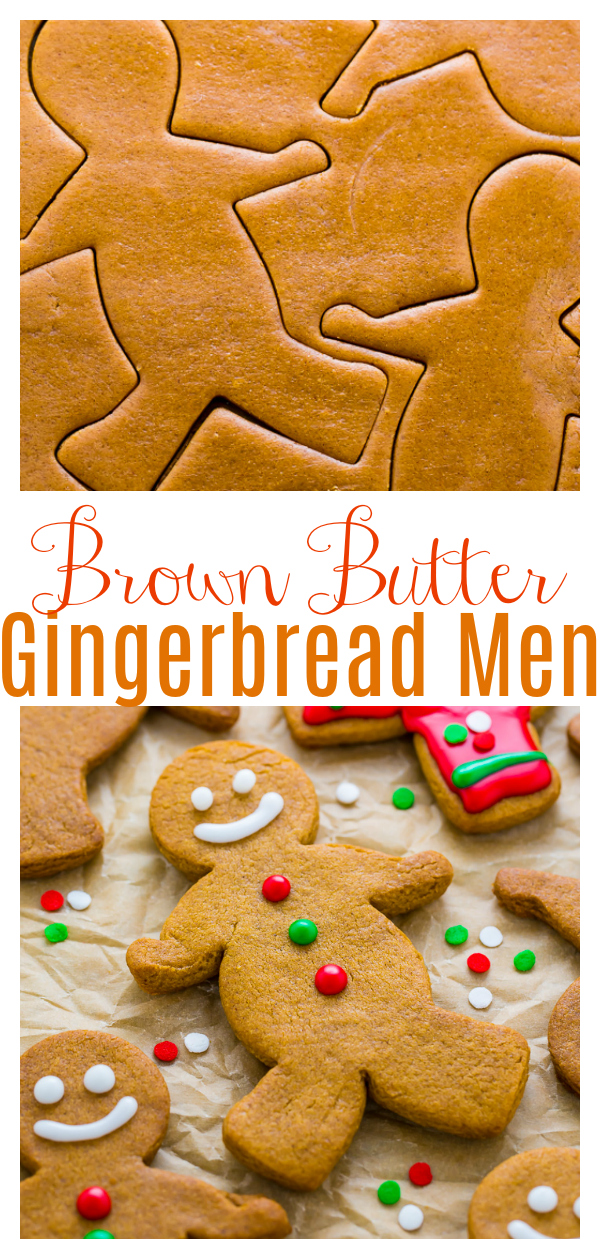 Just like the classic gingerbread men you grew up with… but BETTER thanks to brown butter! Hope you'll give these guys a shot this holiday season 🙂
More Gingerbread Cookie Recipes:
If you try these Brown Butter Gingerbread Men, let me know! Leave a comment below and don't forget to snap a pic and tag it #bakerbynature and #holidaybakingbonanza on instagram!
Brown Butter Gingerbread Men
Brown Butter Gingerbread Men are perfect for holiday cookie parties!
Ingredients
For the Brown Butter Gingerbread Cookies:
3 and 1/4 cups all-purpose flour
1 and 1/2 teaspoons ground cinnamon
1/4 teaspoon ground allspice
1 tablespoon ground ginger
1 cup (2 sticks or 8 ounces) unsalted butter, browned then brought back to room temperature
1 cup dark brown sugar, packed
1/2 cup granulated sugar
1 large egg plus 1 egg yolk, at room temperature
1 teaspoon vanilla extract
2 tablespoons hot water
1 and 1/2 teaspoons baking soda
1 tablespoon unsulphured molasses
For the Icing:
1 cup confectioners' sugar, sifted
3 teaspoons warm water, more if needed
1/8 teaspoon salt
Food coloring, optional
Instructions
For the Brown Butter Gingerbread Cookies:
In a medium-sized bowl combine the flour, cinnamon, allspice, and ginger; whisk well and set aside. In the bowl of a stand mixer fitted with the paddle attachment beat the butter on medium speed until smooth and creamy. Add in both sugars and continue beating until the mixture is fluffy, about 3 minutes. Beat in the egg, egg yolk, and vanilla. In a small bowl combine the hot water, baking soda, and molasses; stir with a fork until the baking soda has completely dissolved. Add this mixture to the butter mixer and beat on low speed until combined. Add the dry ingredients in several additions, beating just until combined. Gently scrape the dough out onto a work surface (it will be a little sticky and crumbly) and shape it into a flat disk. Wrap in saran wrap and refrigerate for at least 4 hours, or overnight.
When you're ready to bake:
Preheat oven to 350 degrees (F).

Line a large baking sheet with parchment paper; set aside.

Divide the chilled dough in half. On a lightly floured work surface, roll one half of the dough out to a thickness of 1/8", lightly flouring the surface and dough as needed. Using a gingerbread cookie cutter, cut out as many gingerbread men as possible. Carefully transfer the cookies to the prepared baking sheet and bake for 8 to 9 minutes, or until the tops are set. Cool the cookies on the baking sheet for 5 minutes before transferring them to a cooling rack to cool completely. Repeat with all cookie dough. Once the gingerbread men have cooled completely, decorate them with icing and sprinkles, if desired.
For the Icing:
In a medium-sized bowl combine the confectioners' sugar, warm water, salt, and food coloring (if using); whisk well. If the icing appears to thin to hold its shape, add a little more confectioners' sugar; if the icing appears a little to thick to easily pipe, add a little more hot water. You can play around here until you reach your preferred consistency. Pour the icing into a piping bottle or simple spread it on top of the cookies.
Notes
The amount of gingerbread men this recipe will yield depends on the size of your cookie cutter. If you're using very small cookie cutters, decrease the bake time by 2 minutes.