Each bite of these chocolate glazed peanut butter donuts is pure nirvana. Ready in just 20 minutes!!!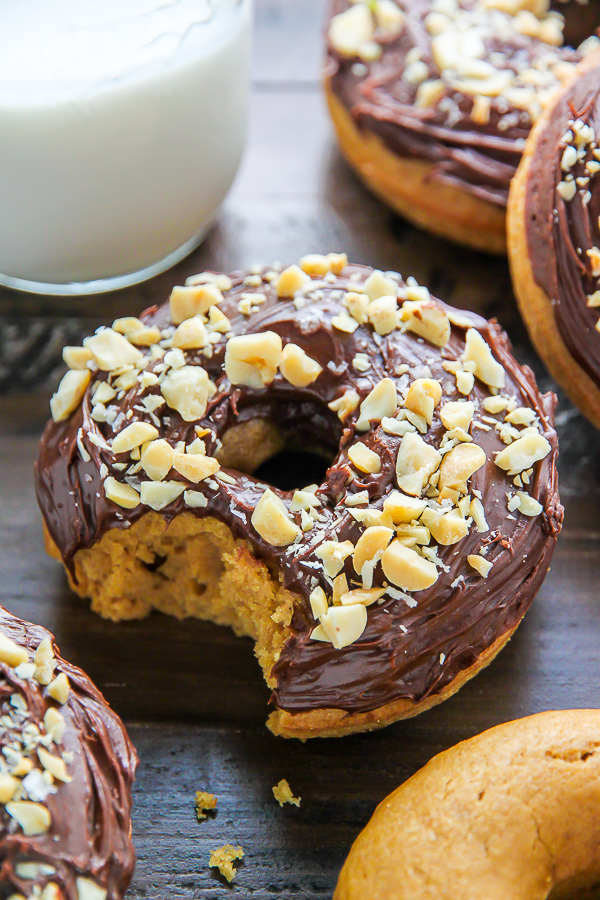 Peanut Butter Donuts
Happy Monday, friends! Tell me about your weekend! Did you celebrate Valentine's day? Did you eat too many heart shaped cookies? Binge watch romantic comedies? Sip champagne? Cook a fancy dinner at home? Catch up on sleep?
I did all of the above ↑, plus baked 6 new recipes and booked a trip to Europe! That last part was totally on a whim, but now that it's set in stone, I'm so so so excited. I'm heading back to Germany to see my bae (and eat all of the pretzels), then Amsterdam, Finland, and if I get my way, a quick stop in Paris. Is my wanderlust showing…?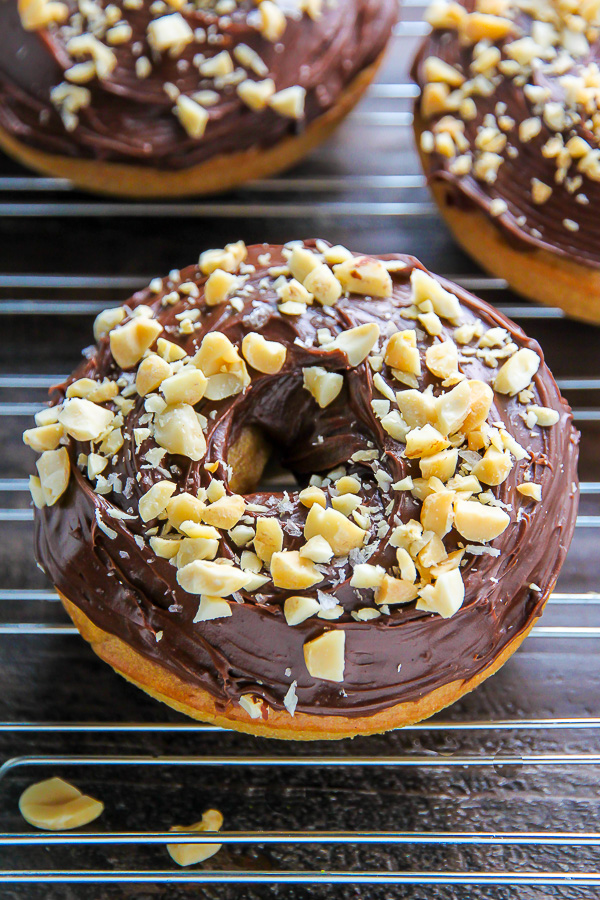 Baked Peanut Butter Donuts
Today I am sharing these super delicious chocolate glazed peanut butter donuts with you… and I have some very good news! You are only two simple steps away from having these delicious donuts on your table. The first step is making the donuts, and the second step is making the gorgeous chocolate glaze. We'll start with the donuts.
When it comes down to ingredients you're going to need creamy peanut butter, sour cream, light brown sugar, an egg, milk, vanilla extract, all-purpose flour, baking powder, and peanut butter chips. Because peanut butter has a good amount of natural oils, we don't need any butter for this recipe! It is important that you use full-fat sour cream and milk, as the donuts get their moisture from these ingredients and need them to bake up soft and fluffy.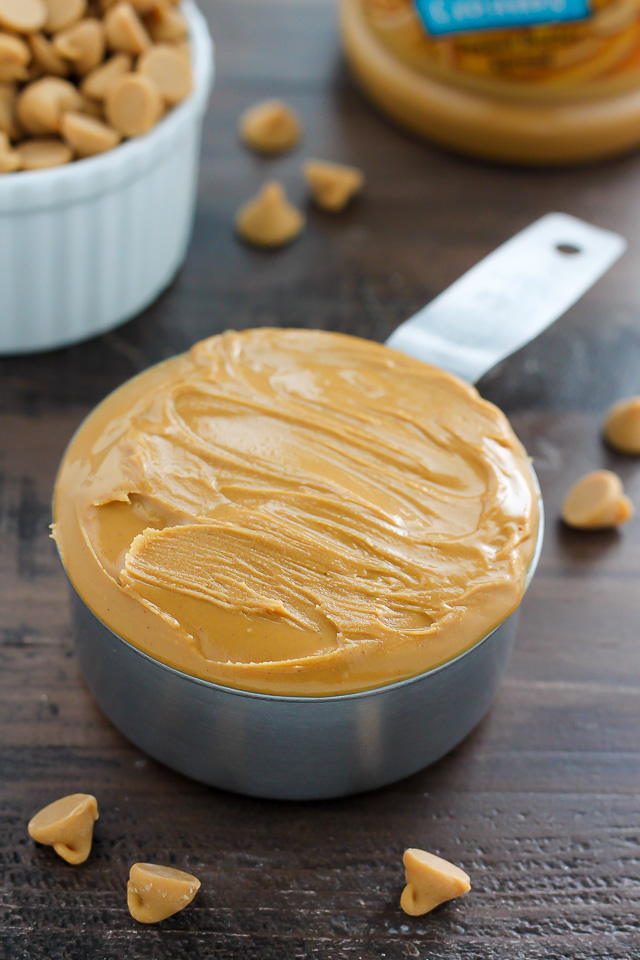 FYI: These donuts are baked, meaning you will need a donut pan to make this recipe. You can click HERE
to see the donut pan I've been happily using for the past 3 years. It's cheap and oh-so-sturdy!
The most important thing: Make sure you don't over bake your your donuts. Over baked donuts will unfortunately be dense, dry, and almost rubbery. The donuts need only to bake for 9-10 minutes, or until they're firm enough to spring back when gently pressed.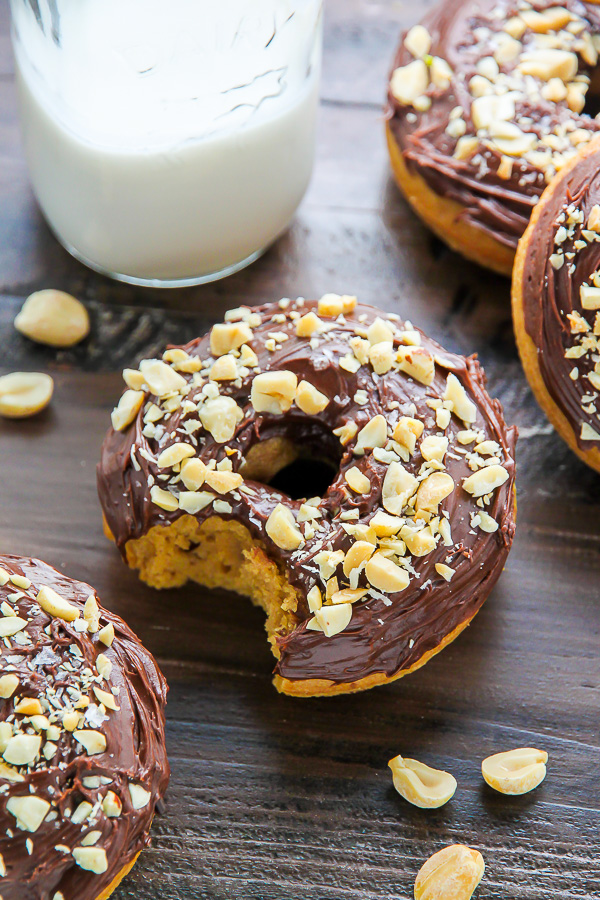 These donuts are nothing without this luscious chocolate glaze. This glaze is actually ganache. Isn't it just hypnotizing?!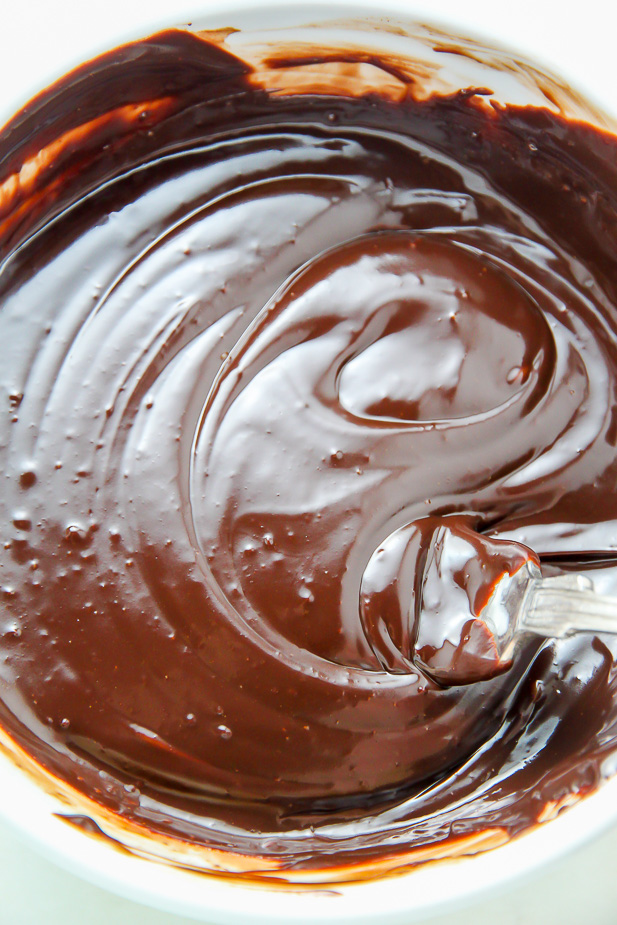 Chocolate ganache meets fluffy peanut butter donut. HEAVEN.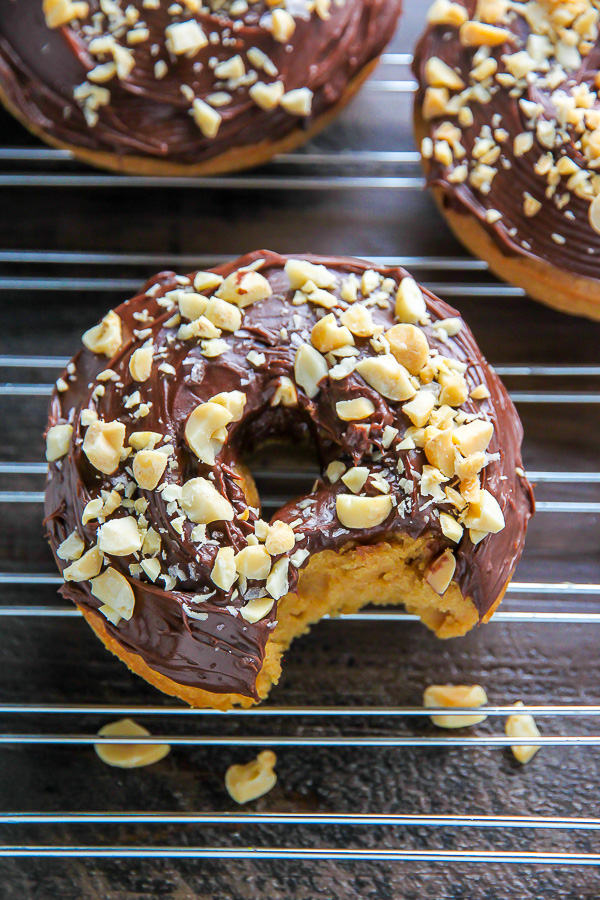 Add chopped peanuts and flaky sea salt for a little crunch and pizzazz!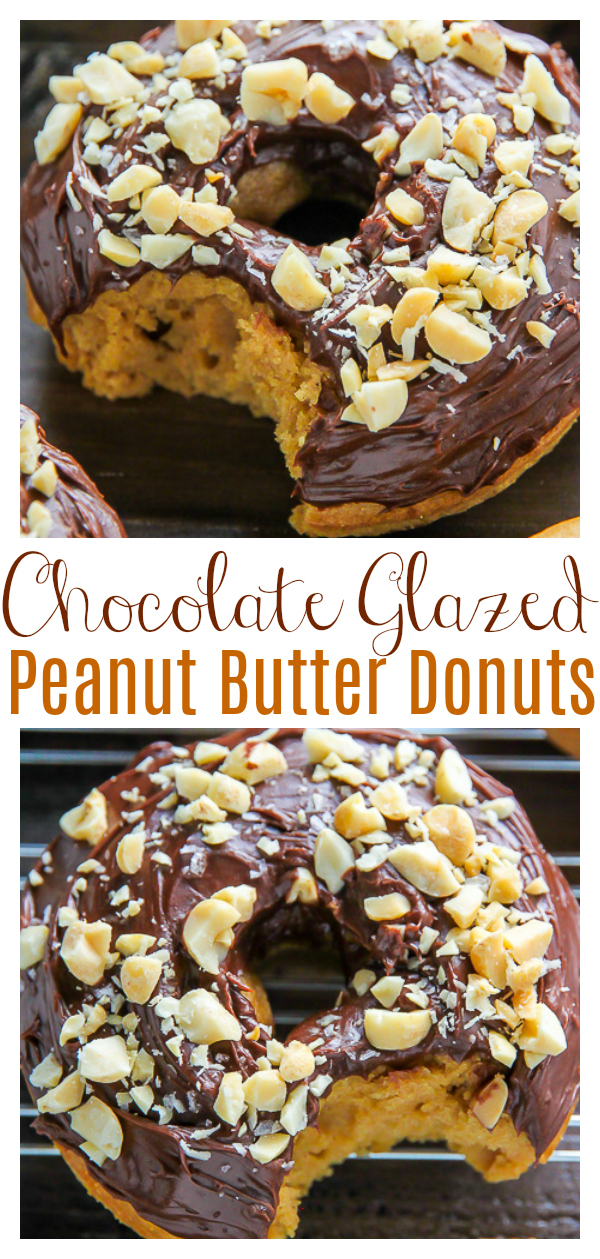 More Donut Recipes:
Bake, glaze, eat, repeat! These donuts go great with a cold glass of milk or a strong cup of coffee.
If you try this recipe, let me know what you think! Leave a comment below, and don't forget to snap a pic and tag it #bakerbynature on instagram! Seeing your creations makes my day.
Chocolate Glazed Peanut Butter Donuts
Fluffy peanut butter donuts topped with decadent chocolate ganache! Ready in just 15 minutes!
Ingredients
For the peanut butter donuts:
1/3 cup creamy peanut butter
3 tablespoons full-fat sour cream
1/2 cup light brown sugar, packed
1 large egg, at room temperature
1/3 cup whole milk
1 teaspoon pure vanilla extract
1 cup all-purpose flour
1 teaspoon baking powder
1/2 cup peanut butter chips, optional
For the chocolate glaze:
1 and 1/4 cups bittersweet chocolate chips
3/4 cup heavy cream
1/2 cup peanuts, chopped
Pinch of flaky sea salt, optional
Instructions
For the peanut butter donuts:
Preheat oven to 350 degrees (F). Generously grease a 6 mold donut pan; set aside.

In a large bowl combine the peanut butter and sour cream; beat until smooth and creamy. Add in the brown sugar and beat smooth. Add in the egg, milk, and vanilla, beat well. Add in the flour and baking powder and use a fork to lightly toss them together on top of the wet ingredients before folding them into the mixture, stirring until just combined. Fold in the peanut butter chips, if using.

Spoon the batter into the prepared donut pan. Bake for 9-10 minutes, or until the donuts spring back when gently pressed. Cool completely before topping with the glaze.
For the chocolate glaze:
Place chocolate chips in a wide and shallow heat proof bowl. Heat the cream in a small sauce pan over medium-heat. Bring to a boil, watching very carefully as it will happen fast. When the cream has come to a boil, remove from heat and pour over the chocolate chips. Allow the cream and chocolate to sit for minute, then whisk completely smooth. Let the ganache cool for a few minutes before you dip the donuts.
Assembly:
Once the donuts are cool enough to handle, dip them in the chocolate ganache, allowing excess ganache to drip back into the bowl before placing them back on the cooling rack; repeat with all donuts. Decorate wet ganache with chopped peanuts and sea salt, if desired. Let ganache set a few minutes, then serve! These donuts are best eaten the day they are made.
Notes
*generously grease donut pan *donut batter may be spooned into the donut pan, or you can scrape the batter into a ziplock bag, cut off one tip, and pipe it into the donut pan molds *do not overbake donuts *this post includes affiliate links