My foolproof chocolate fudge is rich, creamy, and so decadent! And you won't believe how easy it is to make! This is the perfect fudge recipe for Christmas!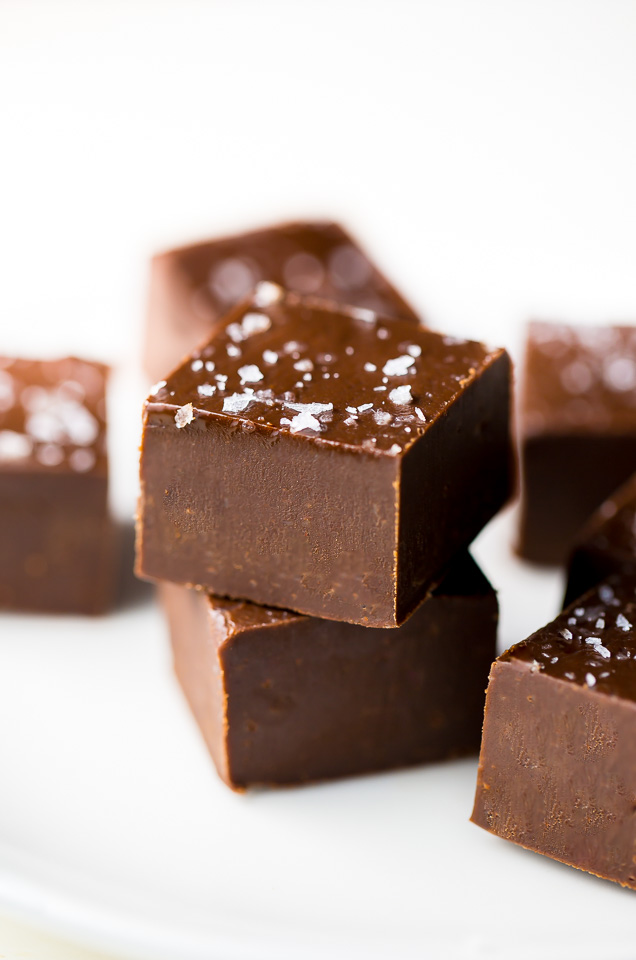 Foolproof Chocolate Fudge Recipe
Happy Saturday! Sharing a personal favorite with you today: Easy Chocolate Fudge. This candy shop quality recipe is made in just one pan, always sets (no fudge soup here, thank you very much), and is loaded with rich chocolate flavor.
Ready to sink your teeth into this chocolate fudge recipe or what?!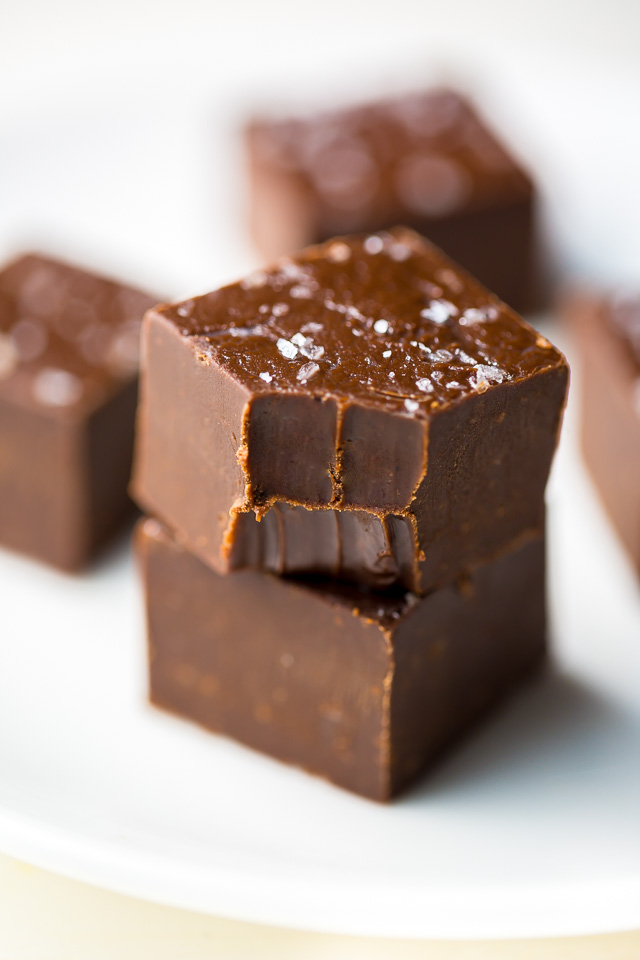 Tips and Tricks for Recipe Success:
Use high-quality chocolate for this recipe. I used Ghirardelli semi-sweet chocolate, but Godiva, Lindt, Baker's, Trader Joe's Pound Plus, and Scharffen Berger are all great options. Just be sure you don't use chocolate chips!
Due to the sweetness of this recipe, I do not suggest using milk chocolate in place of the semi-sweet chocolate. For a less sweet version, try using a dark chocolate. Anything up to 70% cocoa will work fine.
I love topping this foolproof chocolate fudge with flaky sea salt, but this is totally optional. You can leave the fudge plain, or top it with a handful of chopped walnuts, sprinkles, or chocolate chips.
The fudge will need two hours to set, so be sure to plan ahead time wise.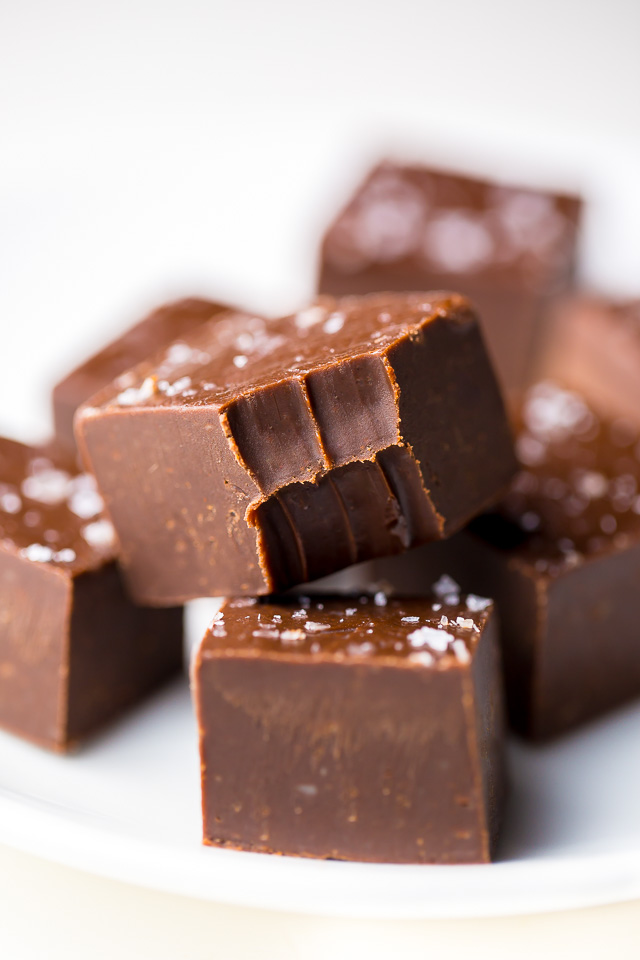 Easy Foolproof Fudge for the win! Hope you love this as much as we do.
More Fudge Recipes:
If you try this recipe, let me know what you think! Leave a comment below, and don't forget to snap a pic and tag it #bakerbynature on instagram! Seeing your creations makes my day ♥
Foolproof Chocolate Fudge
Yield 8 x8 pan of fudge, about 32 squares
My foolproof chocolate fudge is rich, creamy, and so decadent!
Ingredients
(1) 14 ounce can sweetened condensed milk
1/2 teaspoon pure vanilla extract
20 ounces semi-sweet chocolate, roughly chopped
3 tablespoons unsalted butter, cut into 1/2-inch pieces, at room temperature
Flaky sea salt, for sprinkling, optional
Instructions
Lightly grease an 8 x 8-inch baking pan. Line the pan with parchment paper, allowing the excess paper to overhang the sides, set aside. In a large, heatproof bowl combine the sweetened condensed milk, vanilla extract, chocolate, and butter; set aside. Fill a saucepan with a little water (you want it about 1/4 full) and bring it to a boil. Reduce the heat to barely a simmer. Place your heatproof glass bowl holding your ingredients on top of the pot. Stir frequently, until the chocolate has melted and the mixture is completely smooth, about 8 minutes. Remove from heat. The mixture will be very thick. Using a sturdy spatula, scrape the fudge into the prepared pan and smooth the top. Sprinkle with sea salt, if using. Refrigerate for at least 2 hours.
Gently run a butter knife around the edge of the pan to loosen the fudge. Remove the fudge and transfer it to a cutting board. Peel off parchment paper, then slice the fudge into small pieces. Serve at once or store in the refrigerator for up to 1 month. You may also freeze the fudge, in an airtight freezer safe container for up to two months.
Courses Dessert
Cuisine Candy
Nutrition Facts
Serving Size 1-2 squares
Amount Per Serving
% Daily Value
* Percent Daily Values are based on a 2,000 calorie diet. Your daily values may be higher or lower depending on your calorie needs.