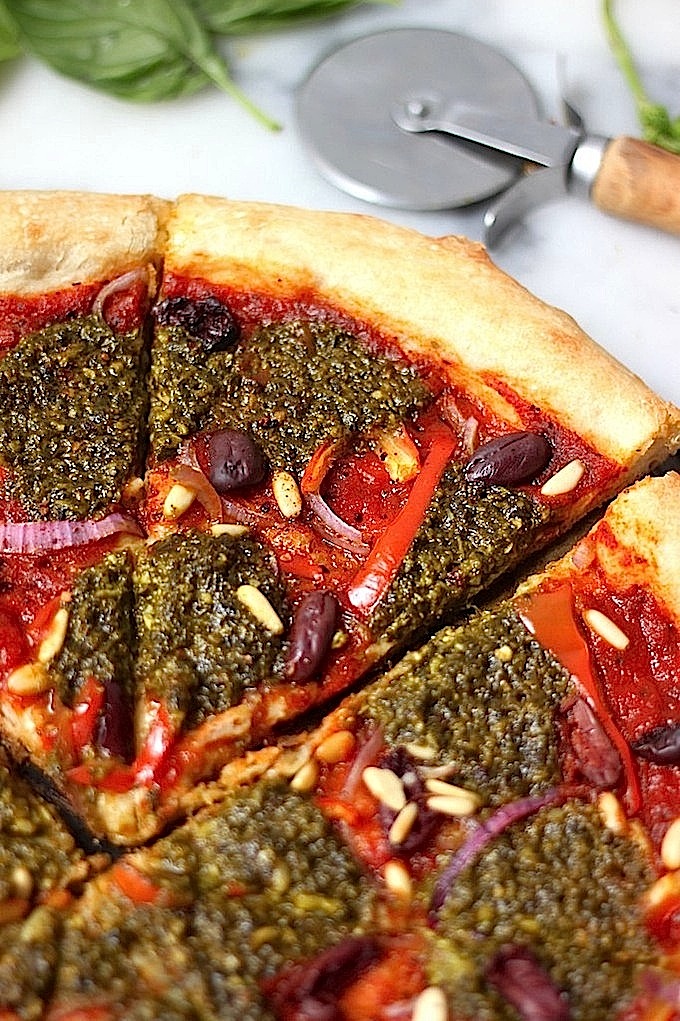 Summertime Pesto Pizza (Skinny, Vegan, Dairy Free)
Yield 8 slices
Ingredients
1 crust (I used the crust linked in post above)
1/2 cup pizza sauce (link in post as well, or store-bought/ your favorite recipe)
1/4 cup spinach basil pesto (link in post)
1/4 cup kalamata olives, roughly chopped
1/4 cup red peppers, sliced
1/4 cup red onion, diced
1/4 cup pinenuts
Instructions
Preheat oven to 500 degrees (F) at least 30 minutes before baking.
Roll dough out to desired shape.
Spread pizza sauce all over the base of the dough, then dot with pesto.
Sprinkle toppings evenly over the top.
Place pie in oven to bake for 12-13 minutes, or until the dough is golden and crispy and the sauce is set.
Slice and serve!!!
Courses Dinner
Cuisine Italian
Recipe by Baker by Nature at https://bakerbynature.com/summertime-pesto-pizza-skinny-vegan-dairy-free/