The holidays are coming! 50 days until Thanksgiving… and 80 days until Christmas! So let's skip the holiday craze and get holiday dessert (aka cheesecake!) done and ready before the rush!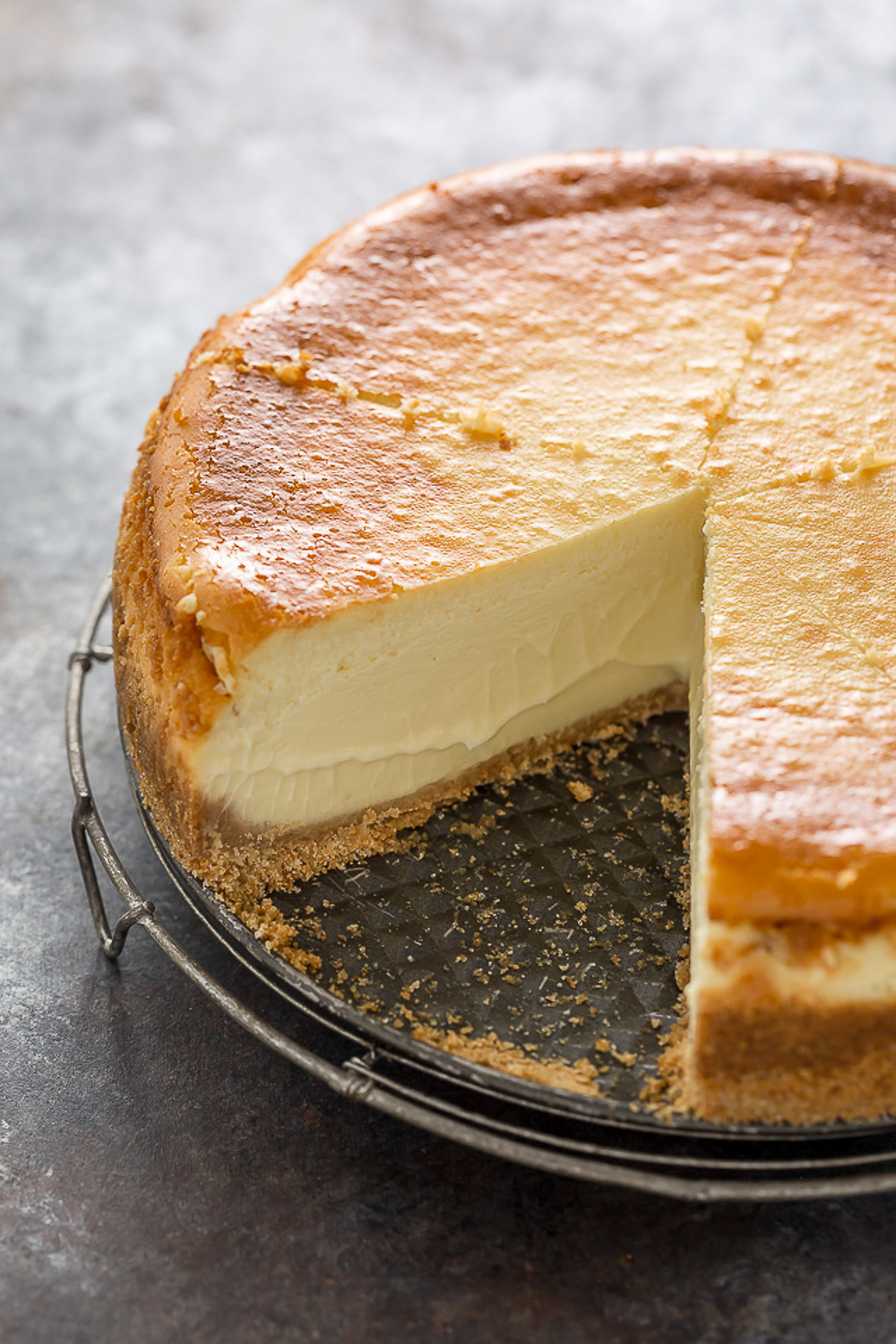 Here are 13 FREEZER-FRIENDLY cheese recipes that'll help you do just that! All of these cheesecakes can be baked, fully cooled, and frozen for up to 3 months! Meaning you can bake them this weekend and rest assured you have a killer dessert all ready for its big holiday debut! Future you will be so happy you did this!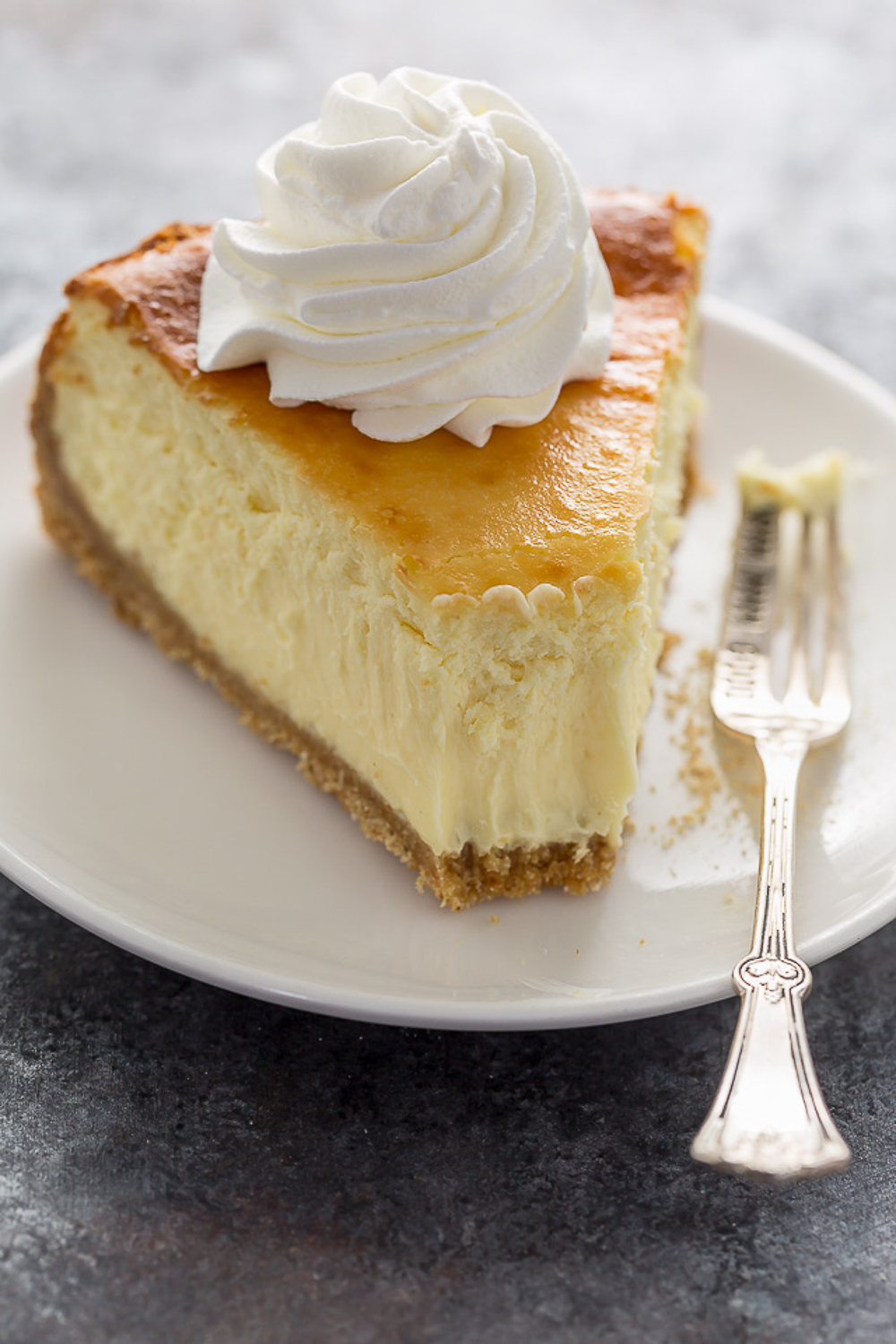 Just like it's name implies, this classic cheesecake recipe is ultra rich and creamy! Bonus: it has a step-by-step video, so if you're a baking novice, give it a watch before you start baking.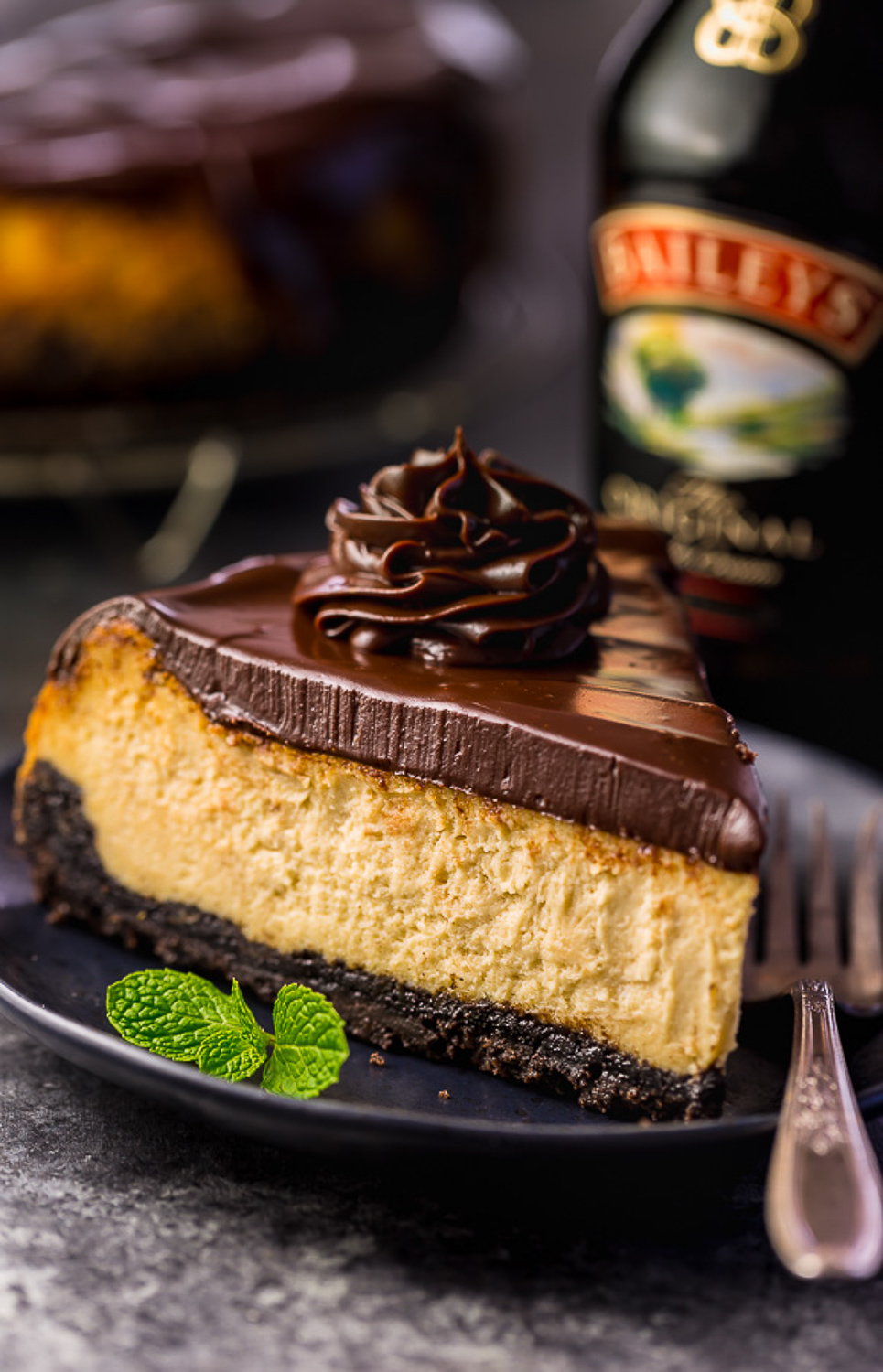 Baileys in cheesecake… need I say more?! This boozy cheesecake is always a hit with the adults!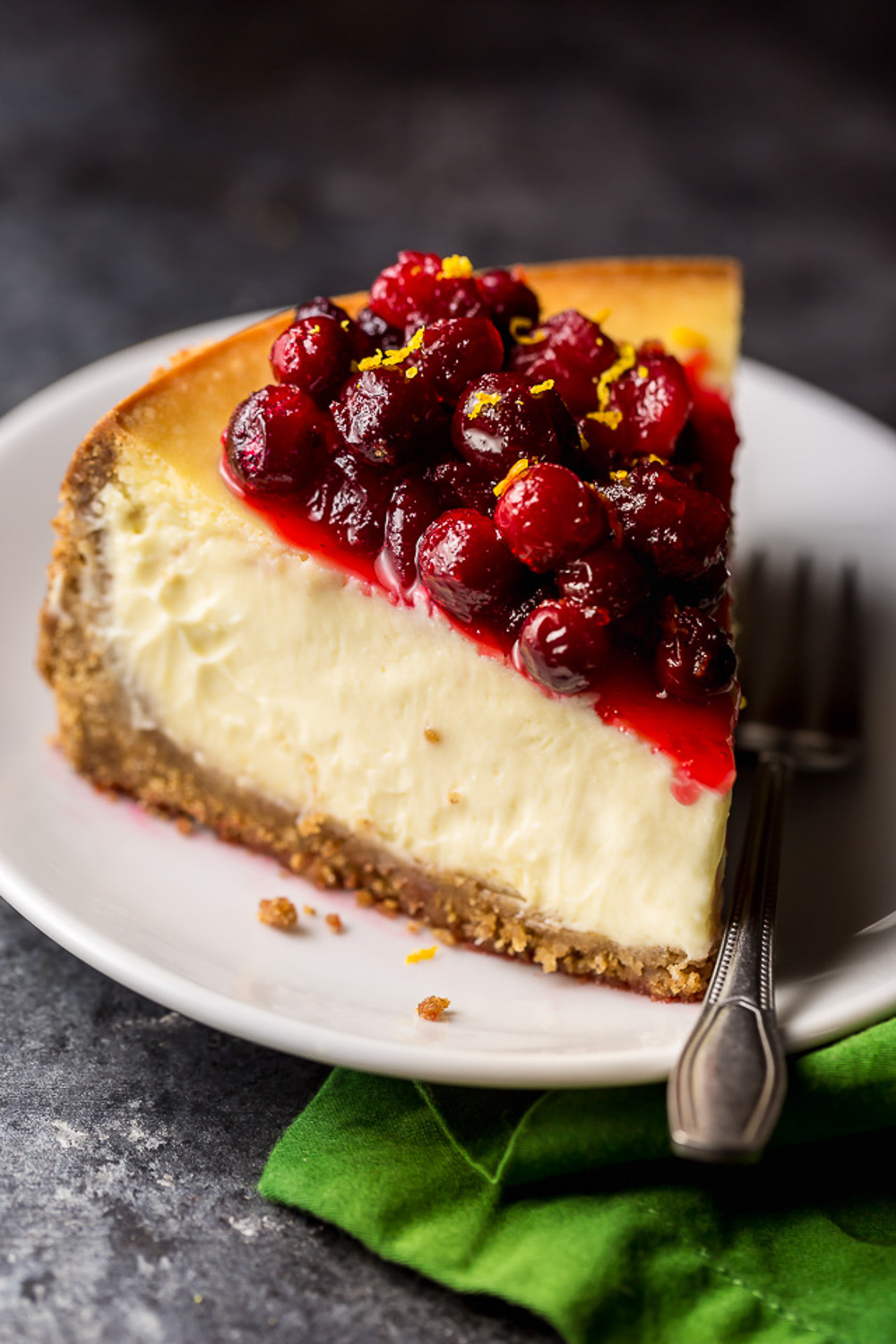 Orange and ricotta are a match made in cheesecake heaven! But it's the fresh cranberry sauce (that's spiked with grand marnier!) that really puts this holiday cheesecake over the top.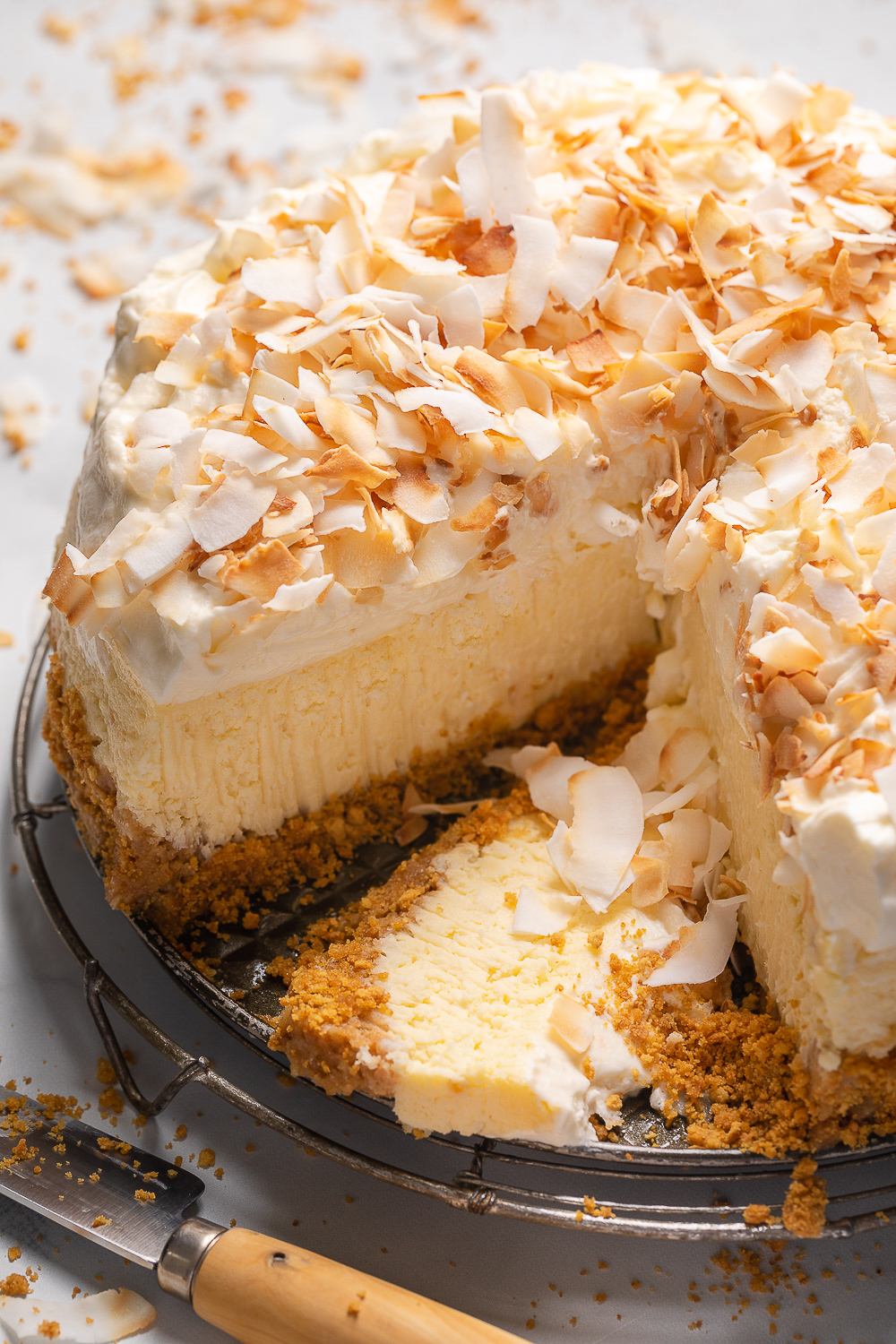 Bring a taste of the tropics to your holiday table! This coconut cheesecake is bursting with flavor and a texture!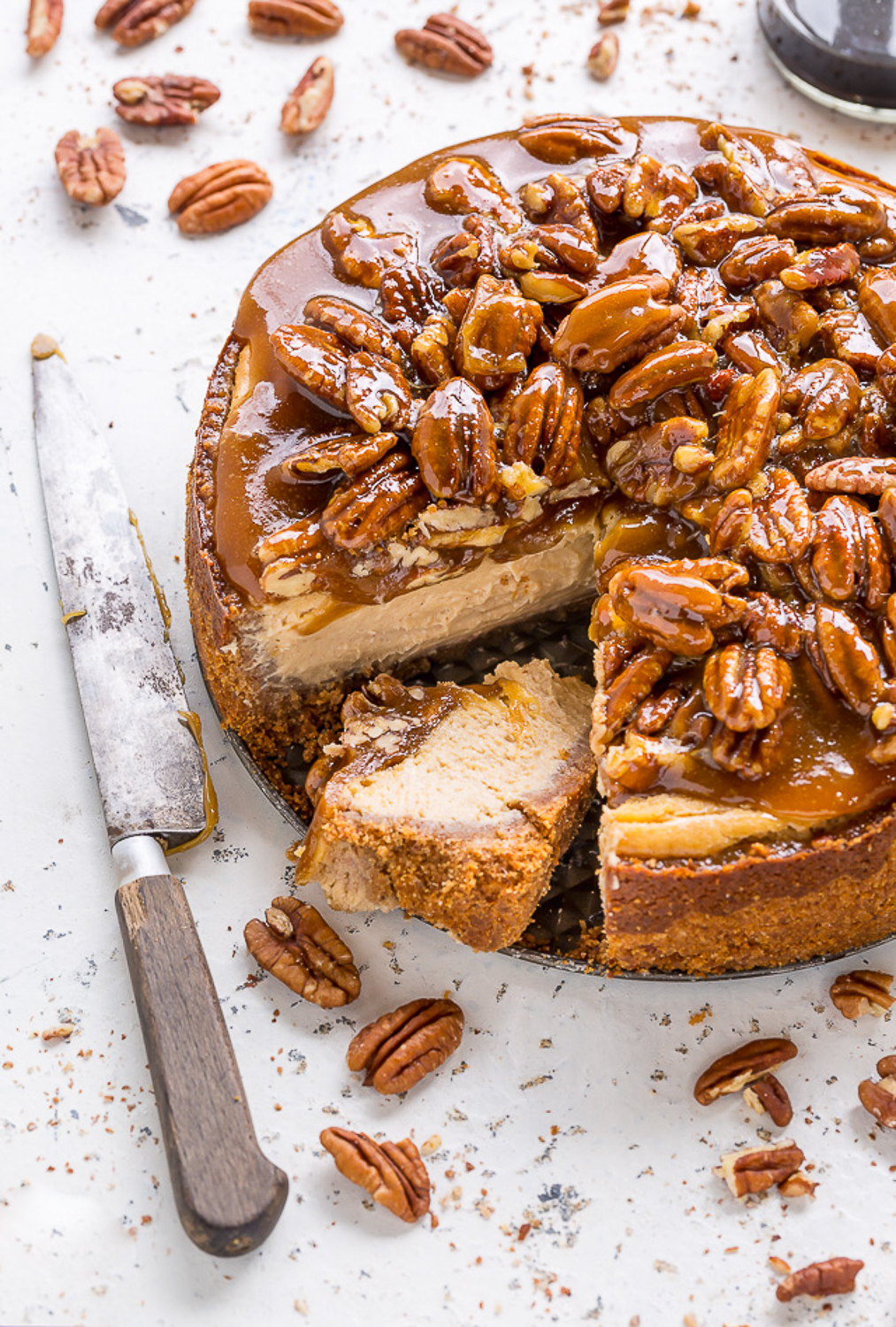 Skip the pecan pie this year, and treat your guests to a pecan pie cheesecake instead! Crunchy, creamy, and always a crowd-pleaser!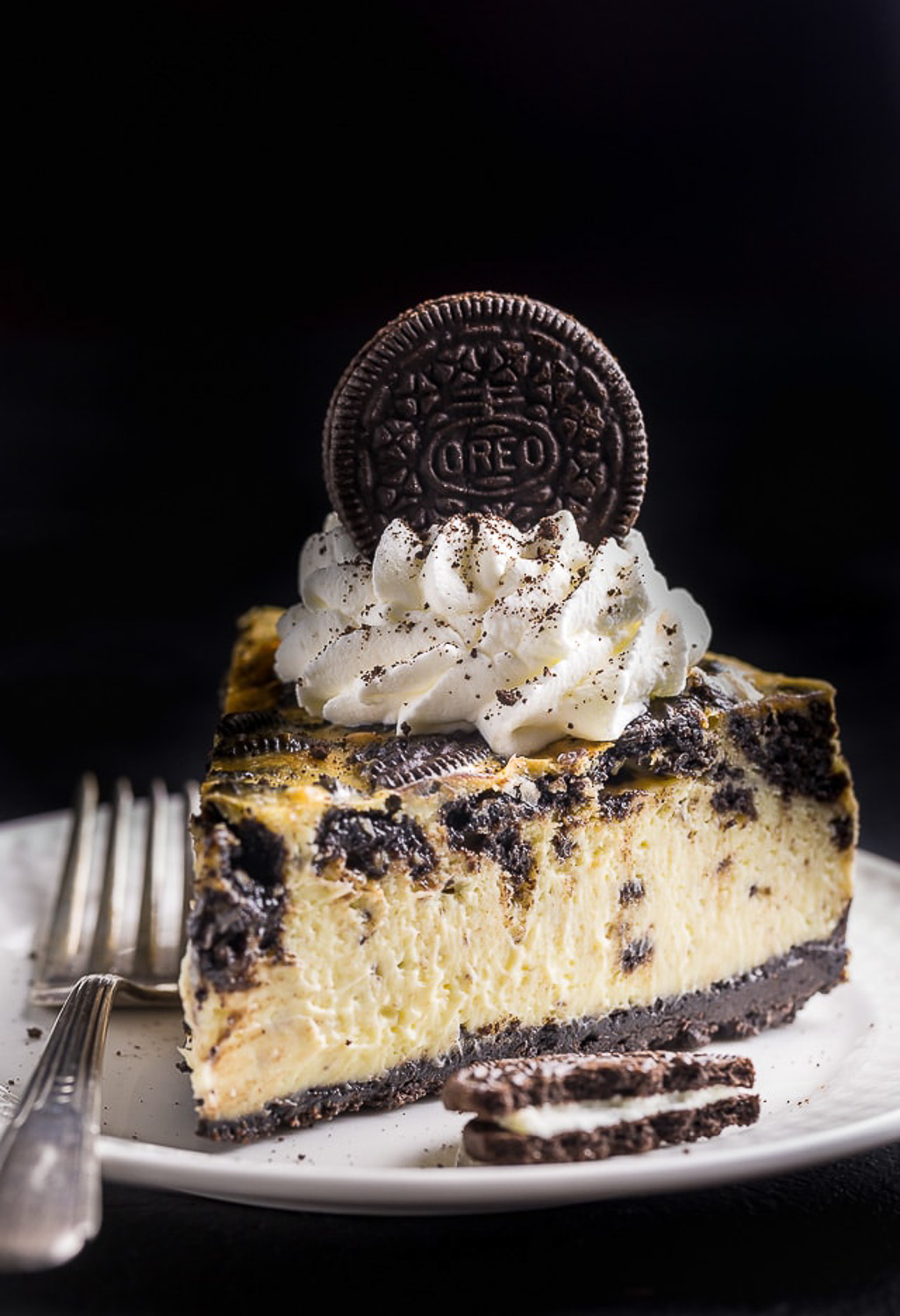 If you're looking to please kids and adults, this cookies and cream cheesecake is for you! Featuring a crunchy Oreo cookie crust, creamy Oreo cookie cheesecake filling, and more Oreo cookies on top, this one is a showstopper!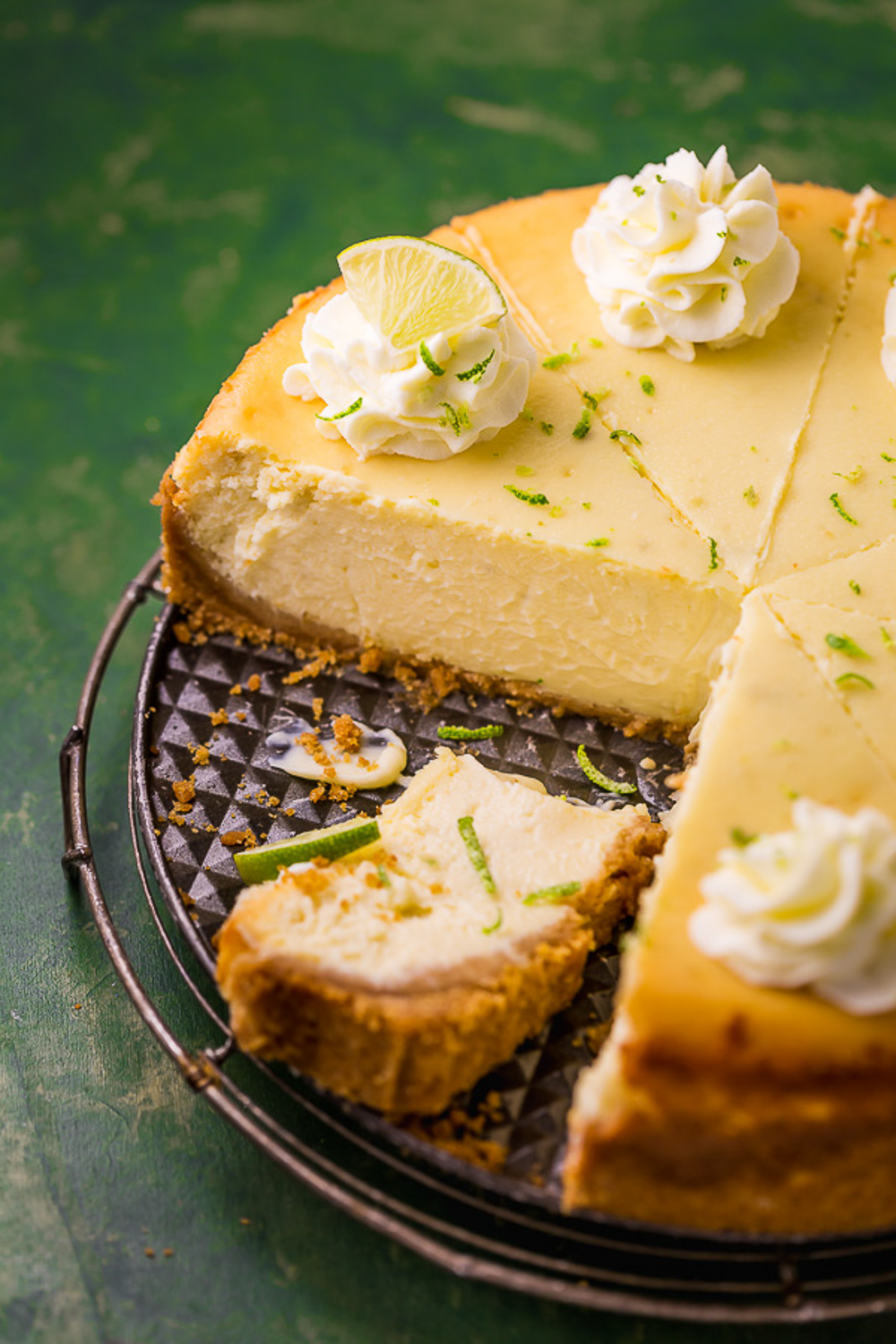 Holiday desserts can be so… heavy! But not this one! Key lime cheesecake is light as air, not too sweet, and so satisfying! A great palette cleanser!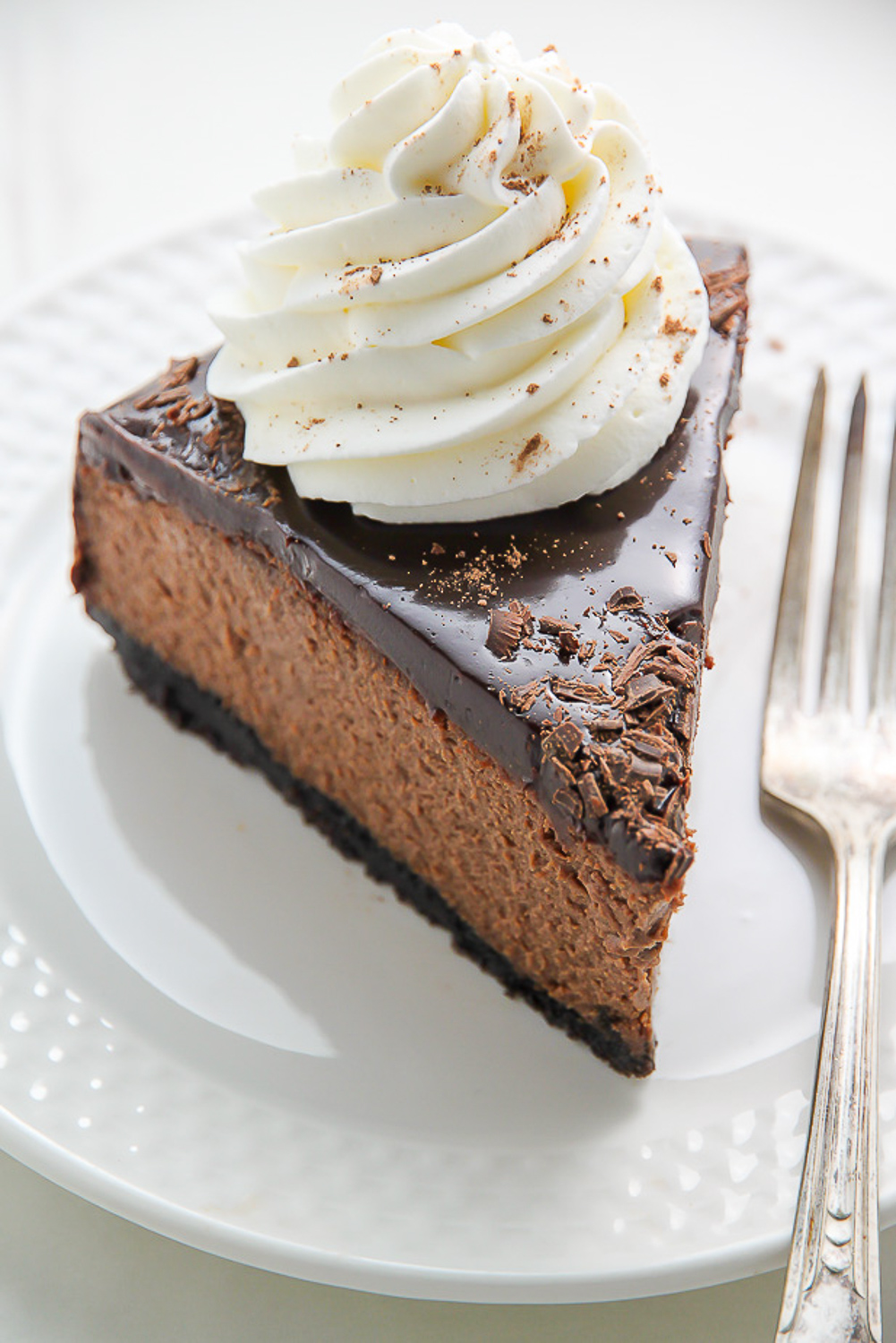 Chocolate and booze in a cheesecake? What could be better! Top with a giant swirl of whipped cream and get ready for plenty of compliments!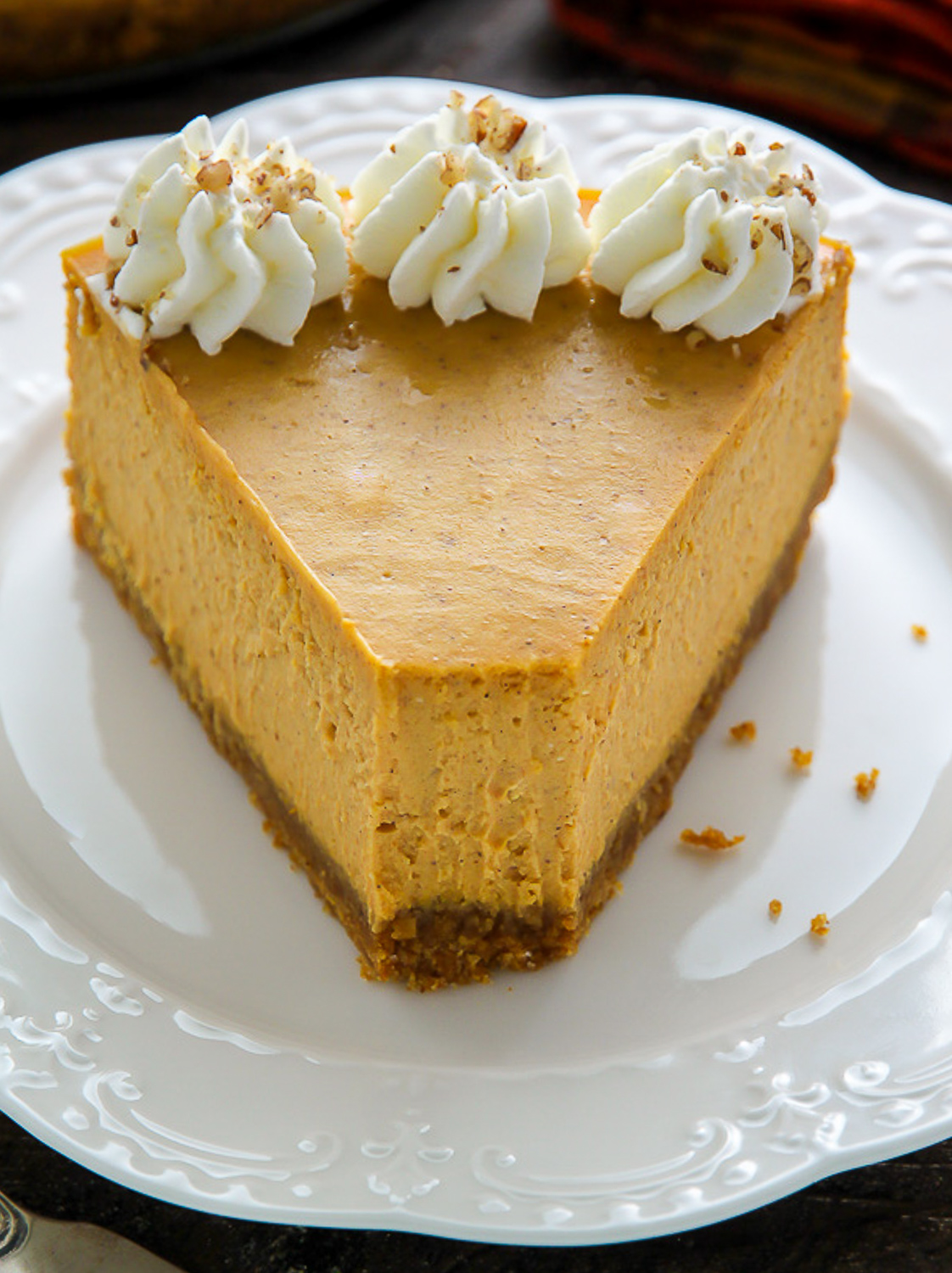 If you're not a fan of pumpkin pie, may I suggest pumpkin cheesecake instead? Ultra creamy and plenty of pumpkin flavor… I promise no one will even miss the pie!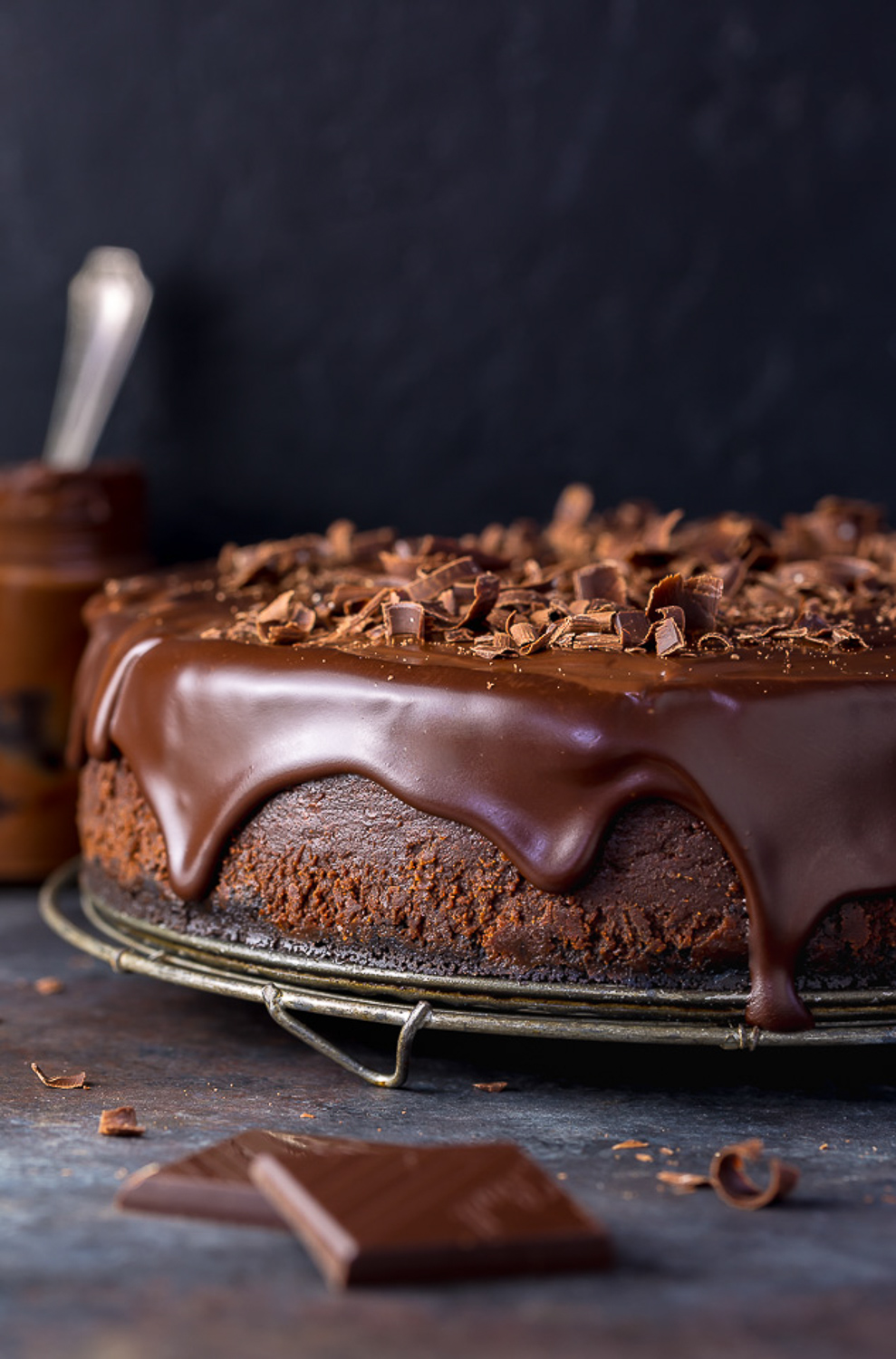 If you know your crowd goes wild for chocolate, this is the recipe for you! Because this dense yet creamy chocolate cheesecake is definitely for chocolate lovers only!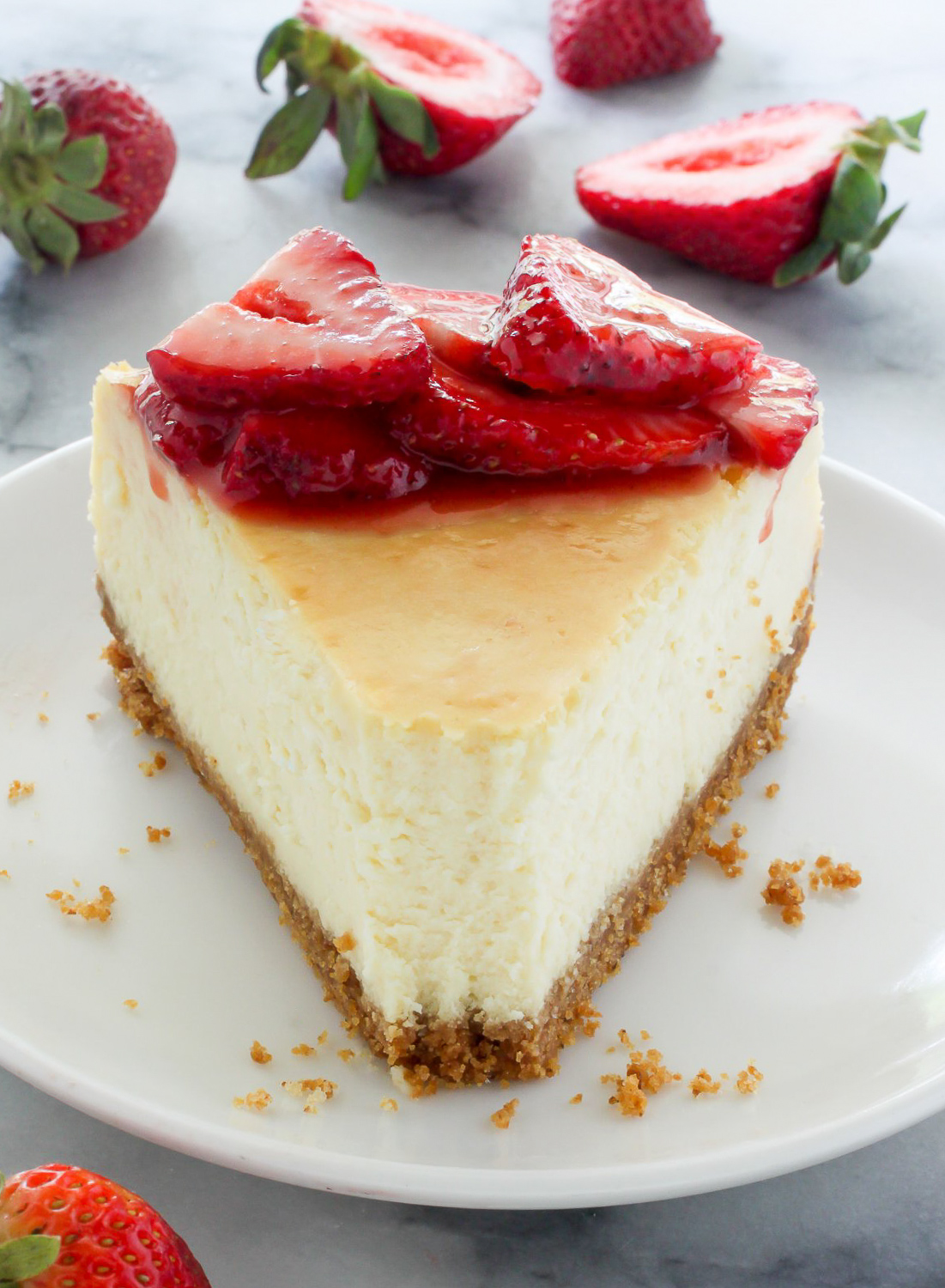 A true classic! This dense New York style cheesecake can be served plain, or topped with almost any sauce or syrup your heart desires!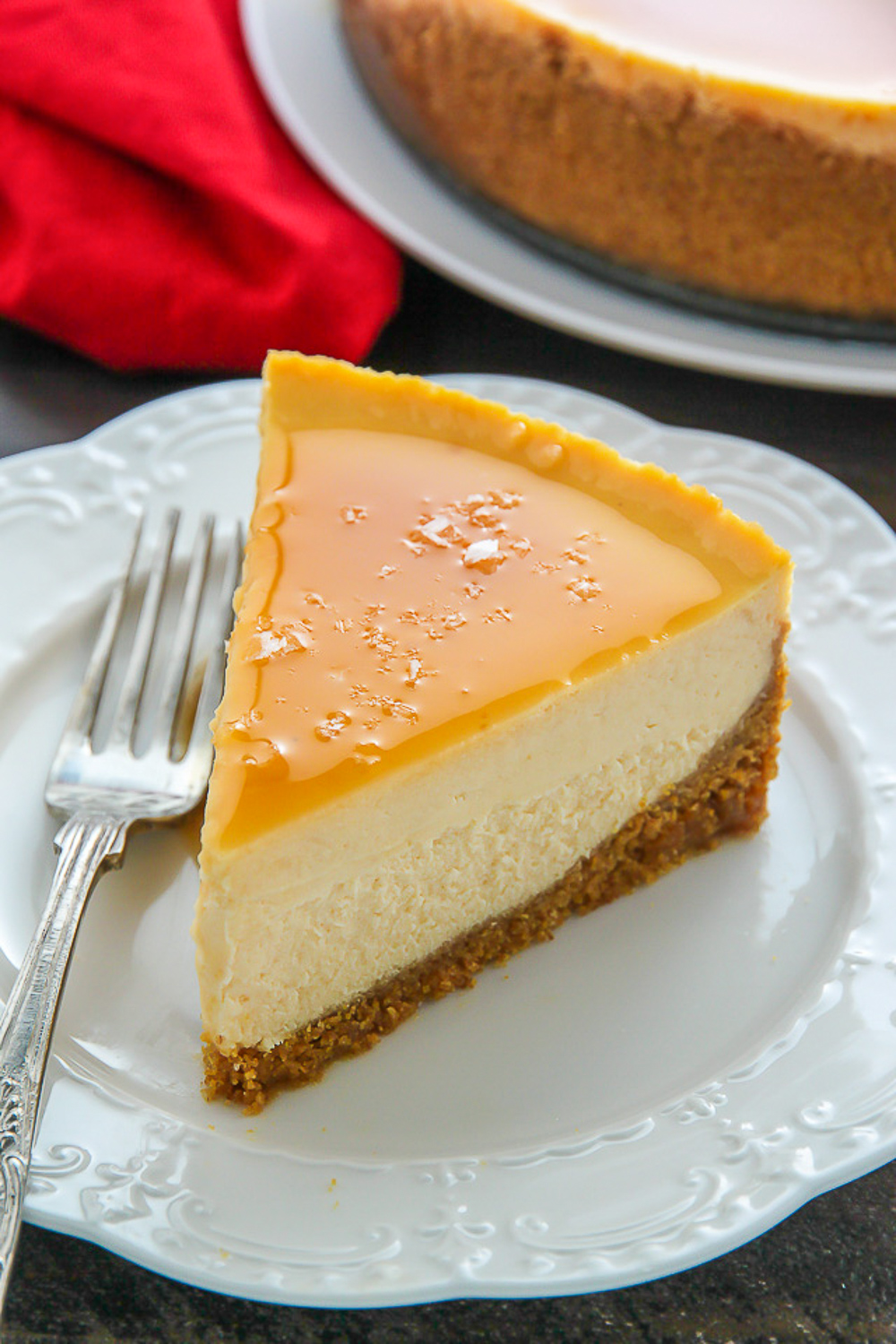 Christmas comes just once a year… so why not bust out the eggnog and stir it into a cheesecake?! Bursting with eggnog flavor, and topped with salted caramel sauce, this one is a stunner!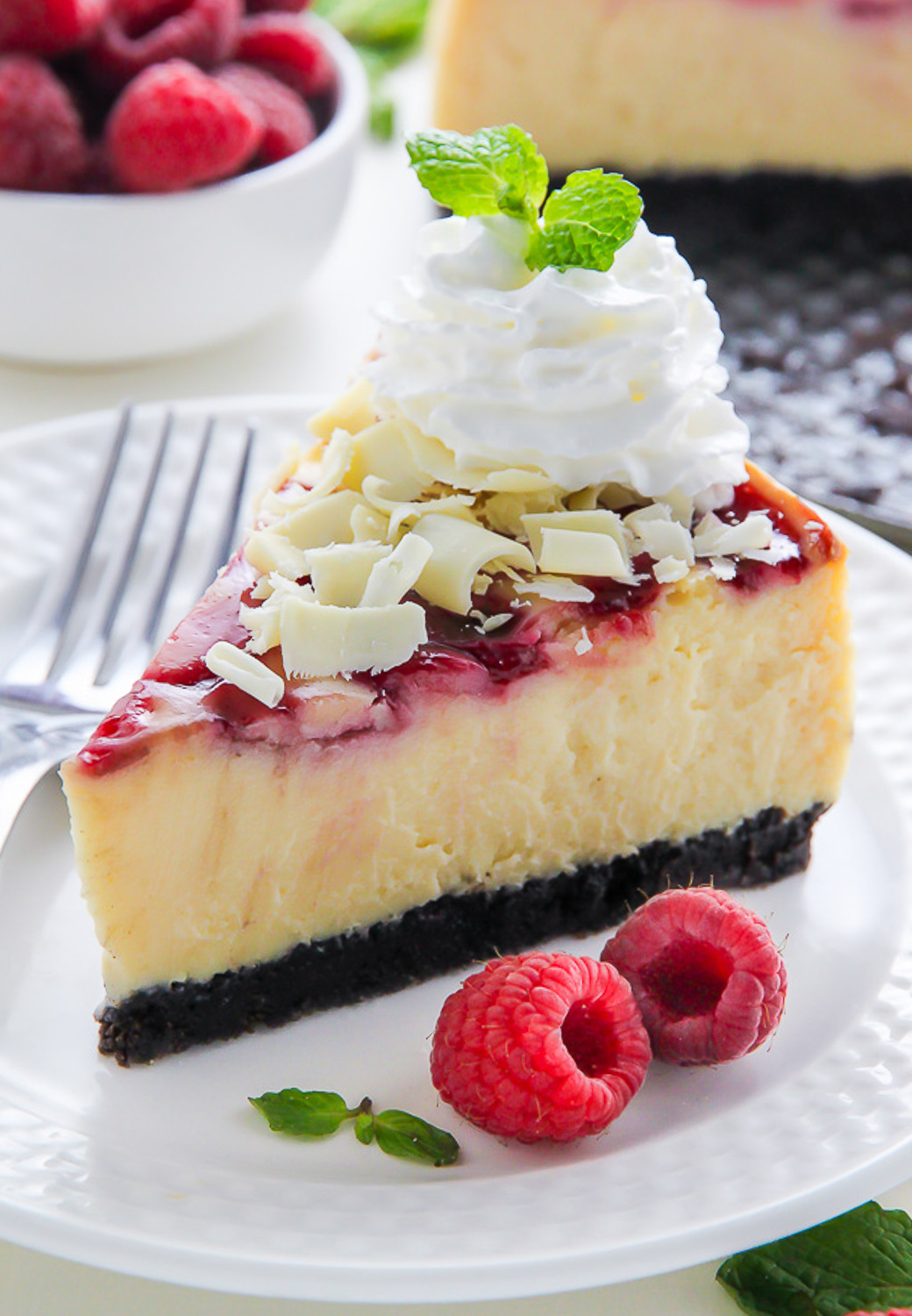 If you've ever been to the Cheesecake Factory, you've probably seen a version of this cheesecake before! Featuring an Oreo cookie crust, a pristine white chocolate cheesecake filling, and a beautiful raspberry swirl, this is definitely holiday worthy!
[adthrive-in-post-video-player video-id="LnN4Wh6x" upload-date="2021-06-23T17:48:13.000Z" name="Pecan Pie Cheesecake" description="If you love pecan pie, you HAVE to try Pecan Pie Cheesecake! Featuring a crunchy pecan crust, creamy brown sugar cheesecake filling, and gooey pecan pie topping, this is the ultimate holiday dessert! This crowd-pleasing dessert will leave your friends and family hailing you a baking genius!" player-type="default" override-embed="default"]
Perfect Cheesecake Tips:
Any of the sauces or syrups featured on these cheesecakes should be made the day you plan on serving! But don't worry! That'll only take you about 30 minutes.
Don't forget to take your cheesecake out of the freezer the night before you plan on serving it! Pop it in the fridge and allow it to thaw for at least 12 hours.
For best results, always use a water bath! My guide on how to make an easy water bath for cheesecake will help you perfect this method!
[adthrive-in-post-video-player video-id="hhB0ctVb" upload-date="2020-03-26T20:33:47.000Z" name="Extra Rich and Creamy Cheesecake" description="This extra rich and creamy cheesecake is freezer friendly and so delicious! Perfect for special occasions!" player-type="default" override-embed="default"]
More Cake Recipes: