St. Patrick's Day is the perfect time to bust out your dutch oven and make a big batch of Guinness Beef Stew! Featuring a rich and hearty Guinness beef broth, tender chuck roast, and plenty of carrots and potatoes, this hearty Irish stew is always a crowd-pleaser! And don't worry, if you have leftovers, they freeze great!
Best Guinness Beef Stew Recipe
I know St. Patrick's Day is still a month away, but I couldn't resist sharing this deliciously hearty Guinness Beef Stew with you today! It's the definition of comfort food and perfect for the bone chilling weather we've been experiencing lately. It's definitely not a quick meal, but it's worth every minute of prep! And it's not hard… just one of those meals you should make on a day you have plenty of time to hang around the kitchen.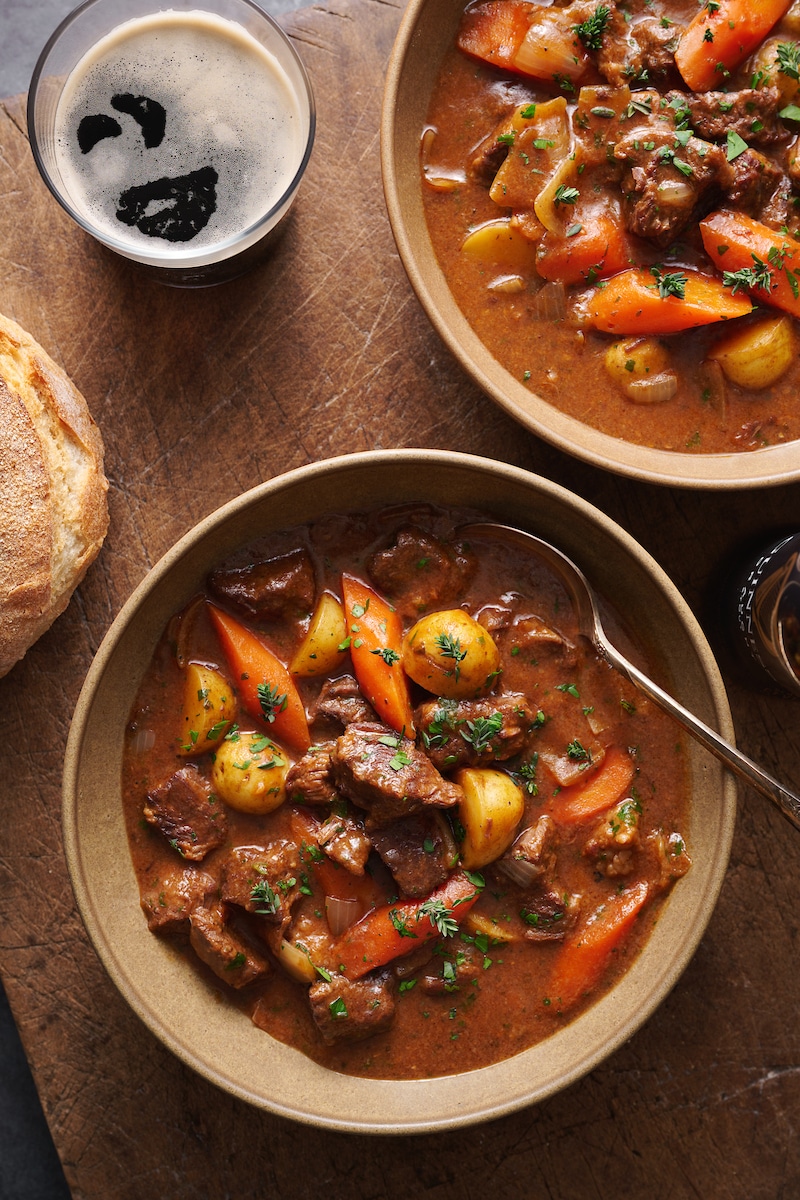 What makes this the BEST Guinness Irish Beef Stew?
Well for starters, this recipe features a deep & dark beef broth base that's spiked with an entire bottle of Guinness stout! It's so rich and one of my absolute beers to cook with. In addition, there's plenty of tender stew meat, onions, carrots, and potatoes. If you want to add even more veggies, you could toss in parsnips and celery. Stew is pretty flexible, so you can make it your own. Add a dash of hot sauce or Worcestershire sauce or more of whatever floats your boat! 
My family enjoys this stew ladled over buttery egg noodles, but it's honestly hearty enough to serve on its own. Or with a simple piece of crusty bread! There's something about a big dish of Irish stew and crusty piece of bread that just hits the spot, ya know? Lots of healthy nutritious  calories and carbohydrates, what's not to love? And of course if you're looking to add more nutrition, a small salad would be a lovely addition.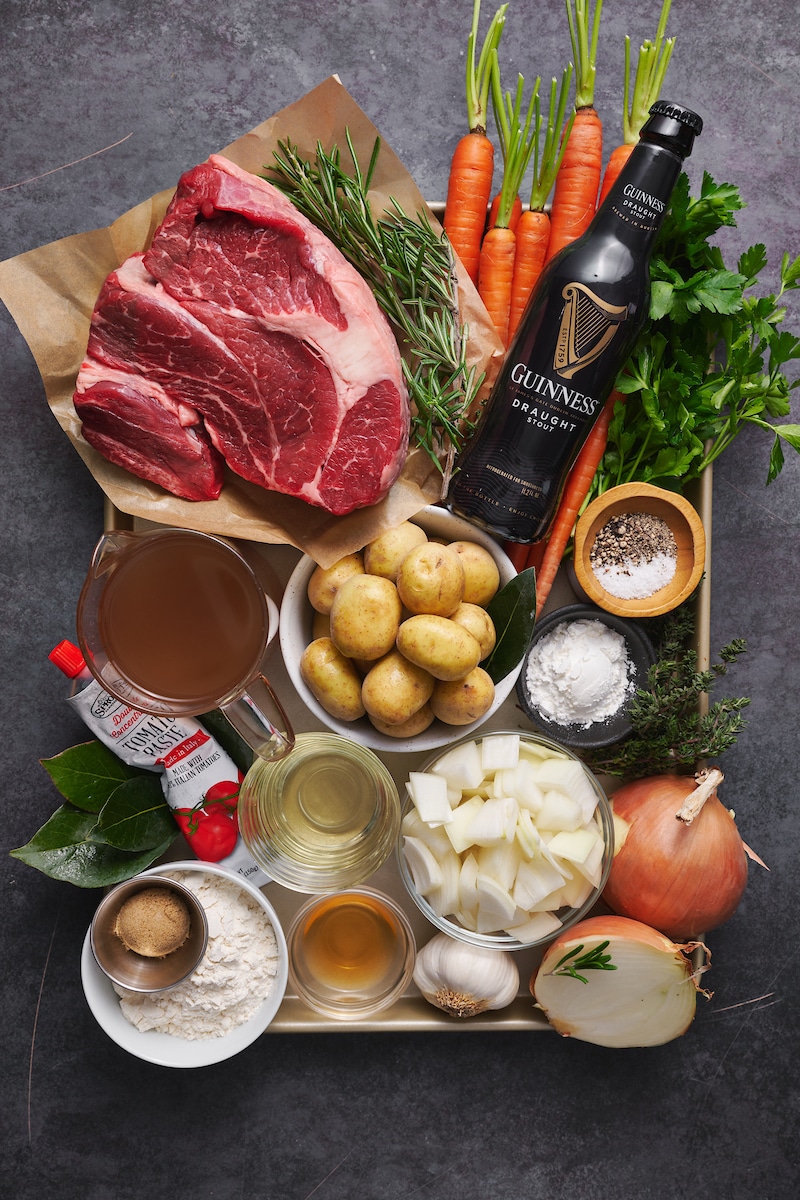 What's in Guinness Beef Stew? Here's what you'll need: