March 17th is right around the corner, so I've rounded up the very best St. Patrick's Day recipes to help you celebrate! If you've been scratching your head and wondering "what should I make for dessert this St. Patrick's Day?", you're definitely in the right place. View the gallery below and let me know what you're making first!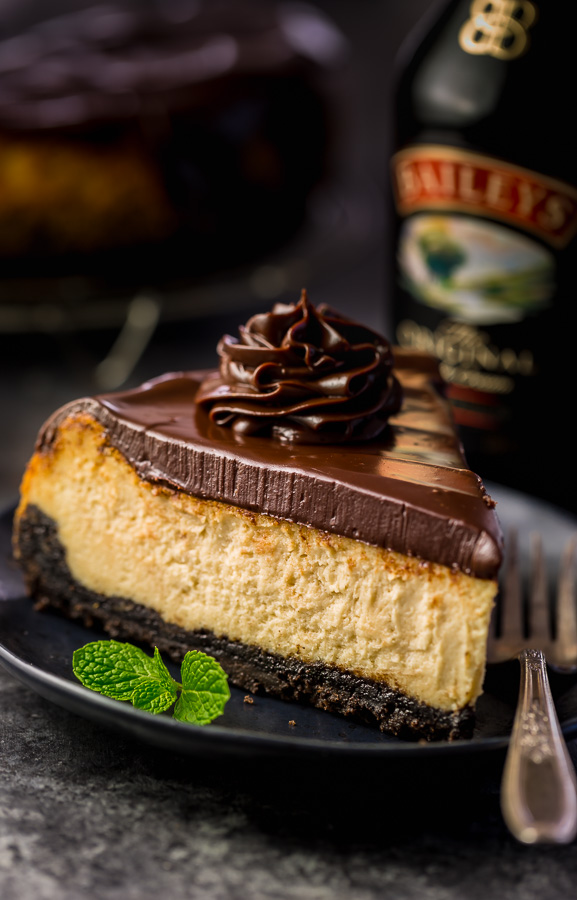 Irish Desserts for St. Patrick's Day
St. Patrick's Day might just be one of the funnest holidays to celebrate! From parades to Irish pub crawls to all of the delicious Irish food, there's just so much to love. But perhaps the best part? All of the festive St. Patrick's Day desserts there are to bake!
So if you've been searching for the perfect St. Paddy's Day dessert, this roundup has you covered! From baileys spiked cheesecakes to naturally green treats and delicious rainbow-inspired desserts, there's something for everyone!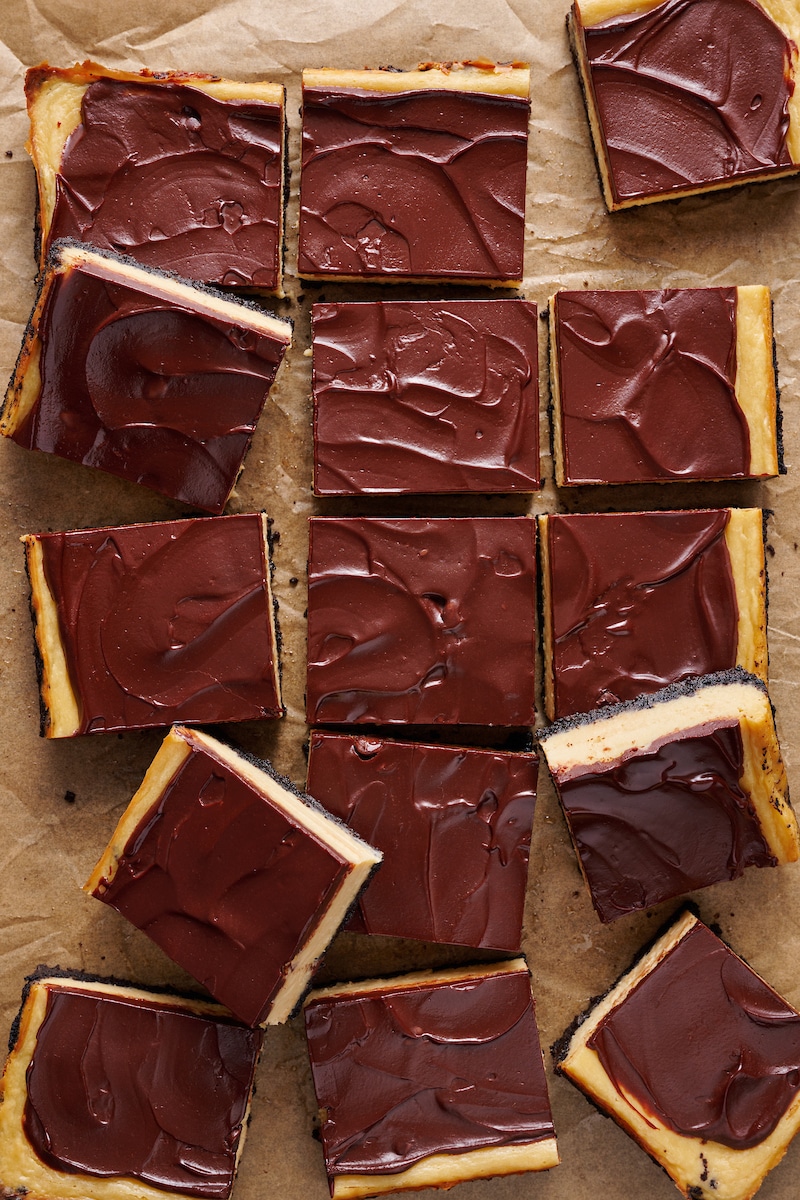 Baileys Irish Cream Cheesecake Bars
Cheesecake bars are always a good idea. But these extra creamy baileys Irish cream cheesecake bars are a great idea! They'll get devoured in heartbeat.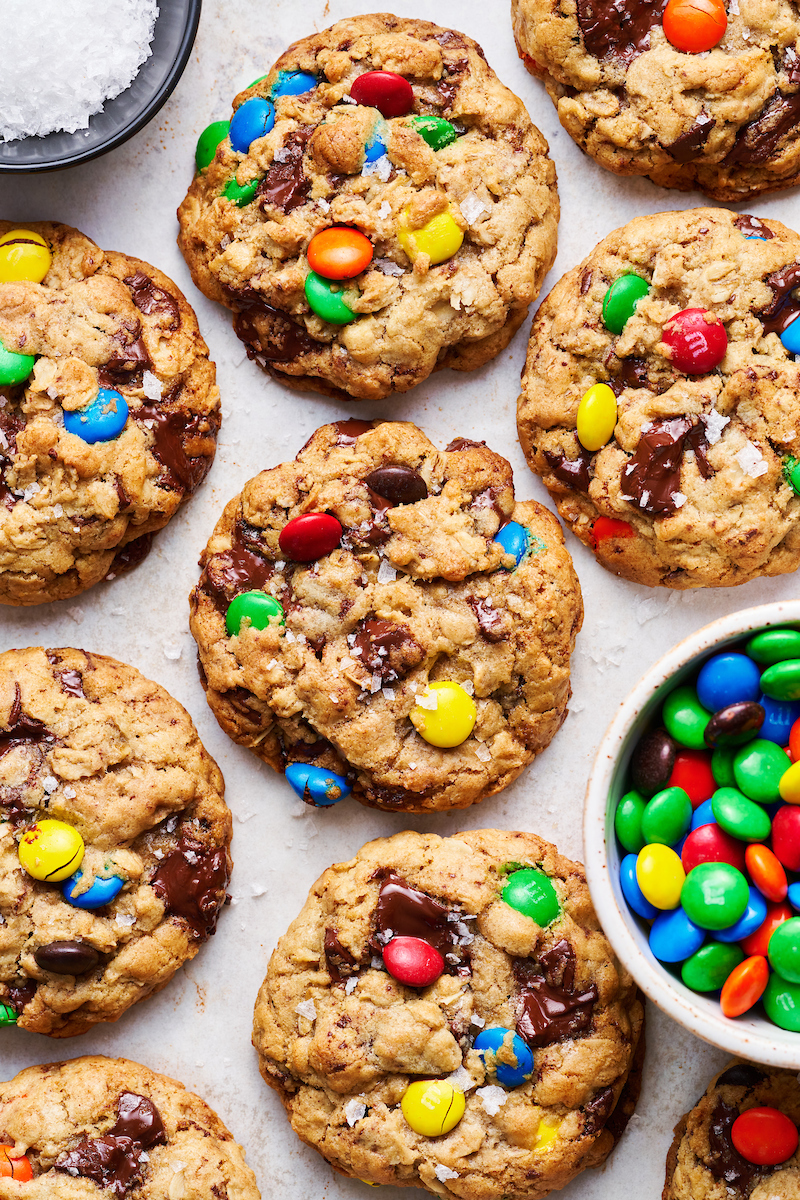 Brown Butter M&M Oatmeal Cookies
Somewhere over the rainbow… there's an endless supply of these rainbow speckled cookies! Ready in 30 minutes, these are a great last-minute St. Patrick's' Day dessert. Loved by kids and adults, you'll just want to make sure you bake enough for everyone!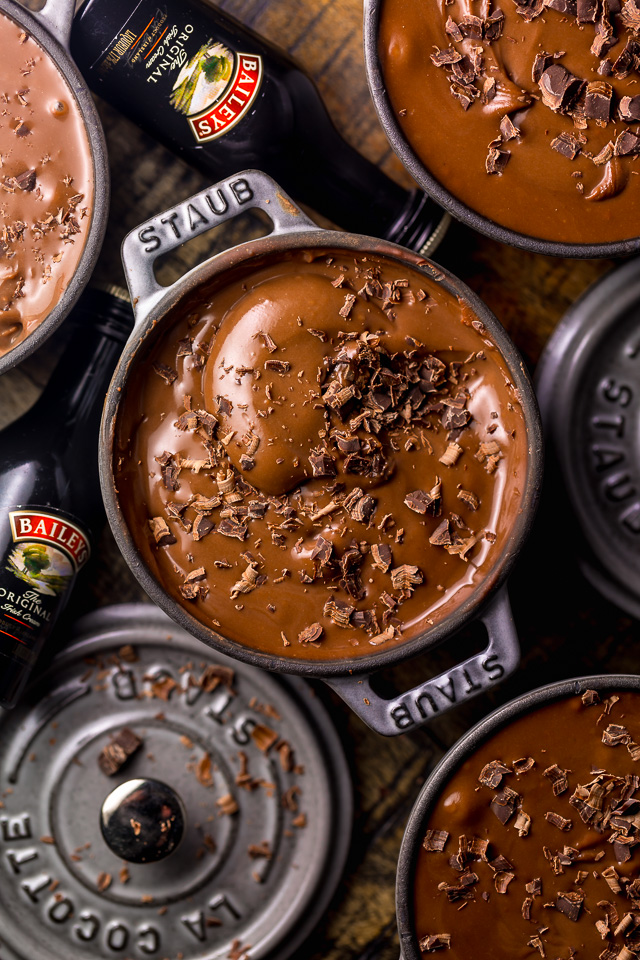 Baileys Irish Cream Chocolate Pudding
Rich, creamy, and melt in your mouth delicious… this spiked pudding always receives rave reviews! Serve in individual ramekins, with extra shaved chocolate and a mint sprig on top.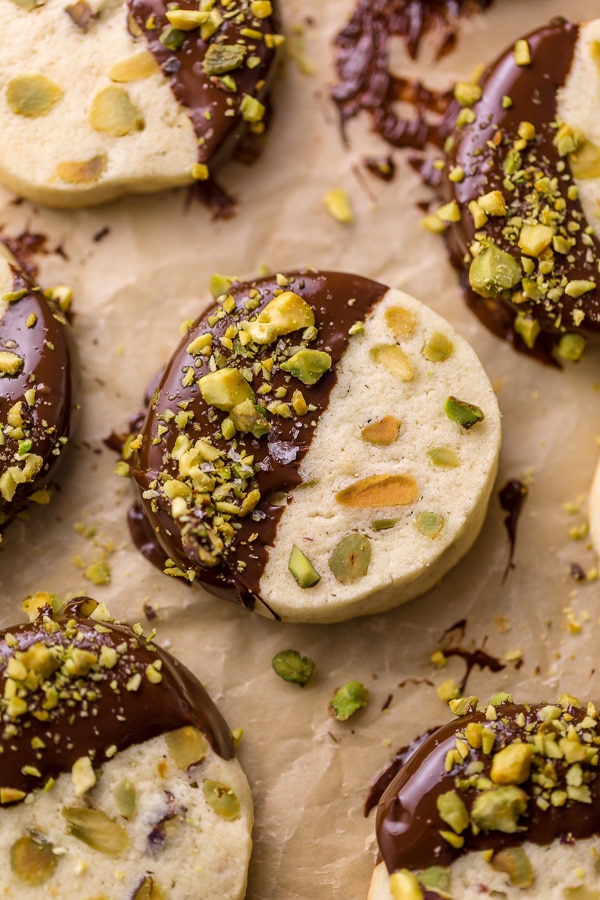 Pistachio Slice & Bake Cookies
Naturally green thanks for an abundance of pistachios, these tender butter cookies are always a huge hit! The chilled cookie dough can be rolled out… so you could bust out your shamrock cookie cutter if you really wanted to!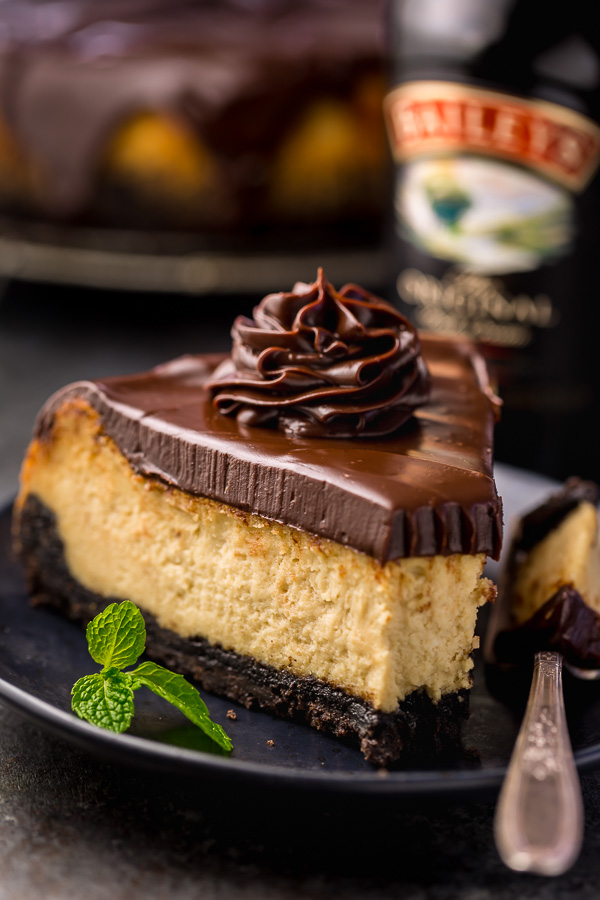 Baileys Irish Cream Cheesecake
Bust out the cream cheese and bake this St. Patrick's Day celebration cheesecake asap! Loaded with baileys Irish cream flavor, and topped with chocolate ganache and whipped cream, it's sure to be the star of the show.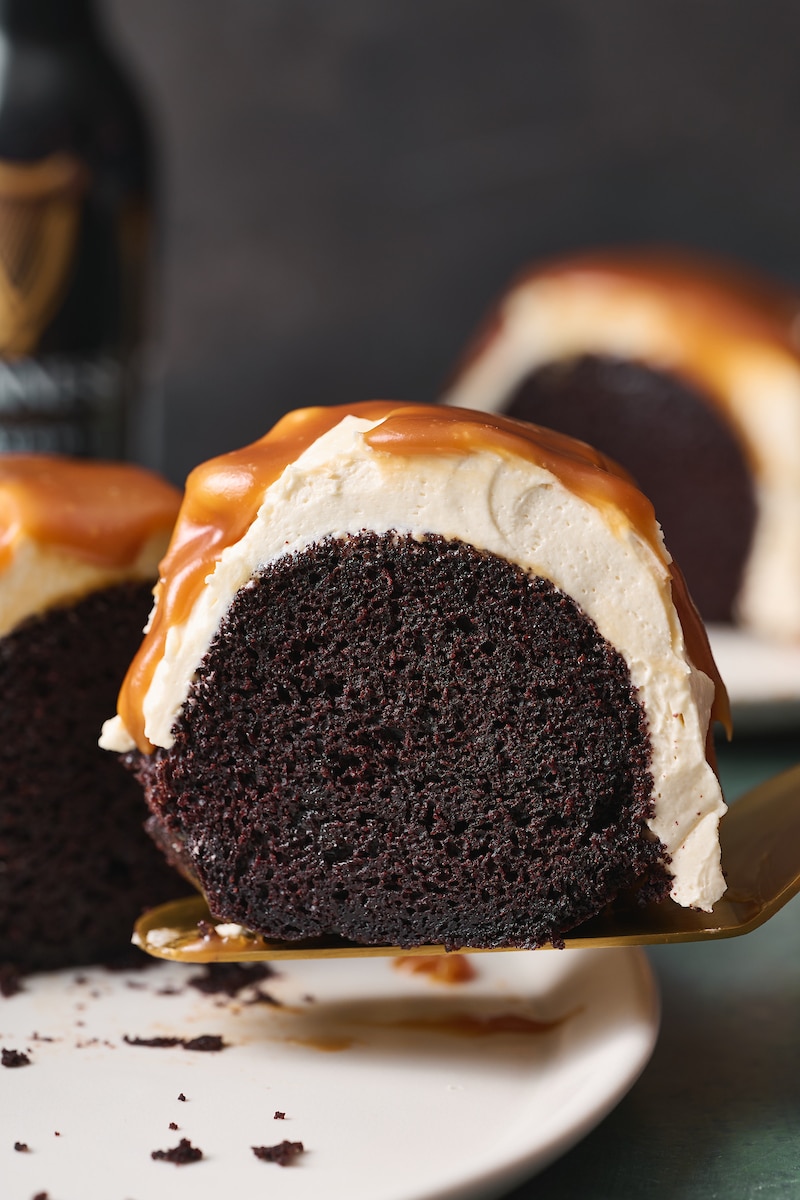 Guinness Chocolate Bundt Cake with Baileys Buttercream
The QUEEN of all St. Patrick's Day desserts! This recipe features a Guinness spiked cake, baileys Irish cream spiked frosting, and whiskey spiked caramel sauce. Need I say more to convince you this is a must bake? I sure hope not.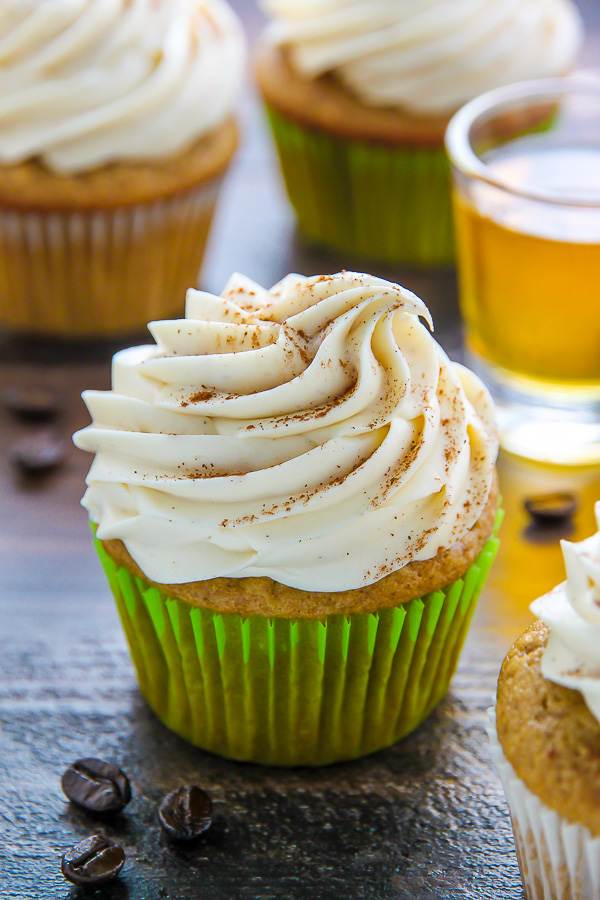 Irish Coffee Cupcakes
Fluffy coffee spiked cupcakes are topped with Irish whiskey buttercream! These are definitely for adults only! A fun way to "day drink" without really day drinking.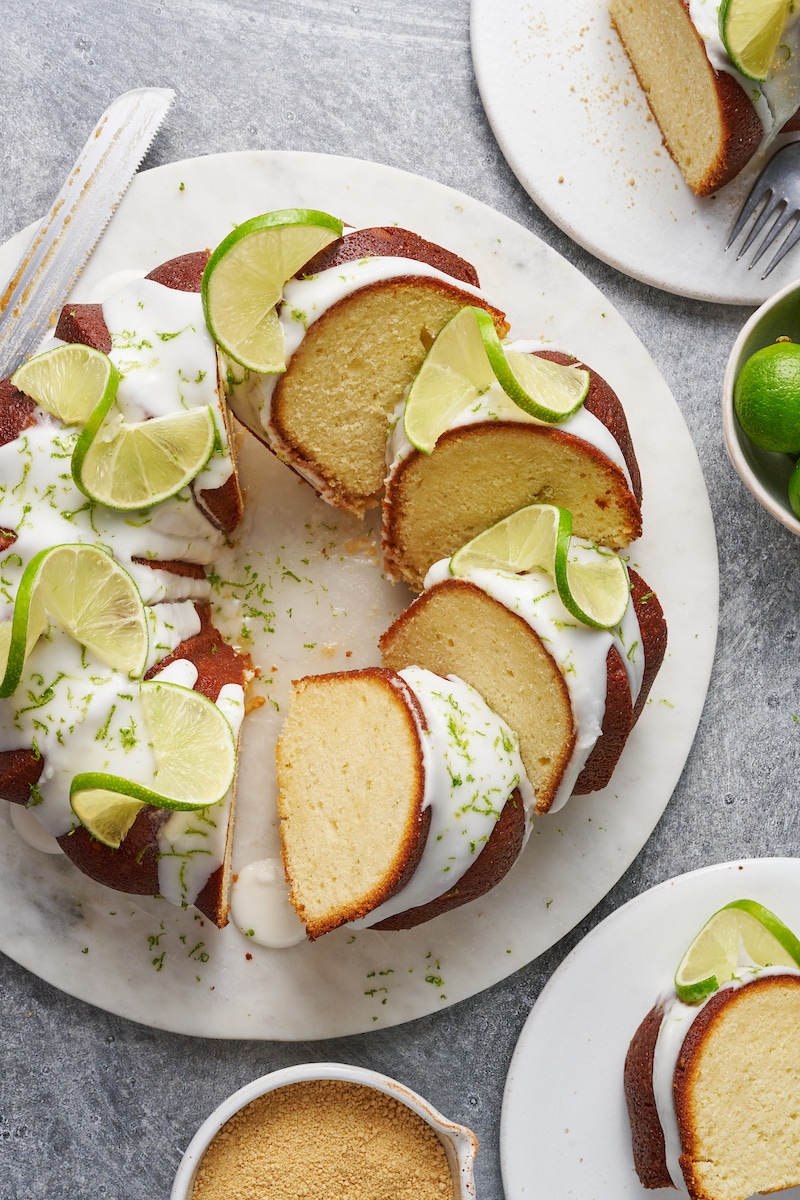 Key Lime Bundt Cake
Here's another naturally green St. Patrick's dessert day recipe! This festive cake is loaded with lime flavor and is sure to be a huge hit at any celebration.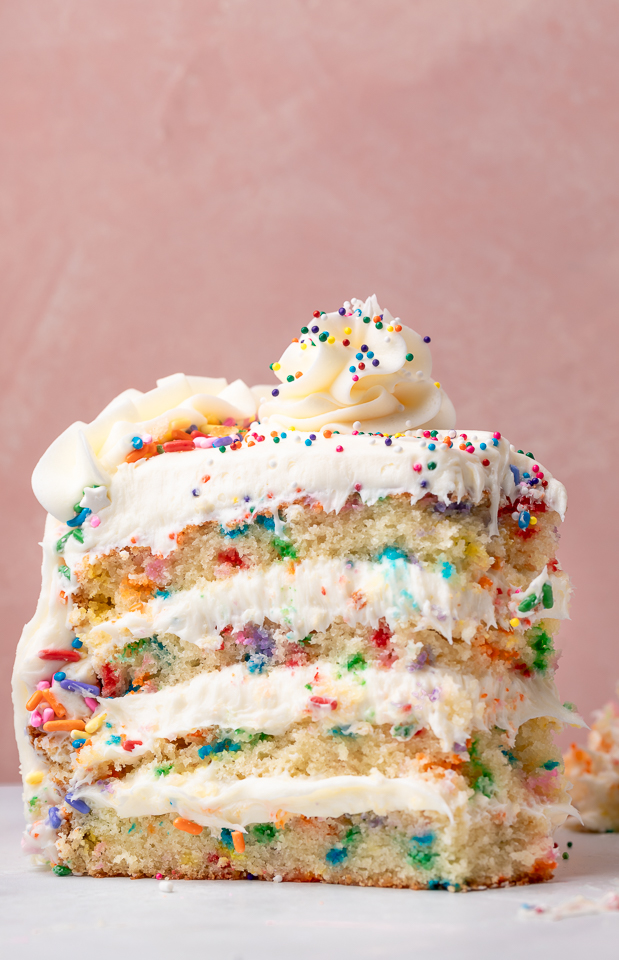 Funfetti Rainbow Cake
Next time you want to taste the rainbow, skip the lucky charms and head straight to the kitchen to bake this cake! So delicious you'll forget all about the pot of gold. Optional twist: use green sprinkles instead of rainbow ones or add a dash of green food coloring.
t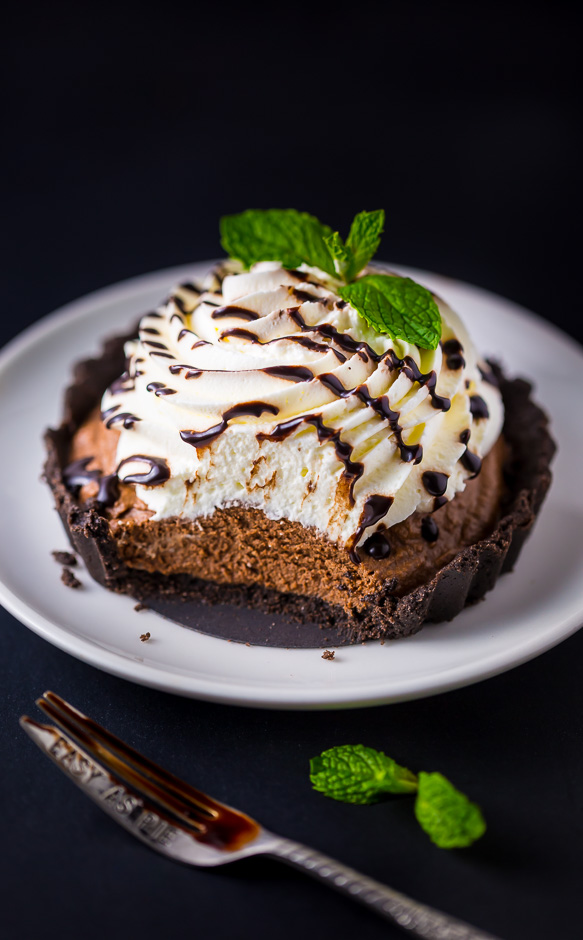 Mini Mint Chocolate Chocolate Cream Pies
Hooray for no-bake recipes that can be made in advance! These individual cream pies are packed with mint chocolate flavor and looks extra festive with fresh mint sprigs on top.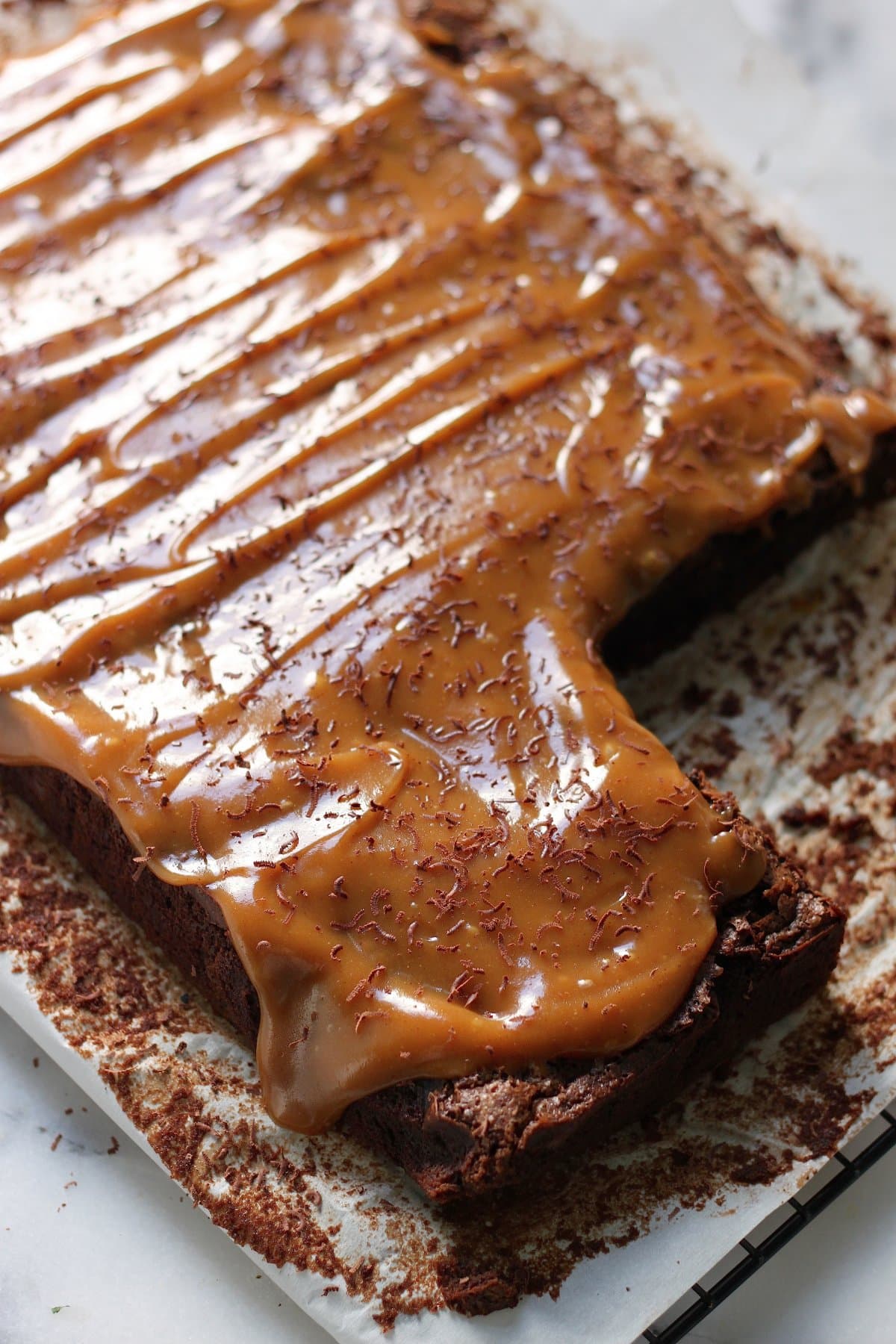 Black and Tan Brownies
Aka Guiness brownies with peanut butter ale frosting on top! This boozy festive treat is always one of the first to go at our parties.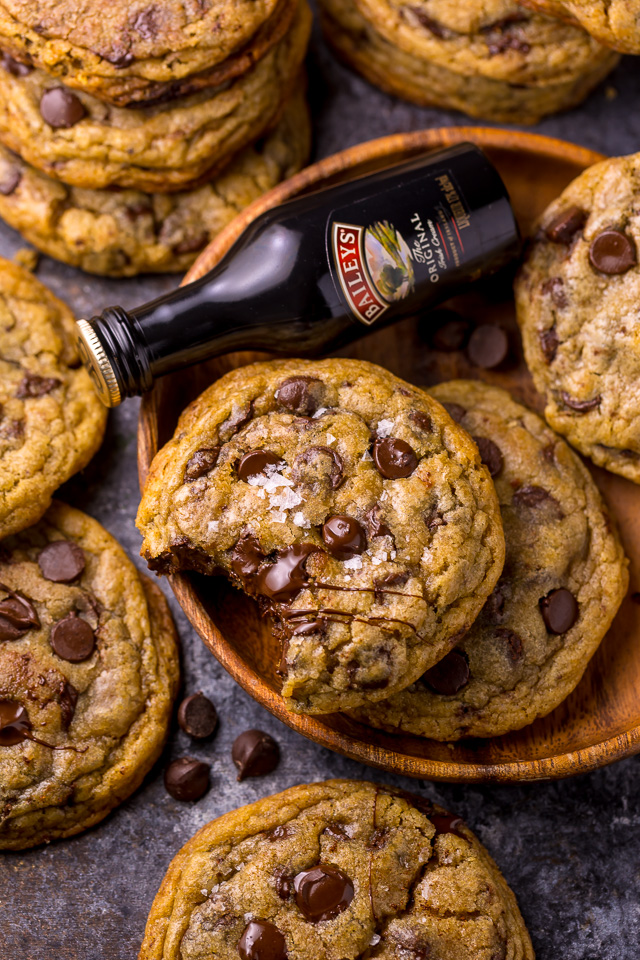 Baileys Irish Cream Chocolate Chip Cookies
These are just like your favorite chocolate chip cookies… but spiked with baileys Irish cream! This recipe is a great option if you need a make-ahead friendly St. Patrick's Day dessert. Because the cookie dough can be scoop and frozen for up to 2 months. Then just bake the cookie dough off when you're ready!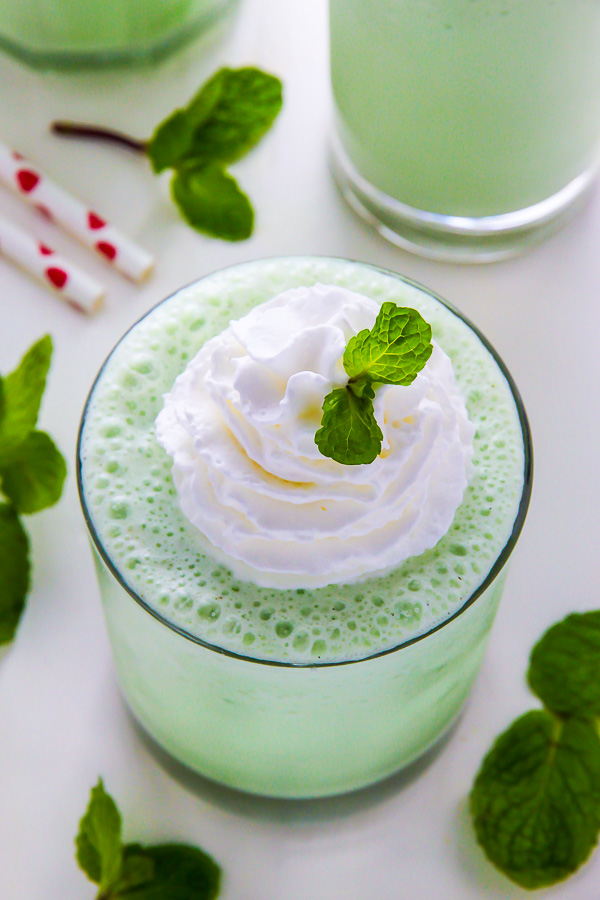 Homemade Shamrock Shake
Did you ever grab one of these seasonal milkshakes from McDonalds? I confess I grabbed many in my childhood! But these days, I make them homemade. Top with whipped cream – and add a handful of chocolate chips for a mint chocolate chip shake.
Guinness Double Chocolate Chunk Ice Cream
Beer in ice cream? It might sound crazy… but it's actually crazy delicious! Feel free to replace the chocolate chunks with chips if you prefer chocolate chip ice cream. Either way, it's sure to be a delicious treat!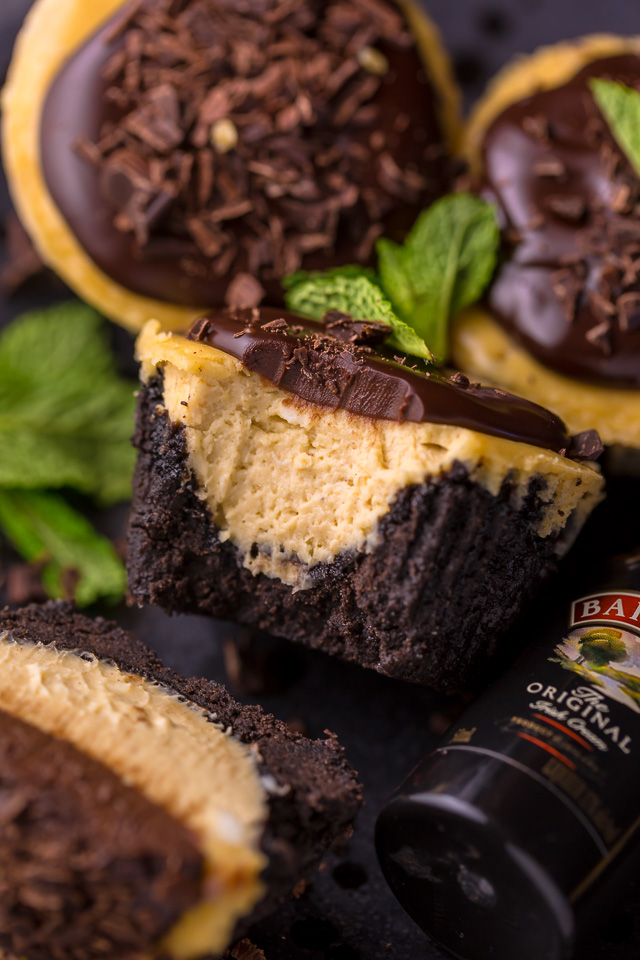 Mini Baileys Irish Cream Cheesecakes
How cute are these tiny baileys-spiked cheesecakes? But don't let their tiny size fool you; these little cheesecakes pack a ton of Irish cream flavor in every bite. Top with a sprig of fresh mint for an extra pop of green color.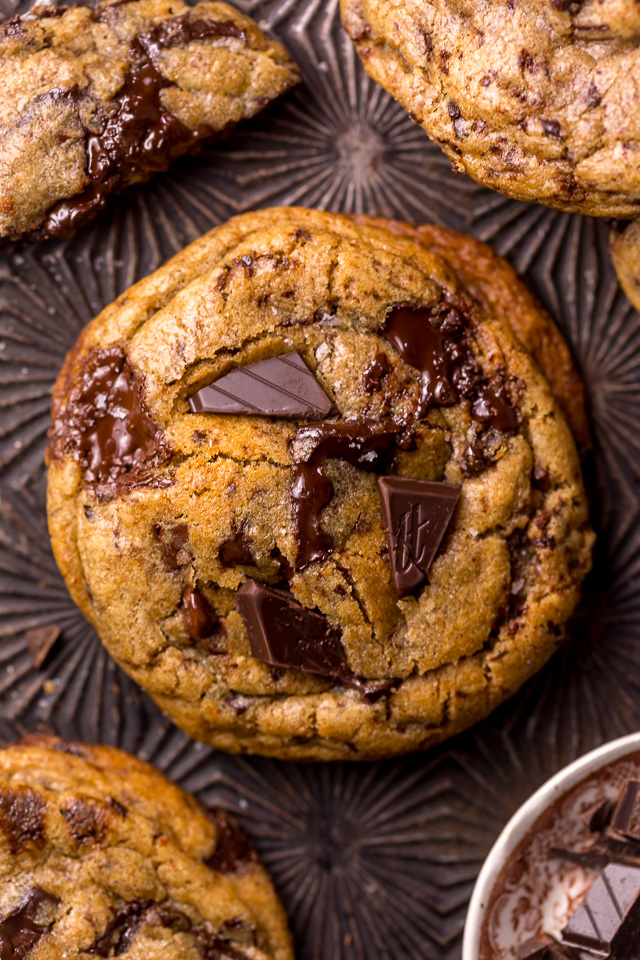 Whiskey Chocolate Chunk Cookies
Whiskey in cookies? Only on St. Patrick's Day! I suggest using an Irish whiskey… for obvious reasons.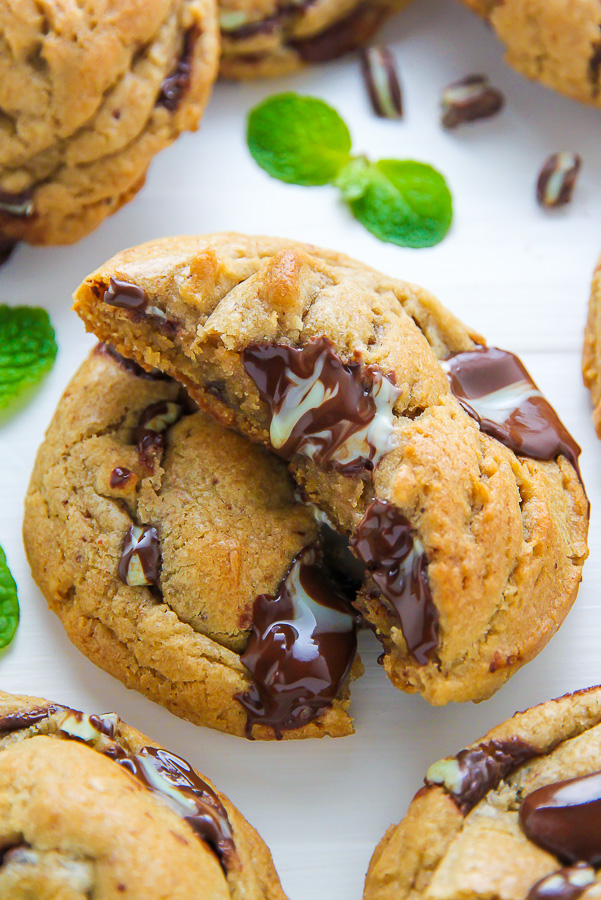 Mint Chocolate Chunk Cookies
If you adore the perky combination of mint and chocolate, these thick and chewy are for you. The peppermint extract adds tons of flavor and the gooey green mint chocolate adds a great pop of green color.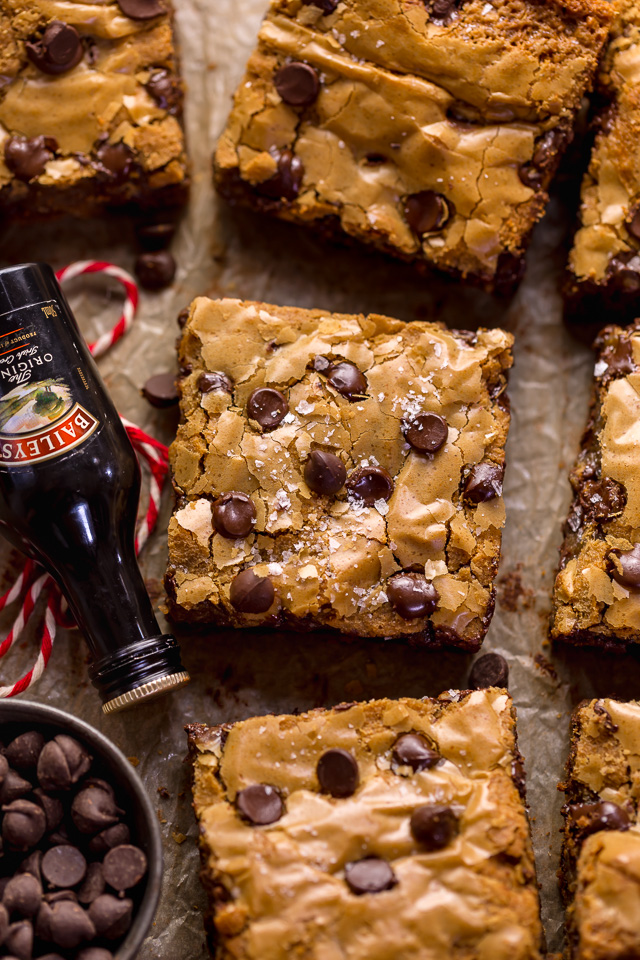 Baileys Irish Cream Cookie Bars
If you need a star St. Paddy's day bake-sale recipe, these cookie bars are here for you! They travel great and despite their humble appearance, pack a ton of Irish cream flavor.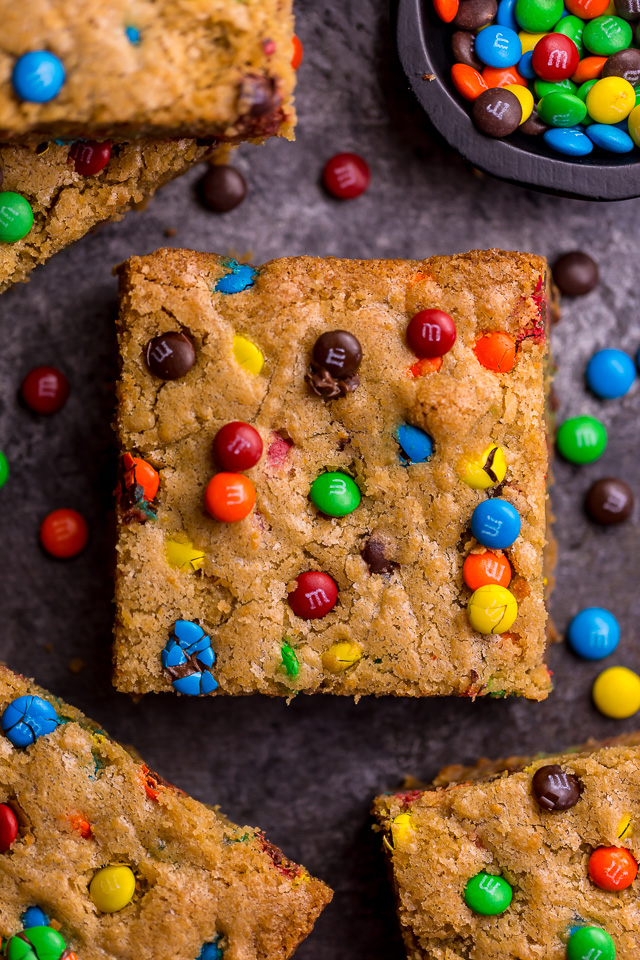 M&M Cookie Bars
Here's another fun rainbow-inspired treat! These chewy cookie bars are perfect for sharing with the kiddos. Just be sure to press extra rainbow M&Ms on top for an extra festive feel.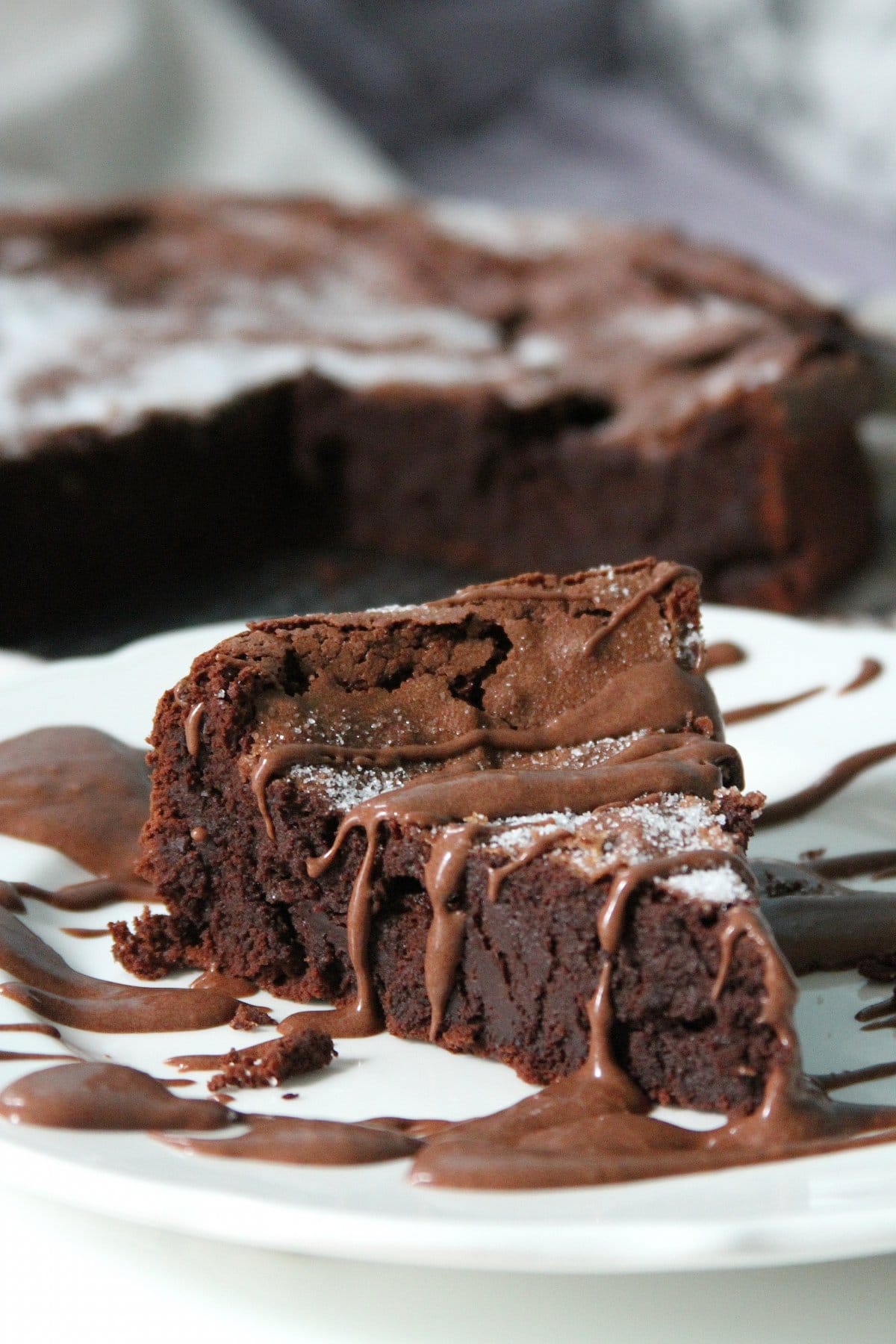 Flourless Chocolate Cake with Whiskey Pudding Sauce
The cake is delicious… but the chocolate pudding sauce is to-die-for! A must bake for the whiskey lovers in your life.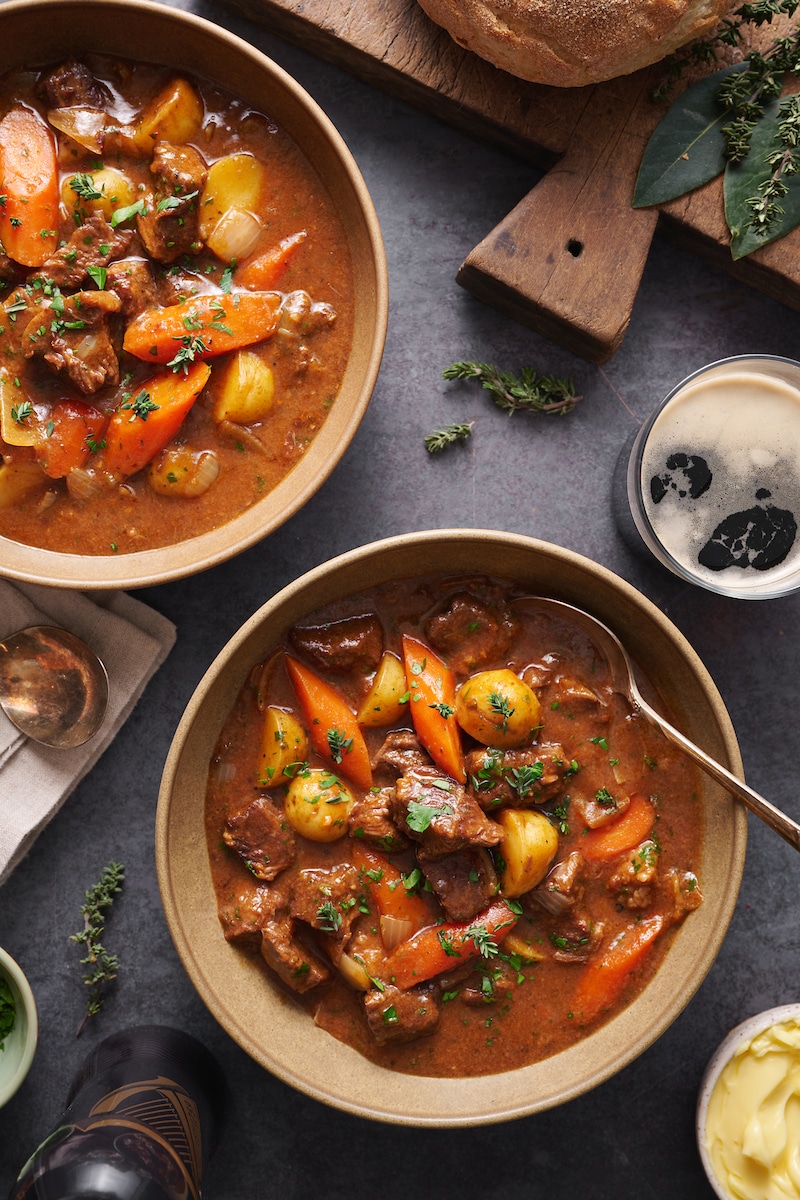 More St. Paddy's Day Recipes: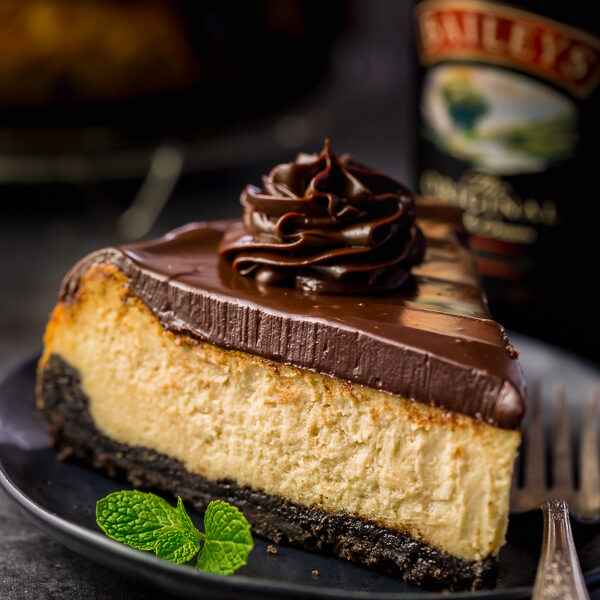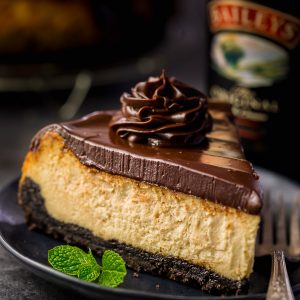 Baileys Irish Cream Cheesecake
Love Baileys Irish Cream Liqueur? Crazy for cheesecake? Well then you have to try this Baileys Irish Cream Cheesecake! Featuring a chocolate cookie crust, creamy Baileys Irish Cream Cheesecake filling, and a thick layer of chocolate ganache. It's out of this world flavorful! And it's the perfect St. Patrick's Day dessert!
Ingredients
For the Chocolate Cookie Crust:
(1) regular full-size package Oreo cookies, crushed into fine crumbs (36 sandwich cookies in total)
8 tablespoons (4 ounces) unsalted butter, melted
For the Baileys Irish Cream Cheesecake Filling:
3 packages (24 ounces total) full-fat cream cheese, very soft
1 cup full-fat sour cream, at room temperature
1 cup granulated sugar
3 large eggs + 2 egg yolks, at room temperature
1 teaspoon espresso powder
1/2 cup Baileys Irish Cream Liqueur
For the Baileys Irish Cream Chocolate Ganache:
12 ounces semi-sweet chocolate, finely chopped
3/4 cup heavy cream
1/4 cup Baileys Irish Cream Liqueur
Instructions
For the Chocolate Cookie Crust:
Preheat oven to 350 degrees (F). Wrap the bottom and sides of a 9" spingform pan in heavy duty aluminum foil. Lightly spray a 9" springform pan with non-stick spray.

In a large bowl combine the crushed cookie crumbs and melted butter, mix well to combine.

Press the mixture into the bottom - and slightly up the sides - of the prepared pan.

Bake the crust in preheated oven for 10 minutes. Remove the crust from the oven and set aside on a cooling rack until needed.

Reduce the oven temperature to 325 degrees (F).
For the Baileys Irish Cream Cheesecake Filling:
In the body of a high power blender, food processor, stand mixer fitted with the whisk attachment, or in a large bowl using a hand held mixer, beat the softened cream cheese and sour cream until completely smooth.

Add in the sugar and beat until smooth, scraping down the sides and bottom of bowl as needed. Add in the eggs and yolks and beat until smooth. Turn mixer off and fold in the espresso powder. 

Finally, fold in the Baileys Irish Cream Liqueur, mixing just until it's incorporated in the batter.

Pour filling on top of the partially baked crust, and use a spatula to smooth the top.

Place the cheesecake pan into a large, deep pan. 

Place pan in the oven and then add an inch of hot water into the pan. This is your water bath.

Bake cheesecake for 1 hour and 15 minutes. Then turn the oven off and let the cheesecake sit, undisturbed, for 40 minutes, inside the oven with the door shut. The cheesecake should be still slightly wiggly.

Remove cake from oven, run a knife very gently around the edge of the cake, and let it sit in the pan for 15 more minutes before removing. Cover the spring form pan loosely with plastic wrap and refrigerate for at least 6 hours. 
For the Baileys Irish Cream Chocolate Ganache:
Add chopped chocolate to a medium bowl and set aside.

In a small saucepan over medium-heat, bring the cream to a rolling simmer. Pour the cream on top of the chocolate pieces and set aside for 1 minute. With a whisk, begin to incorporate the melted chocolate into the cream, whisking until smooth and glossy. Whisk in the Baileys Irish Cream. 

Set aside, at room temperature, until needed.

Pour ganache over cooled cheesecake. Set aside until ganache is set, about 1 hour.

To serve, slice the cheesecake with a thin-bladed sharp knife, wiping the knife clean between each cut.

Store, loosely covered, in the refrigerator, for up to 5 days. 
Notes
For more information on how to build a water bath, please see post.