If you're looking to spread holiday cheer this year via homemade Christmas candy, this list is for you! Here are 30 Gift Worthy Christmas Candy Recipes that can easily be boxed up and given as a Christmas gift this holiday season! You can even print out the recipes and tuck them in a Christmas card for an extra treat!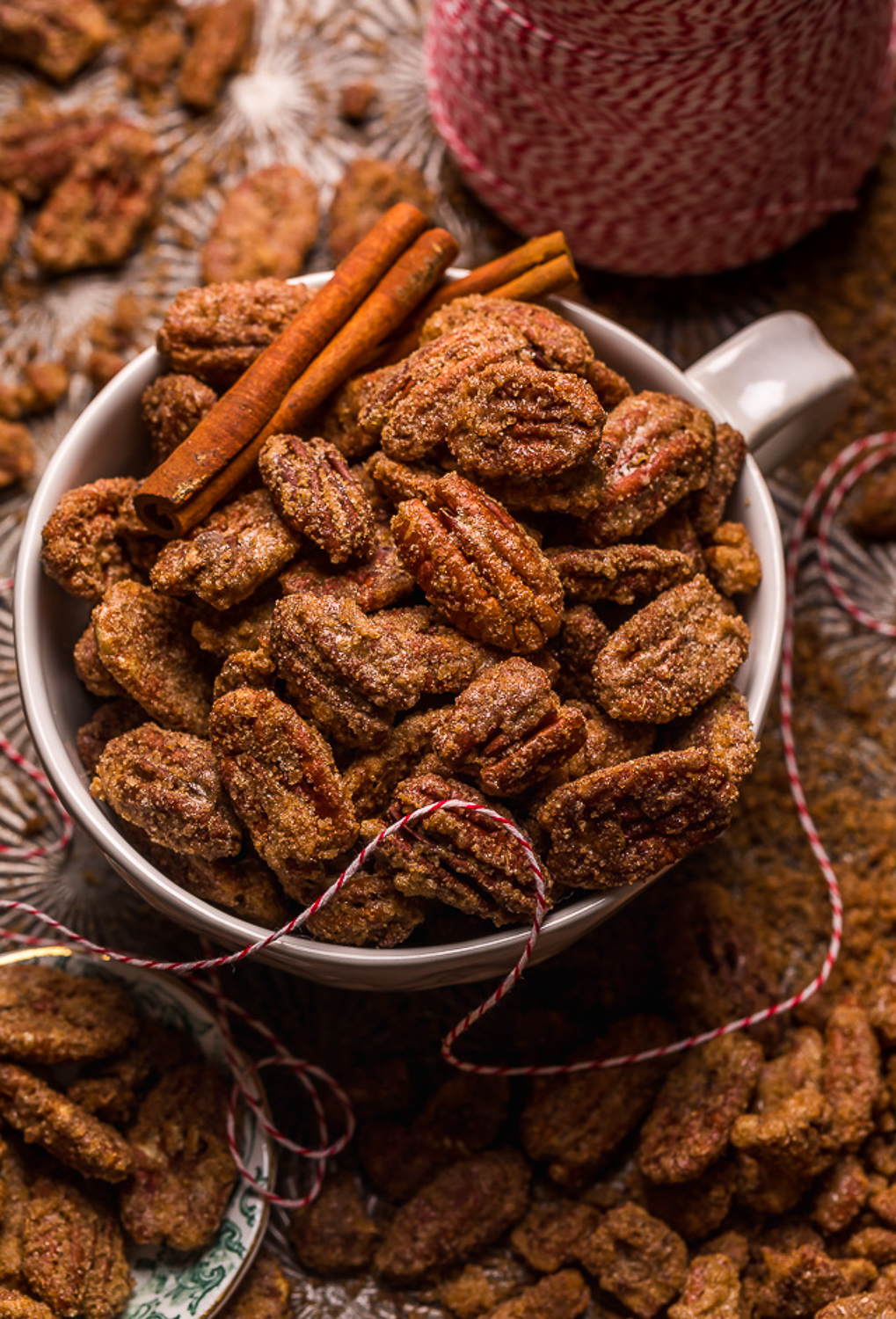 Homemade Christmas Candy Recipes
With less than one week until Christmas, I know a lot of folks are searching for that "perfect" last minute gift! My advice? Skip the store and go homemade this year! So I'm sharing all of my favorite gift worthy recipes, from chocolate barks to decadent sauces to melt-in-your-mouth chocolate candies sure to please! And the best part? Most of these recipes are super easy to whip up and don't require a candy thermometer! Perfect for gift boxes or your Christmas dessert spread!
These crunchy, richly spiced pecans are SO easy to make and serve a crowd!
Skip the candy shop and make your own peppermint patties this year! Unbelievably simple and only 5 ingredients in the whole recipe!
Need a little caffeine kick? Espresso Chocolate Truffles to the rescue!
My sister was obsessed with turtle candies growing up, but I always found them too sweet and lacking in flavor! My solution? Add dark chocolate, salty caramel, and plenty of fresh pecans. Bonus points because they actually look like little turtles!
If you're a canner, you'll love this chocolate caramel hot fudge sauce! It can be canned and stored for months. And it's insanely delicious on top of ice cream… or by the spoonful!
Oreo truffles, with a Christmas-y peppermint twist! Kids and adults go CRAZY for these!
Buttery shortbread crust + Chocolate Fudge + Gooey Caramel and Crunchy Pecans = dessert heaven!
Anyone who enjoys almond joy candy bars will go bonkers over these homemade coconut almond truffles!
A grown up treat perfect for Kahlua and coffee fans!
This sauce could easily sell for $15 dollars in a fancy specialty foods shop! But making it surprisingly affordable and so easy!
You can't go wrong with classic CREAMY chocolate fudge!
This almond and toffee bark is SO delicious and much easier thank English toffee!
Smooth, creamy, and with just the right amount of peppermint, these truffles are pure perfection!
Everyone has a peanut butter fanatic in the family, and this fudge is the perfect gift for them!
You only need 2 ingredients to make these crunchy chocolatey treats! And bonus: they're on the healthier side!
Everything you love about peppermint bark… but in fudge form!
The homemade peanut butter confections are so much better than Reese's cups! Yeah, I said it!
Loaded with festive cranberries and vibrant pistachios, this white chocolate fudge just screams CHRISTMAS!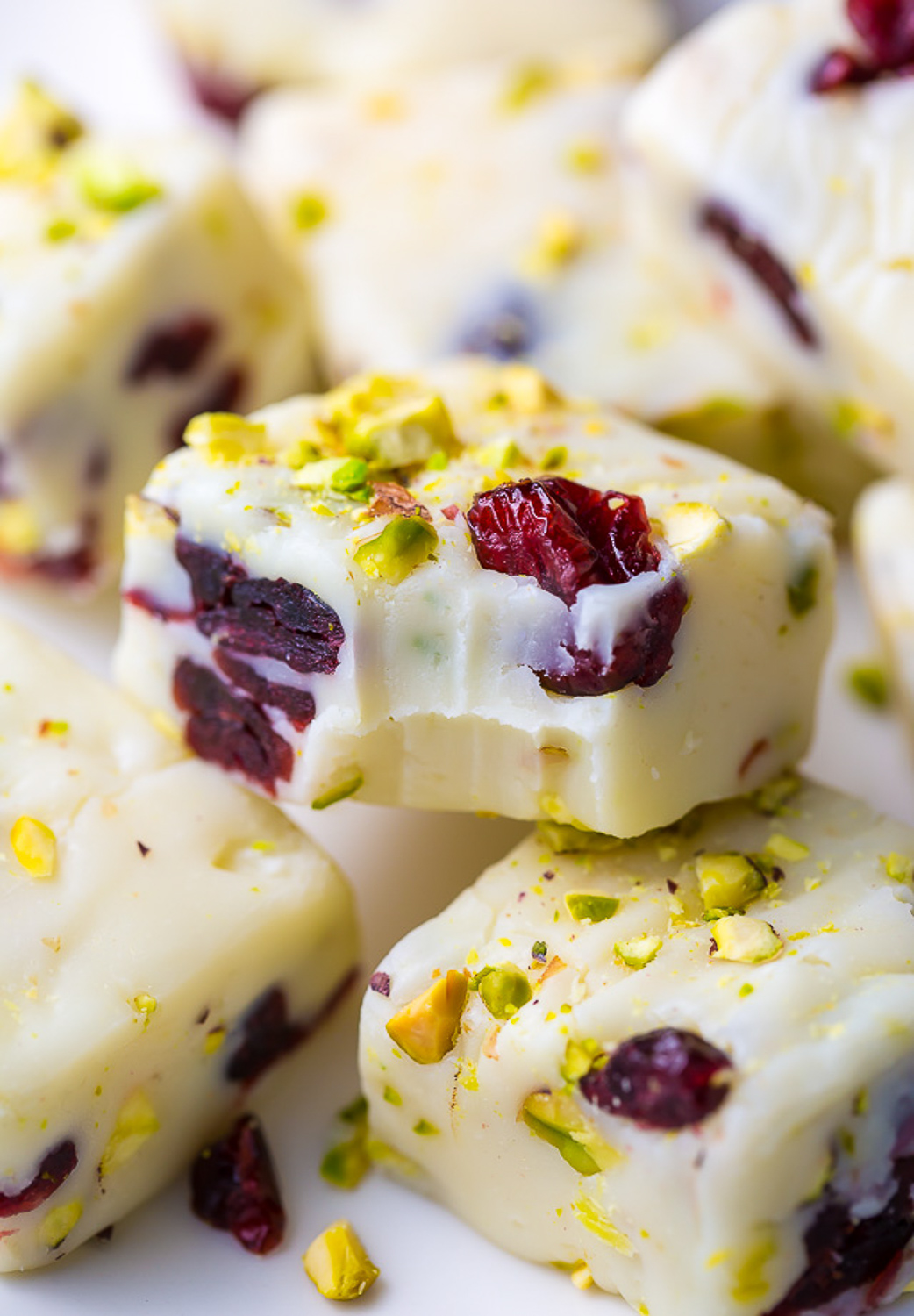 If amaretto is your favorite tipple, then this is the chocolate truffle for you! Smooth, creamy, and just enough almond amaretto flavor!
Loaded with crunchy pecans and brown butter, this fudge is insanely flavorful and has incredible texture!
Not quite "Christmas candy", but these flourless peanut butter cookies are topped with a chocolate candy kiss, so I say they count! Plus, they make an epic gift!
Another one for the Kahlua lovers in your life!
Smooth and creamy, but with a peppermint kick! The crushed candy canes on top look so festive!
Loaded with crunchy nuts and chewy marshmallows, this is not your average chocolate fudge!
Why gift plain old chocolate bark when you can give Oreo peppermint bark instead?!
This is another "not quite candy" recipe I decided to include because these cookies are so festive and look incredible in a gift box!
These crunchy treats are delicious dunked in coffee and last for DAYS!
Cut these in tiny squares and they'll serve a crowd! Incredibly rich and always a slam dunk!
These little gingerbread cuties are sure to light up anyones face! Crunchy, flavorful, and so darn adorable!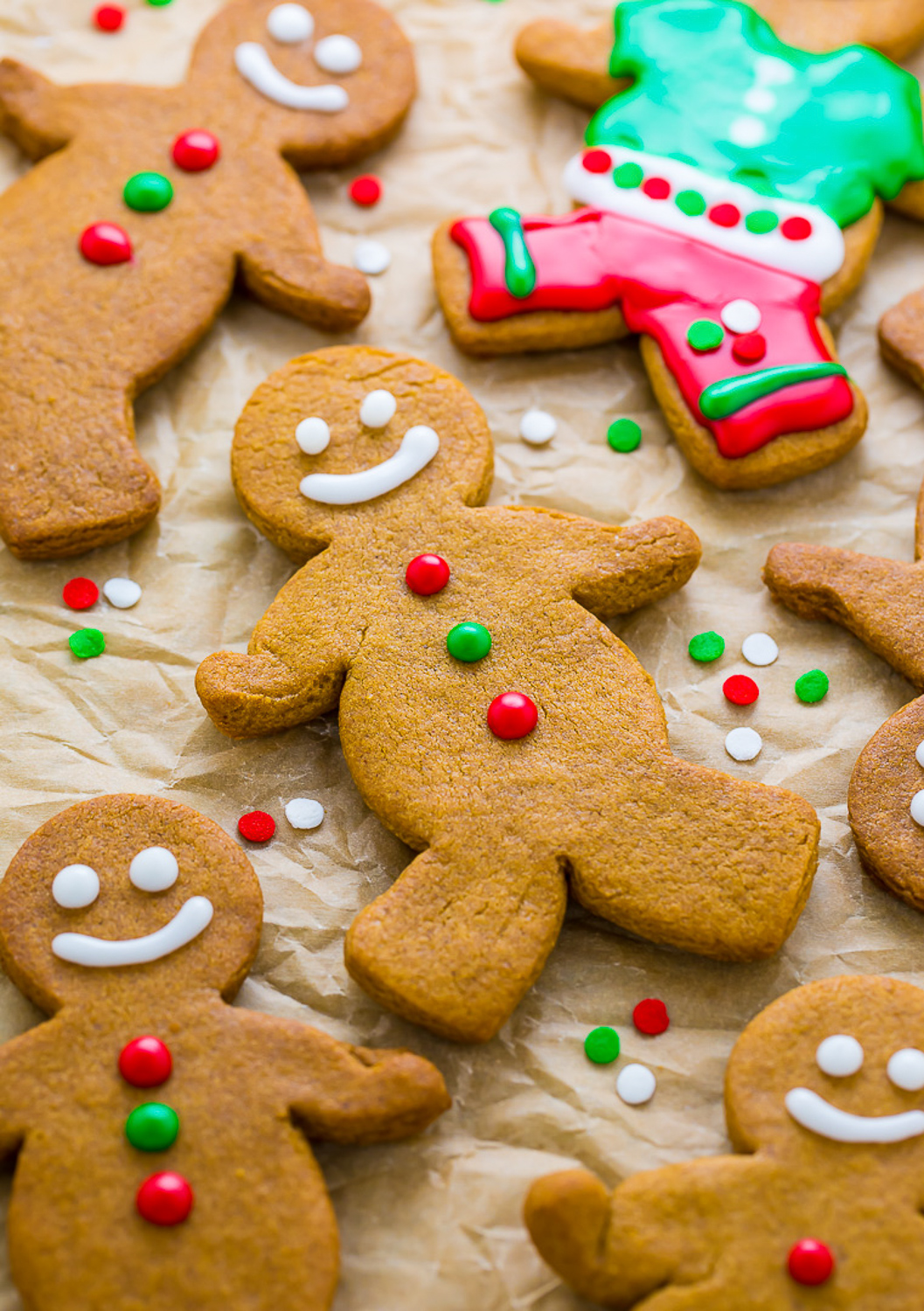 Make them Your Own
Unlike a lot of my recipes, many of these are adaptable! So if you would rather dip your truffles in milk chocolate than dark, or skip the sea salt, go for it! Not a fan of Kahlua? Use rum instead and boom: rum ball truffles! I think you get the point. Just remember to use quality chocolate, not chocolate chips. Why? Chocolate chips cause clump melted chocolate that can be very difficult to work with.
If you want to really enhance your homemade gift, I suggest creating a mini recipe box to go along with your homemade treats! This can be as simple as printing out the recipes, handwriting them on index cards, or simply shooting the recipes over to their email addresses.
More Articles Like This: