If you've been looking for the best vegan chocolate chip cookie recipe, your search is over! We've tested this recipe 10 times and every batch turned out great! Finally, a vegan chocolate cookie recipe that really works!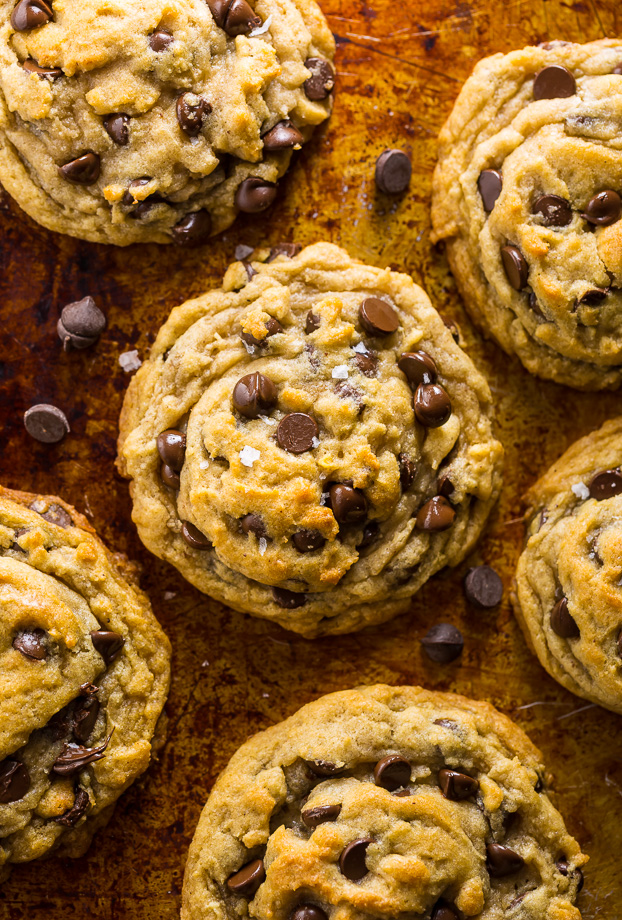 Soft and Chewy Vegan Chocolate Chip Cookies
Like most people, I LOVE cookies! They're one of my favorite things to bake, eat, and gift! There's nothing better than seeing the look on someone's face when you give them a fresh batch of homemade chocolate chip cookies. Warm, sweet, and so gooey… what's not to love?
More than a few of my friends live vegan lifestyles, so I've been feeling inspired to create a delicious recipe for soft and chewy vegan chocolate chip cookies! I wanted the recipe to taste just like my classic everyday chocolate chip cookies, but be made with cruelty-free ingredients everyone can enjoy.
Check out the video for these Vegan Chocolate Chip Cookies in the video library above ↑
And guess what? After exactly 7 recipes fails, I did it!!! And it was worth the work, you guys. Because these are the most wonderful vegan chocolate chip cookies ever. REALLY! The best part of this recipe is that these cookies taste so much like traditional chocolate chip cookies no one knows they're vegan. In fact many of my friends have told me these are the best cookies I've ever baked. And I bake a TON of cookies.
…