This is the BEST white cake recipe you'll ever bake! Each slice is moist, fluffy, and so delicious. This tender snow-white cake is made completely from scratch and with simple ingredients!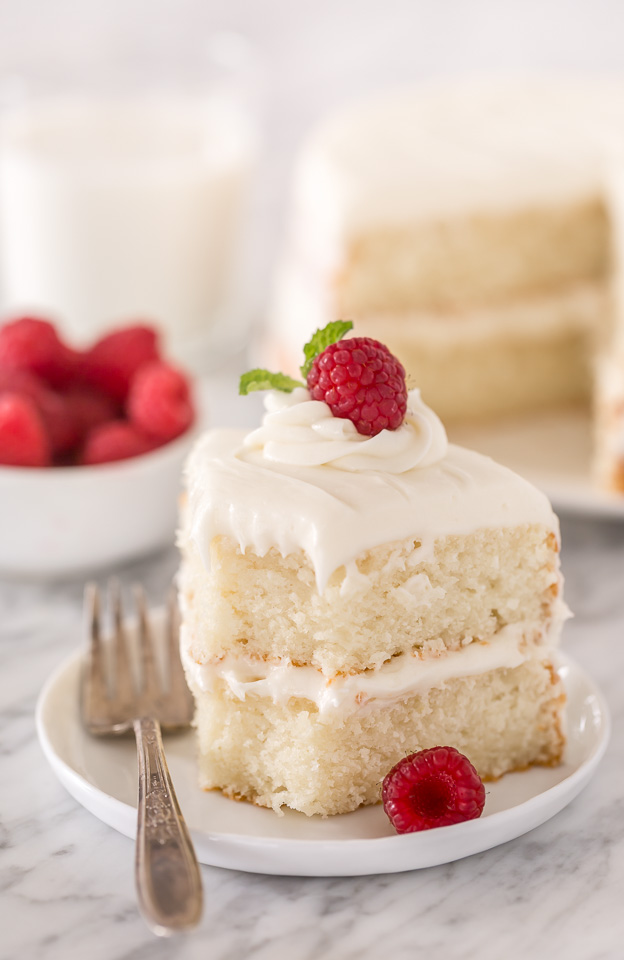 Bakery-style White Layer Cake
Here at baker by nature, we LOVE cake! And we can prove it! Because if you search for cake on the site, you'll find over 300 options… with close to half of them being some variety of chocolate cake. Is my bias showing???
I think it is. Fine… I know it is. So while I'll always be #teamchocolate, I think it's about time we start showing some other flavors a little love. So this week we're adding 3 brand new cake recipes to the blog! Starting with today's brand new recipe for Classic White Cake.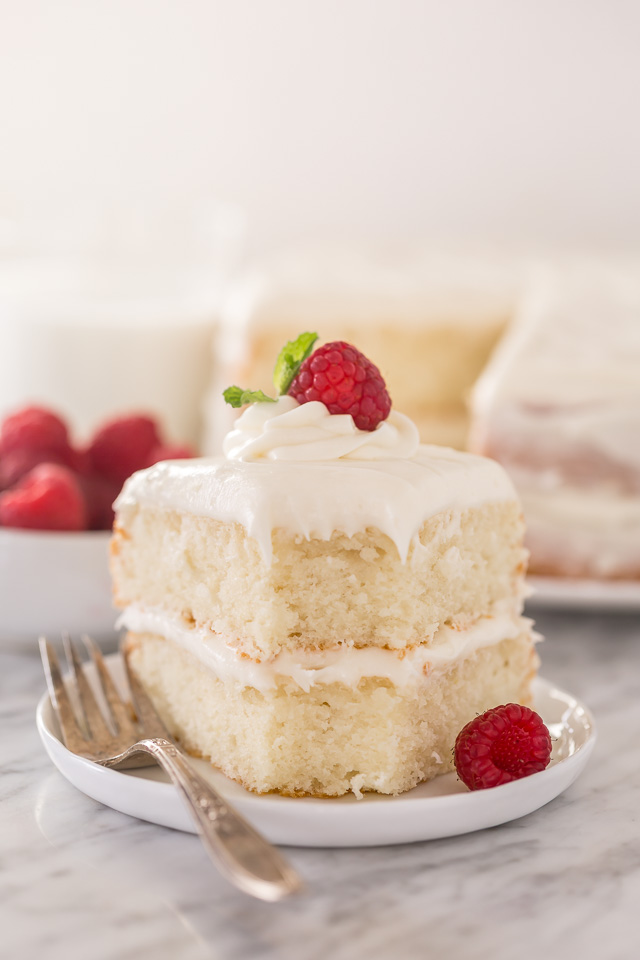 …