Care to join me as we dive into this CHEESY Baked Rigatoni with Beef?! It's SO easy and loaded with flavor! And it's the perfect recipe to whip up when you're having company, because it seriously serves a crowd!!!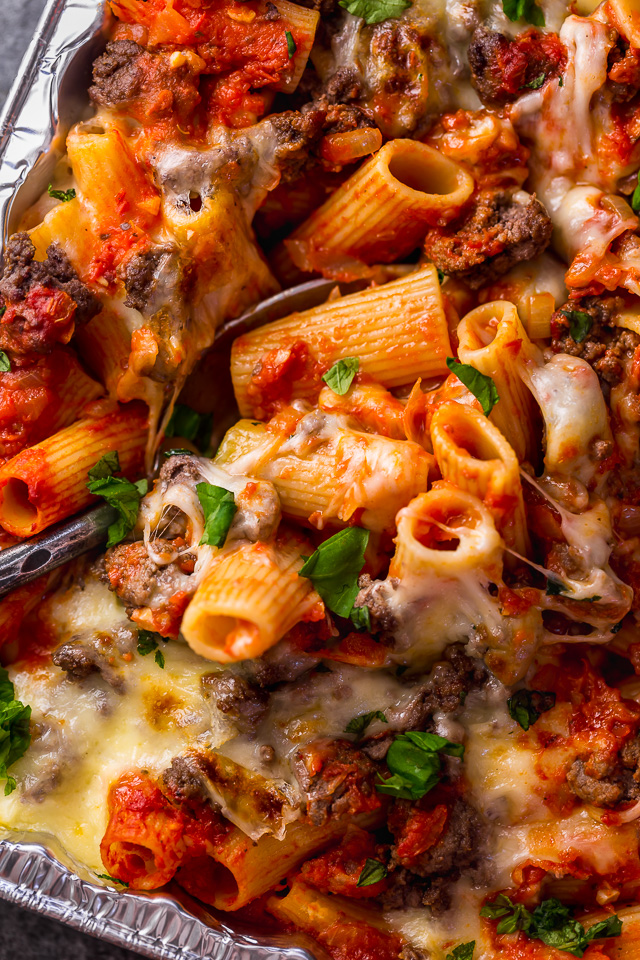 Baked Rigatoni
Winter is in full force here in the Hudson Valley! Yesterday we had heavy snow, insane wind, and a low of 9 degrees! So you can bet your bottom dollar we're staying in doors and enjoying lots of comfort food!
And by comfort food, I most definitely mean this warm and saucy tray of baked pasta with meat sauce! Topped with gooey bubbling cheese and plenty of ground beef… it warms the belly and the soul!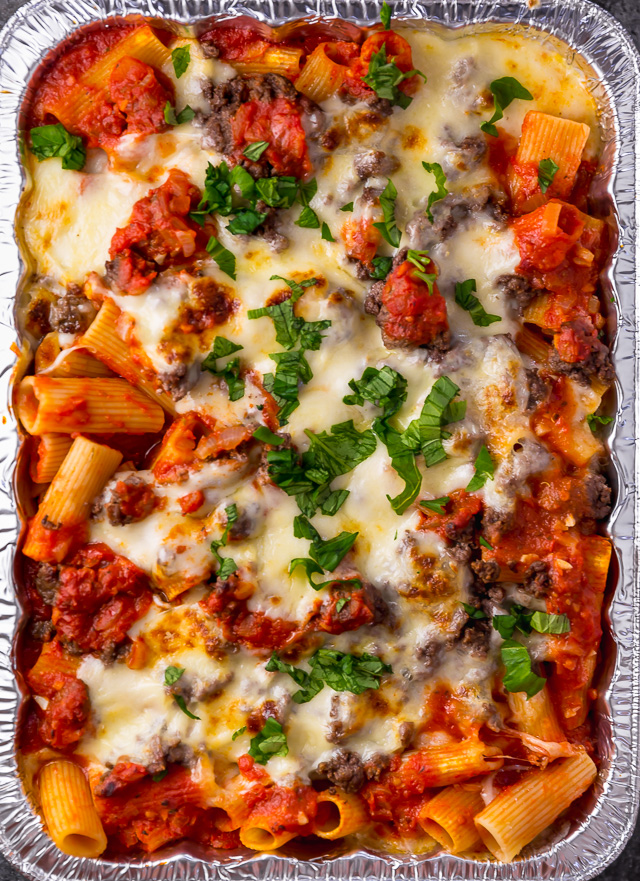 …