37 Healthier Recipes to Try in 2017 – and they're all DELICIOUS!!!
Is it just me… or is January a tough month? Between the post-holiday blues, ambitious New Year's resolutions, and the back-to-work hustle… it's hard to not feel it. So I've taken it upon myself to help! With food, of course.
I've rounded up 37 healthier recipes below. Some are sweet; some are savory; ALL are incredibly tasty. These are my go-to real life recipes. These are the recipes I find myself making over and over again!
Let me know which ones you've already tried, and which ones you're going to try next!
Extra Crispy Sweet Potato Wedges
Believe it or not, this was the most popular recipe on my blog in 2017! And with good reason. These wedges are thick, crispy, and go great with burgers, sandwiches, salads, and beyond.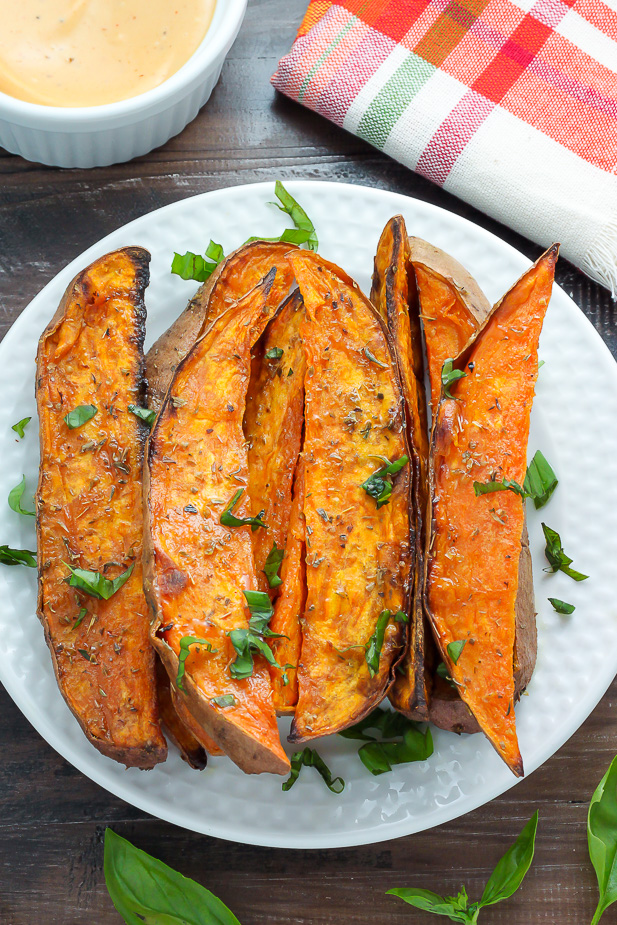 Healthy Double Chocolate Banana Muffins
I mean… who wouldn't want to bite into THAT?!? ↓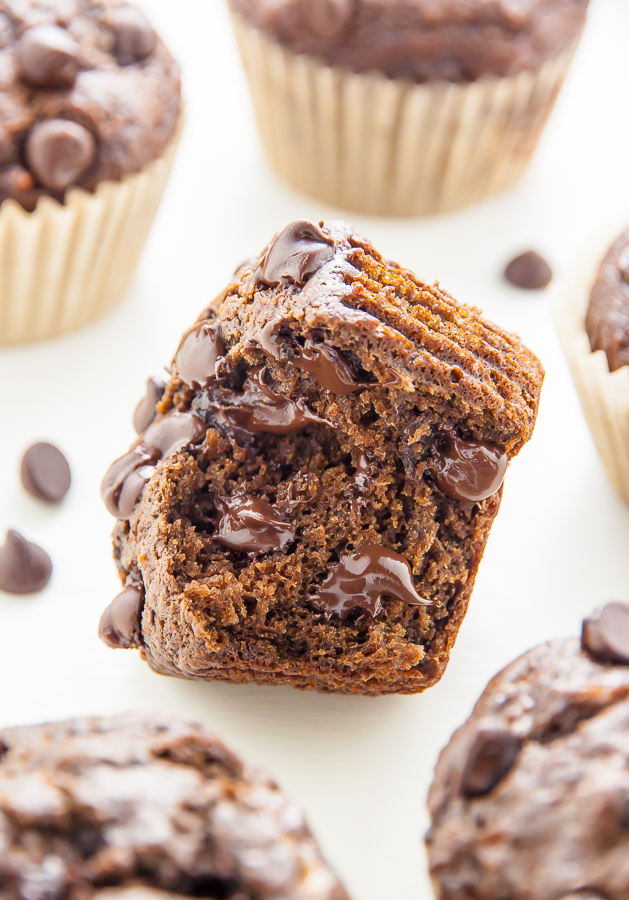 Blackberry cobbler in smoothie form?! Um, yes please!!!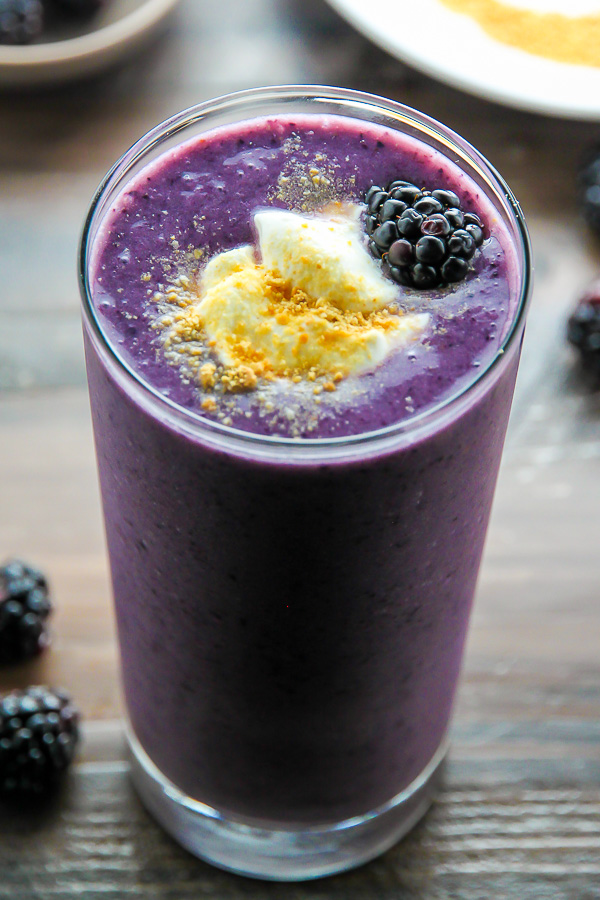 Broccoli and Cheddar Twice-Baked Potatoes
A personal favorite! These potatoes are creamy, crispy, and loaded with broccoli and cheese. No one will mind eating their greens when this recipe is involved 😉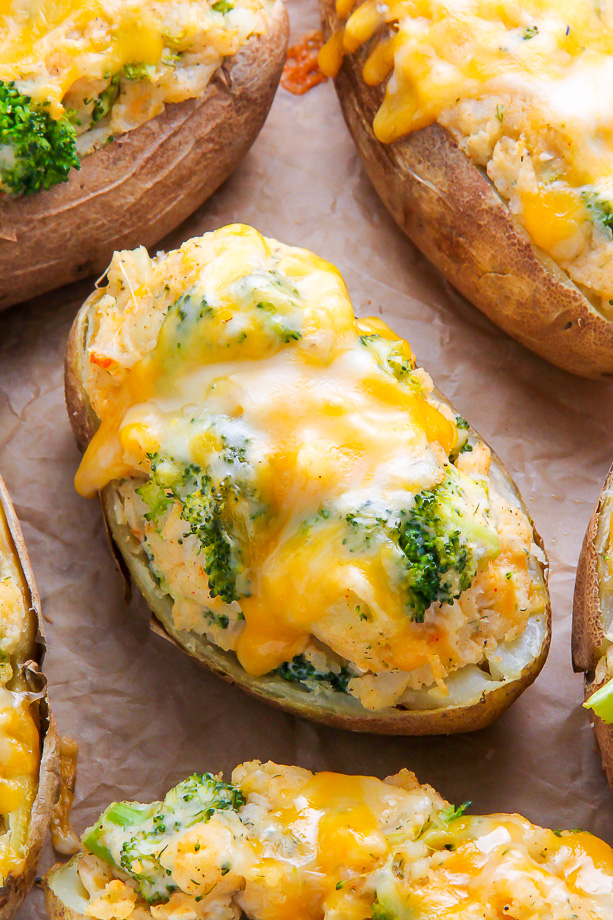 Veggie Fajita Quinoa Casserole
Eating vegetarian is easy with this hearty and flavorful casserole! If you're looking to "meat" it up a little, try adding shredded chicken or ground beef. But it really is amazing "as is".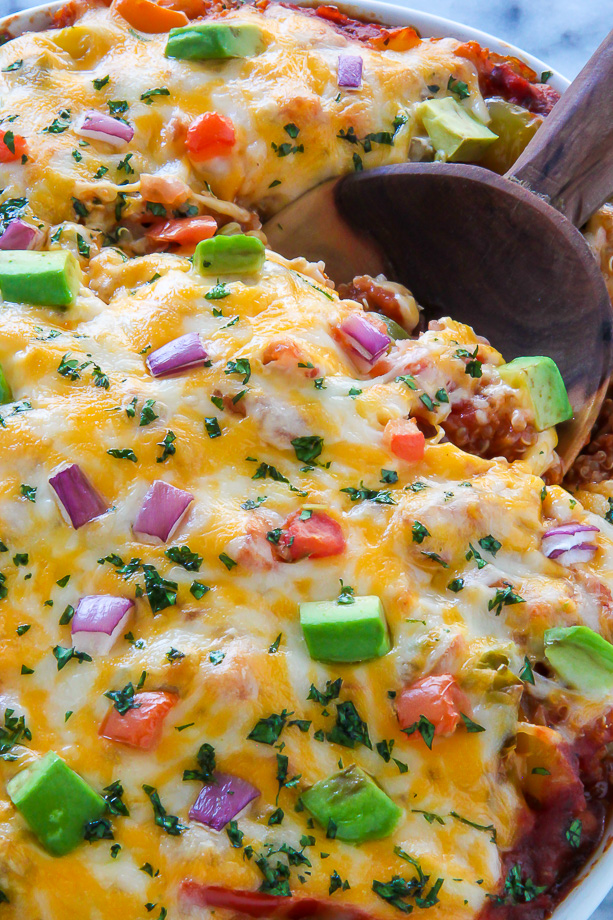 Banana Bread Breakfast Cookies
You can eat cookies for breakfast GUILT FREE with this recipe. For real!!!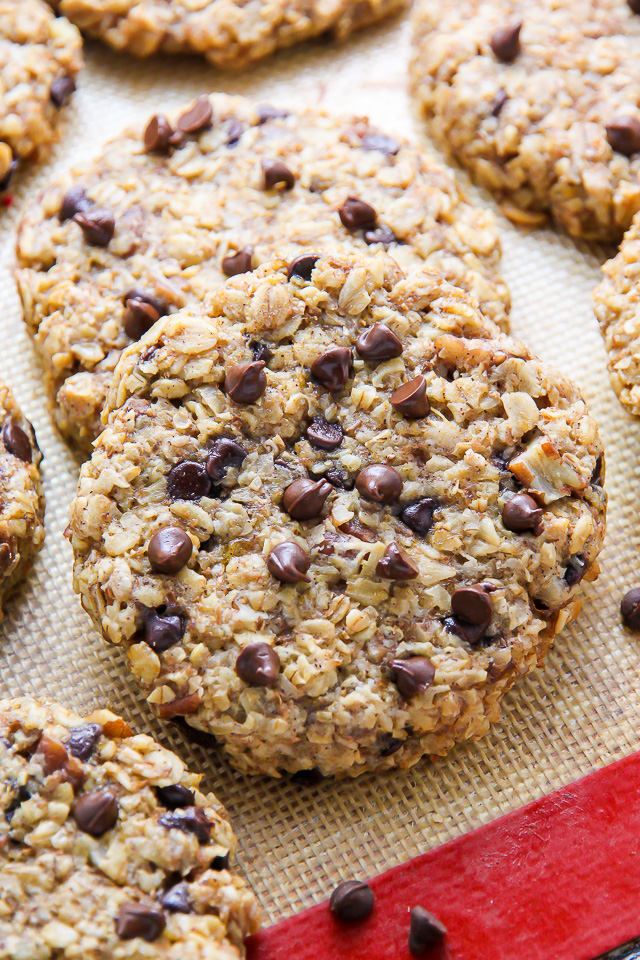 Scallops are pricey, but this recipe is worth the splurge 😉 One of my boyfriends favorite meals.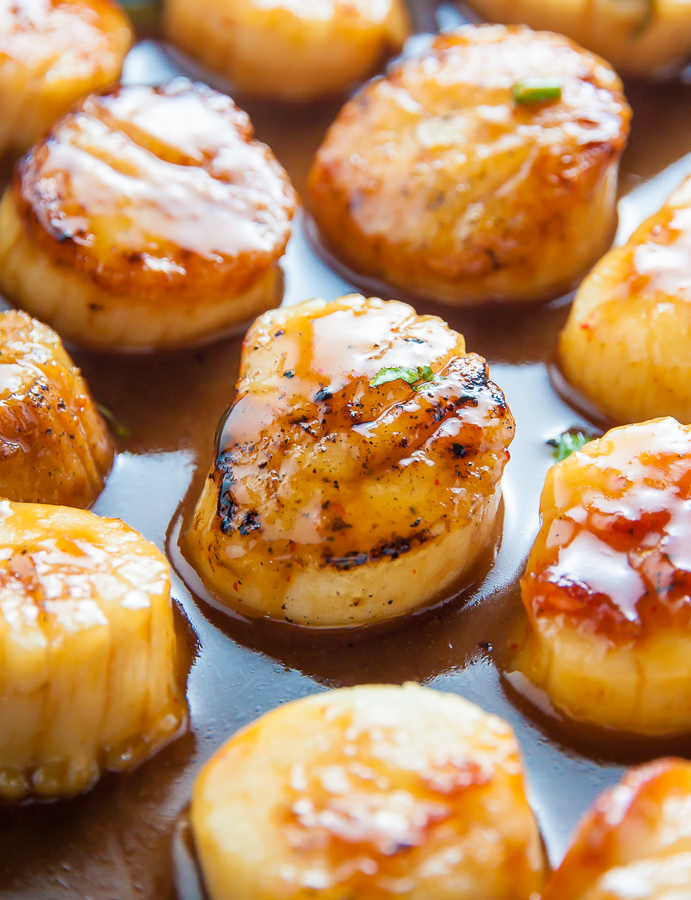 My Favorite Morning Glory Muffins
I love these extra moist muffins… and so do you!!! So many of you have made these and left rave reviews – LOVE IT.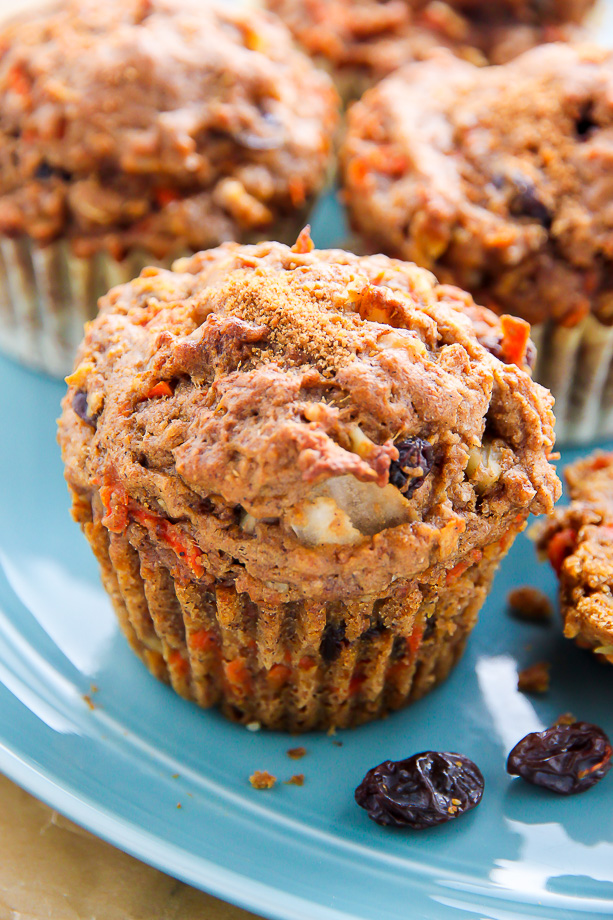 Avocado Toast and Homemade Green Juice
↑ Also known as my everyday breakfast! It's the perfect morning pick-me-up 😉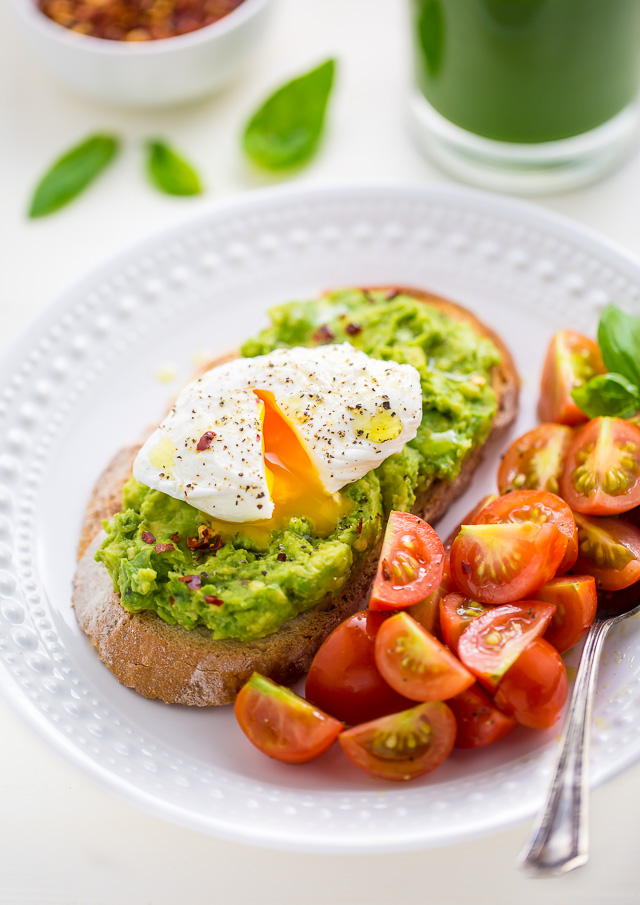 Crustless Quiche with Spinach, Sausage, and Sundried Tomatoes
I make this whenever we have overnight guests!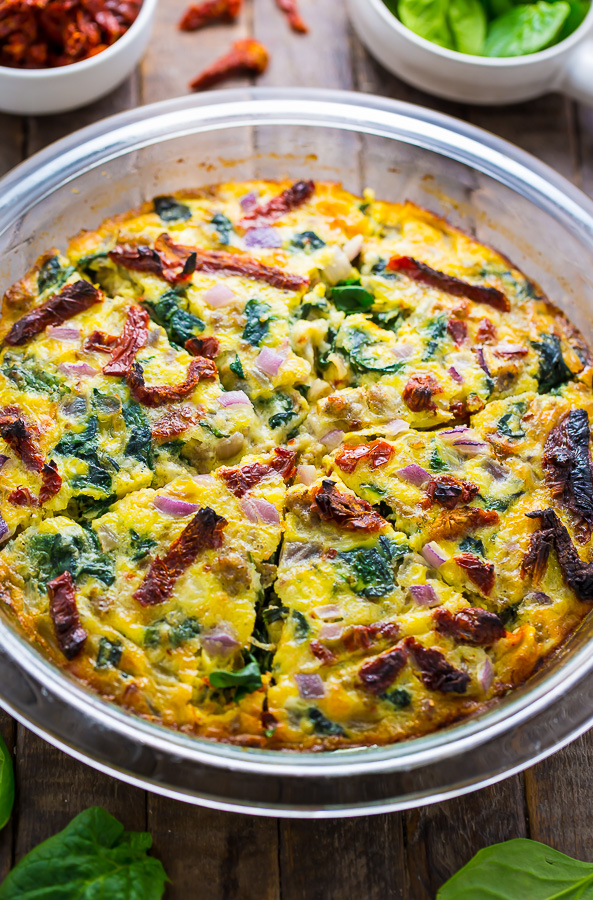 Healthier Flourless Fudge Brownies
These are heavenly! You'll have a hard time believing they're lightened up.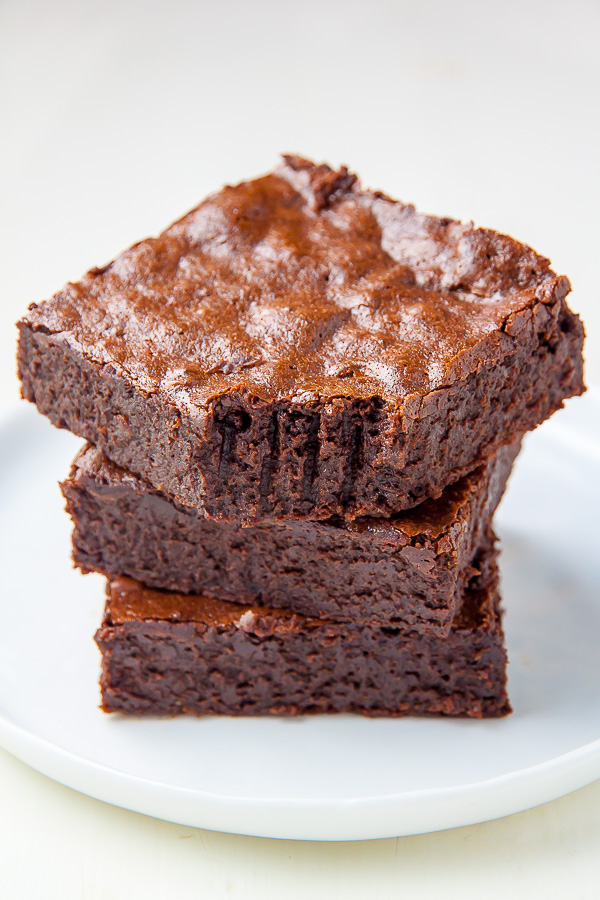 Pan-Seared Cod in White Wine Tomato Basil Sauce
MY FAVORITE MEAL. EVER.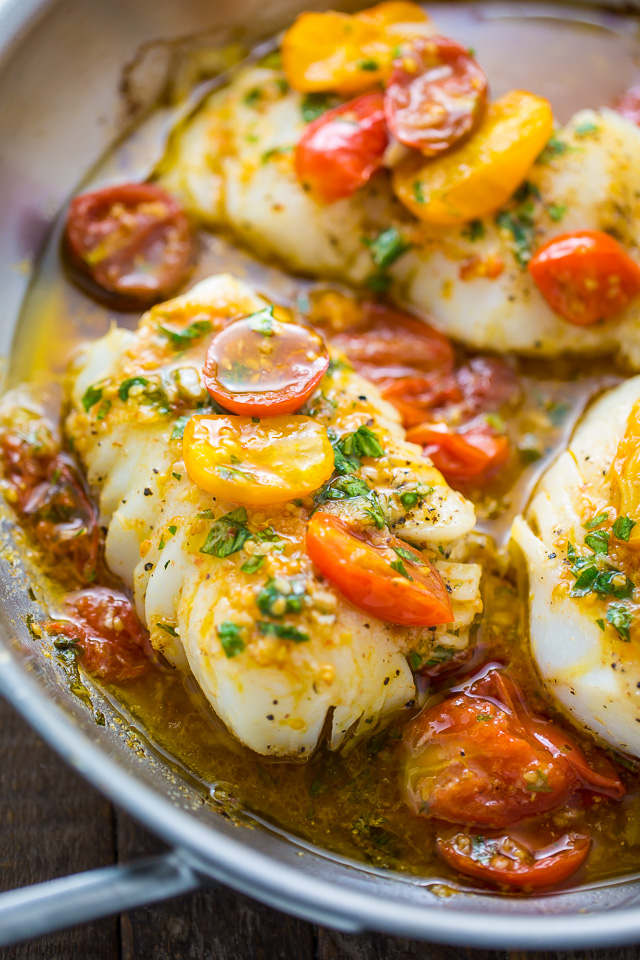 Healthy Raspberry Chocolate Chip Banana Bread
This vibrant loaf never lasts long in my house!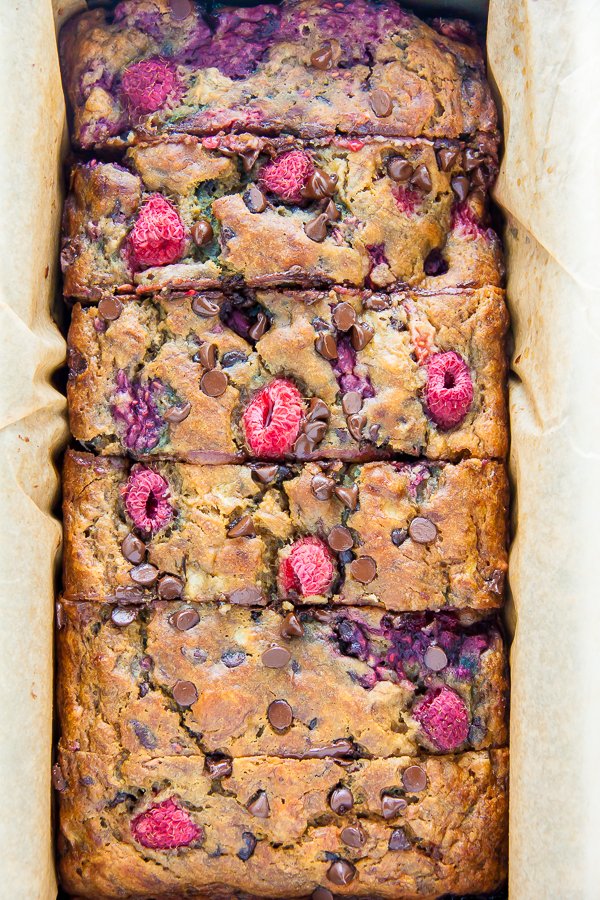 Flu Fighter Chicken Noodle Soup
AKA the only chicken noodle soup recipe you'll ever want to make! It's SO darn good.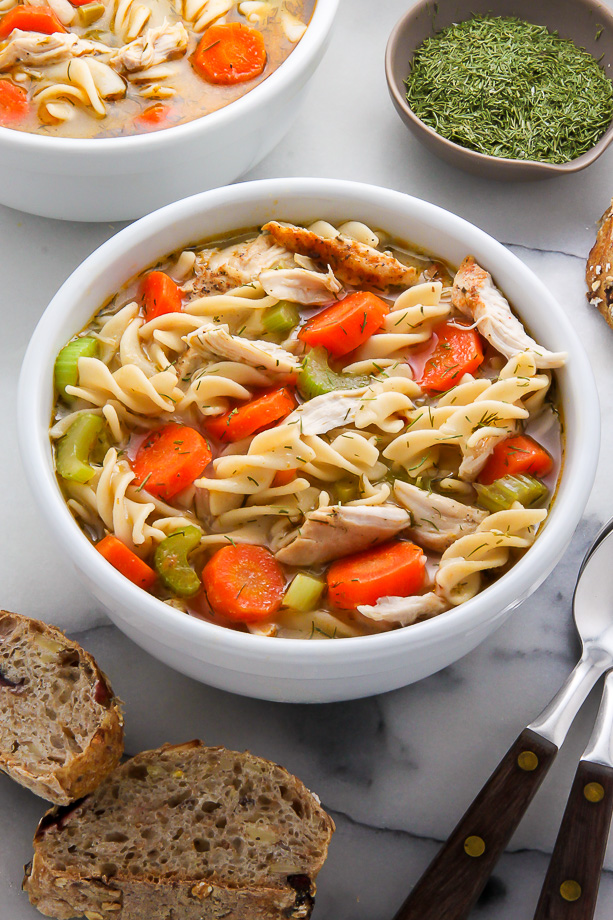 Extra Crispy Potato and Herb Potato Wedges
Don't you just want to dunk that in ketchup?!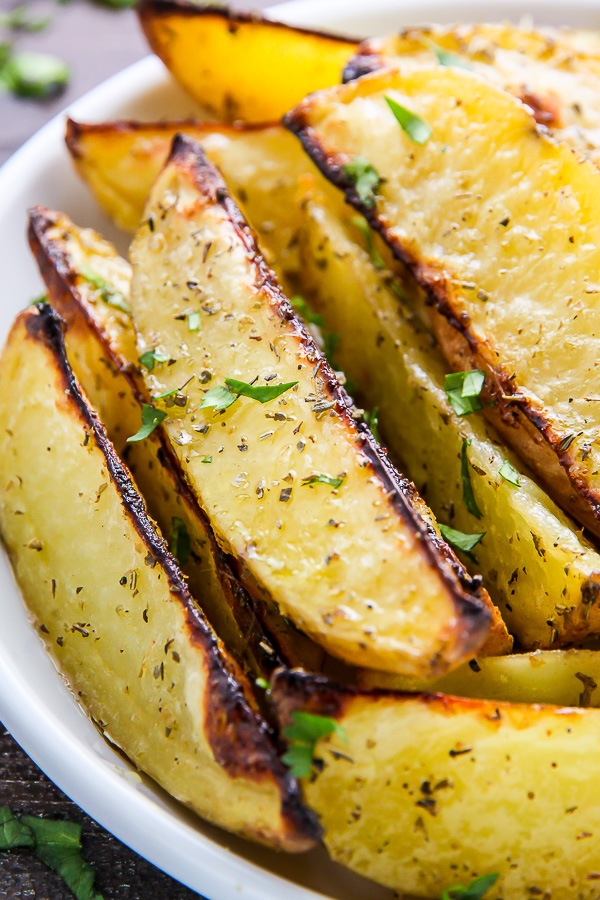 Healthy Banana Cream Pie Smoothie
I make this at least once a week! It's light, creamy, and so refreshing. Plus… it tastes like PIE.
Lightened Up Chicken Parmesan Lasagna
So many layers of deliciousness ↓ Bonus: this recipe freezes great!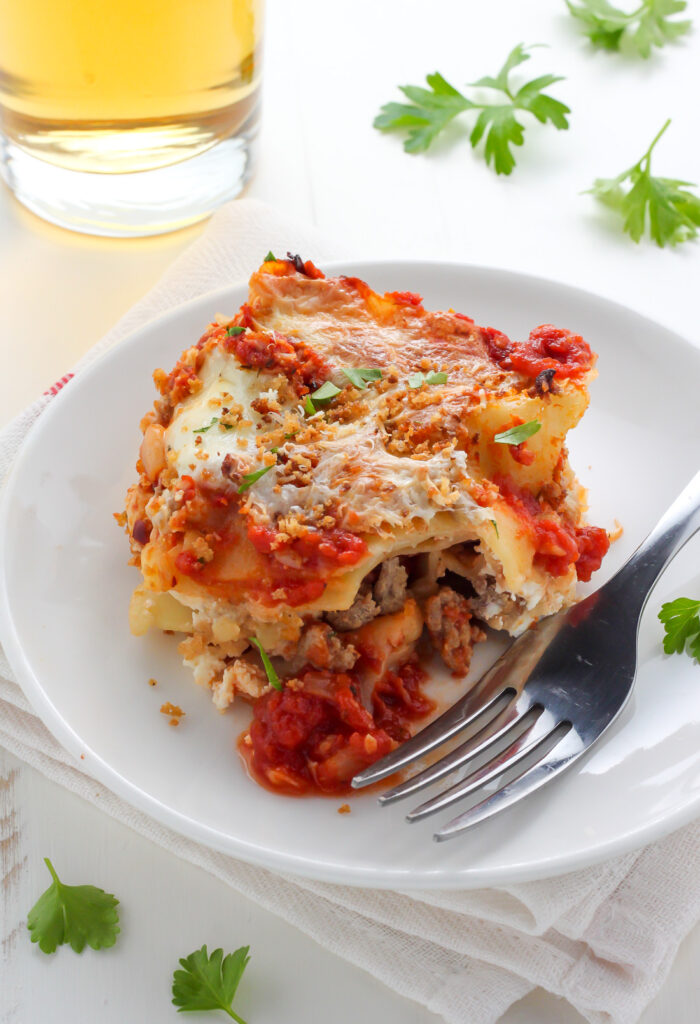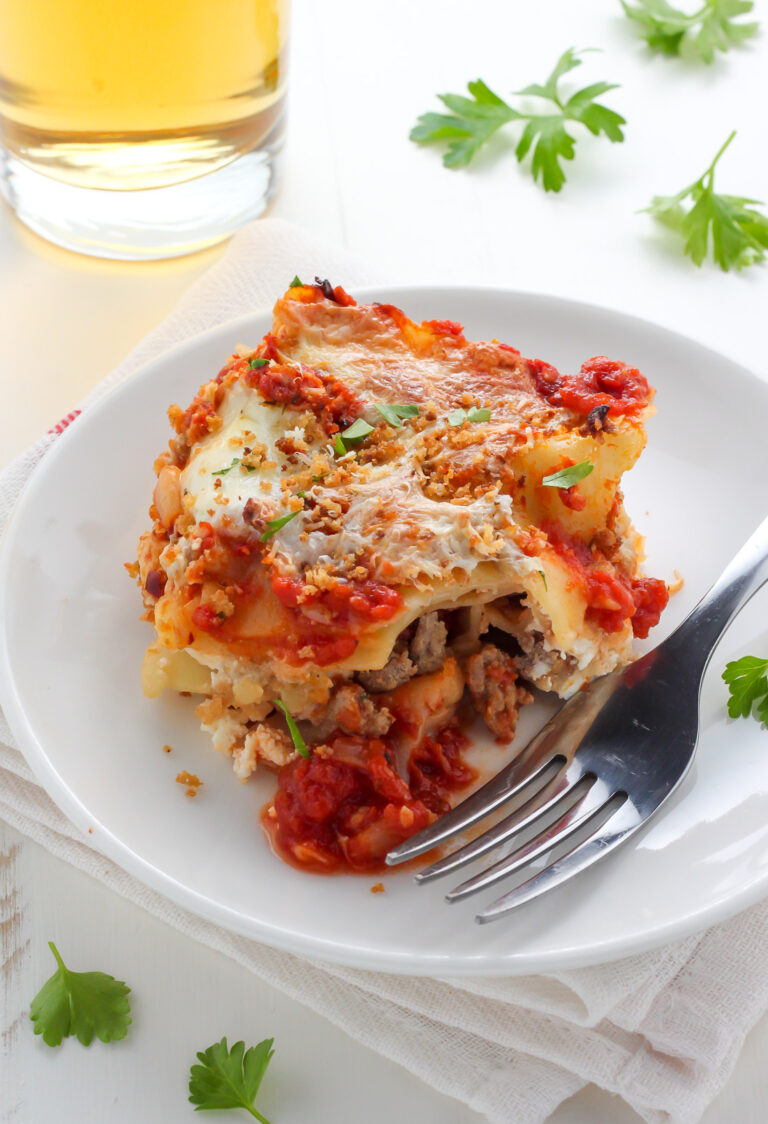 These are incredible with a cup of coffee. I always have a batch in the freezer.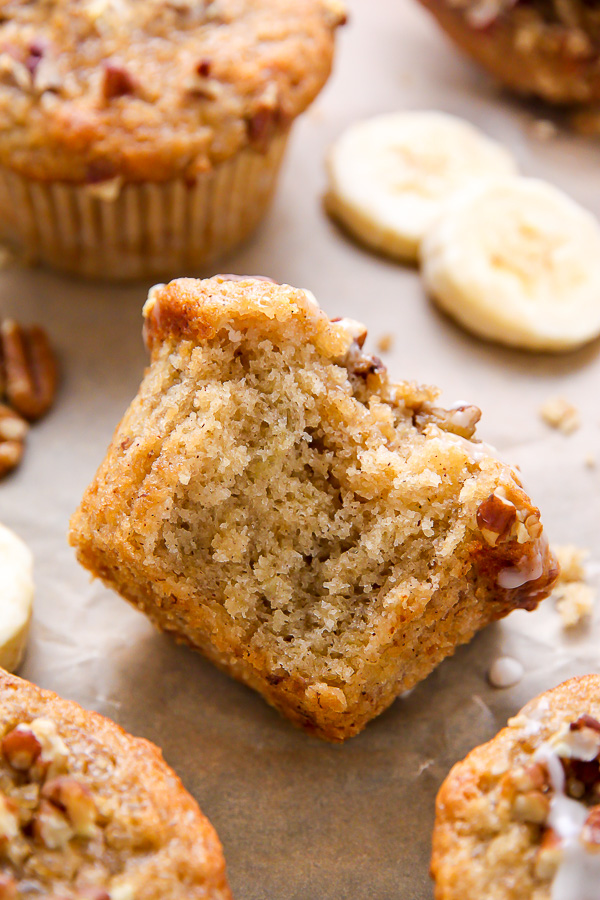 Lemon, Garlic, and Thyme Baked Salmon
Quick and flavorful! I love serving this with fluffy rice and simple salad.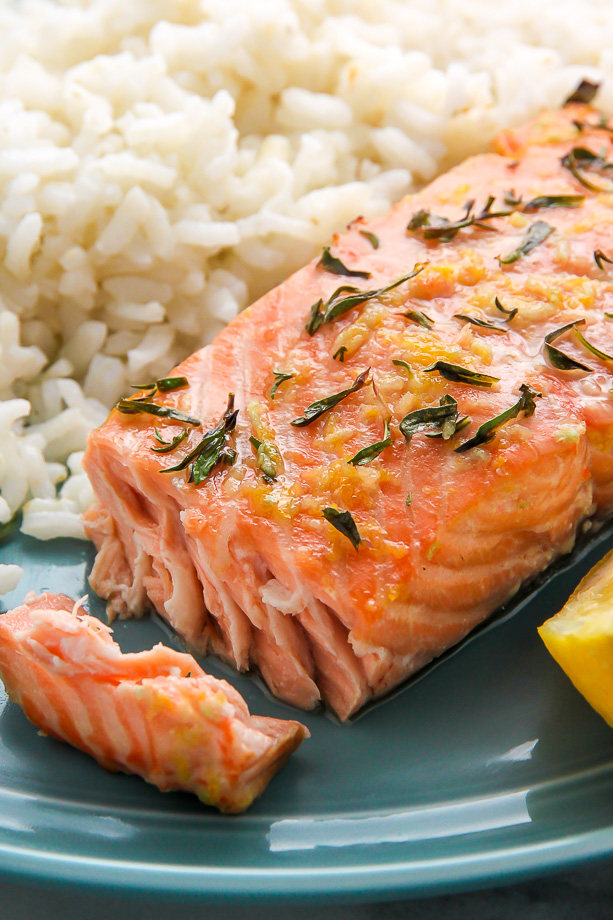 Healthy Greek Yogurt Chocolate Fudge Pops
Once you try this recipe, you'll be HOOKED.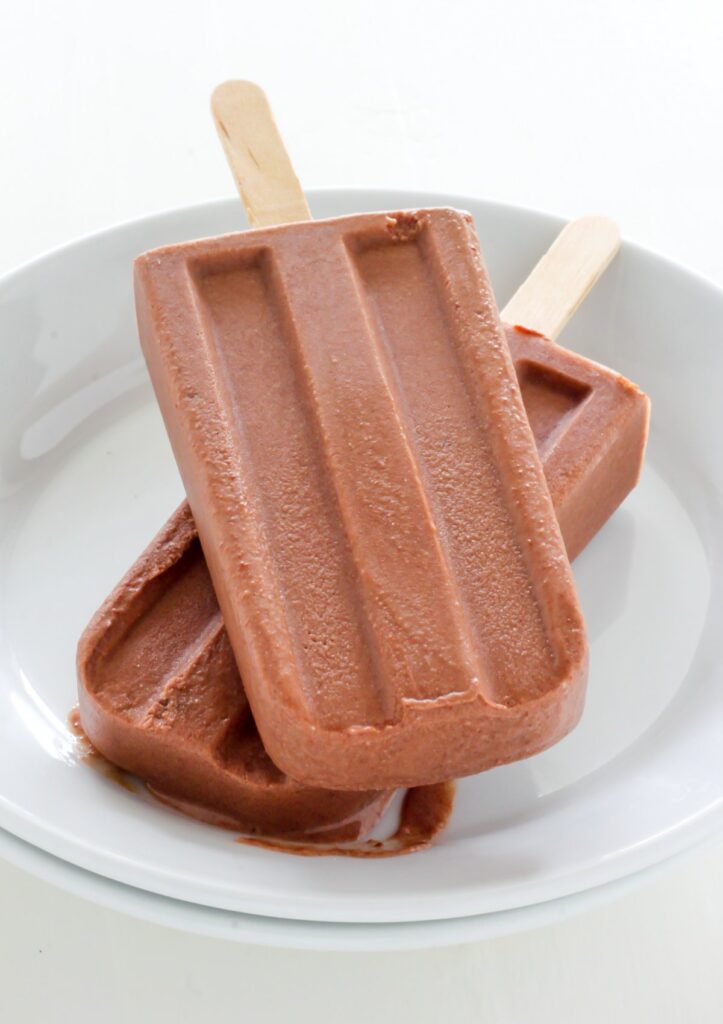 20 Minute Lemon and Herb Garlic Baked Cod
This super quick recipe is BIG on flavor! Perfect for busy nights you need dinner fast.
Healthy 20-Minute Shrimp and Broccoli
Ditch the delivery and try this recipe instead. It's SO easy and tastes way better.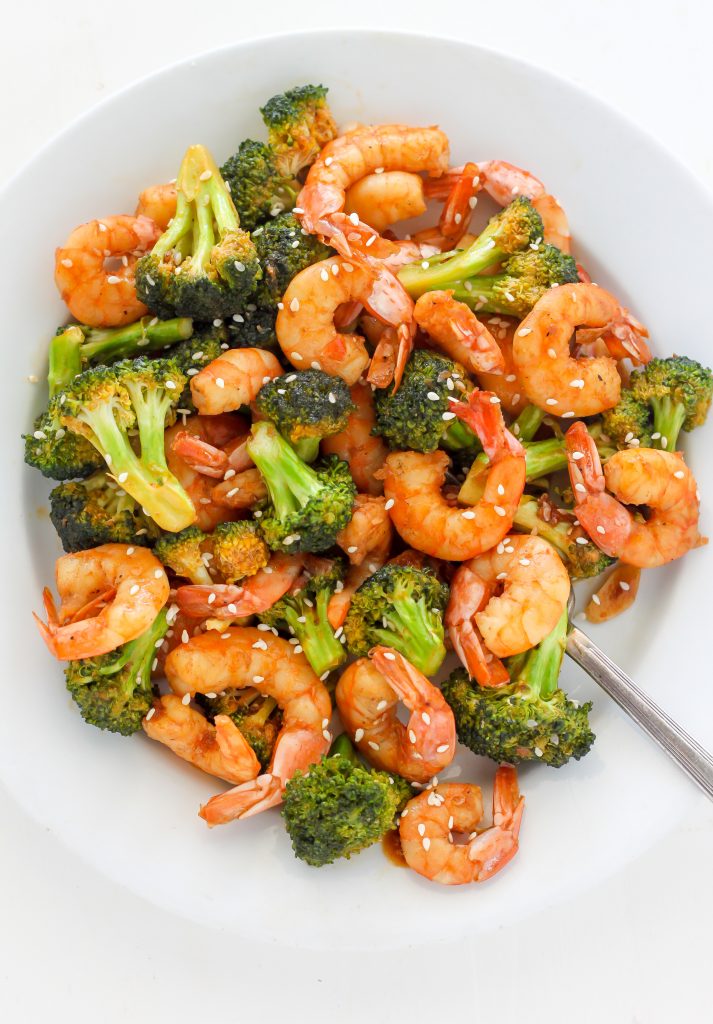 Blueberry Cottage Cheese Pancakes
I make these for my nephews and they go NUTS over them.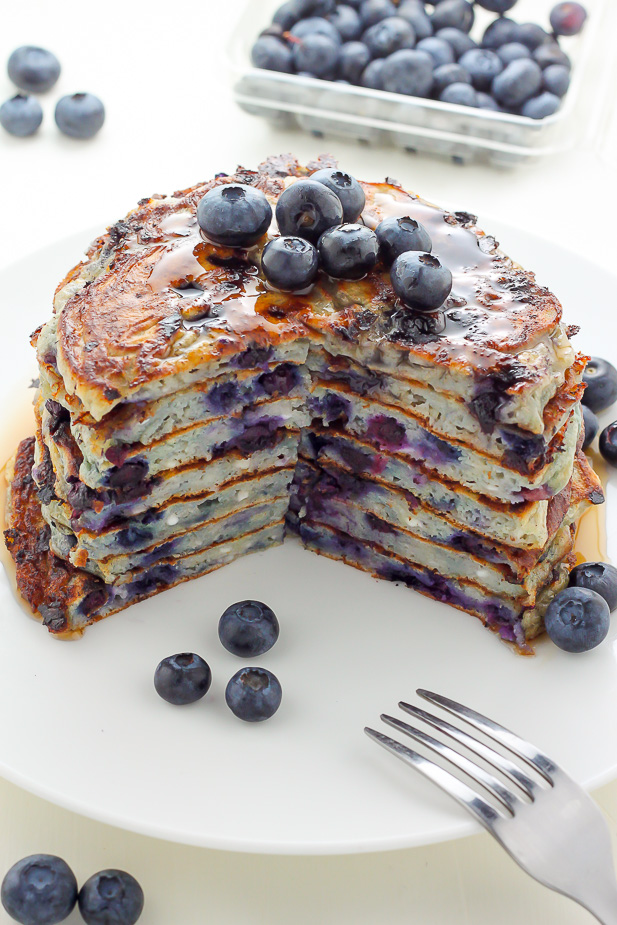 Cozy and comforting!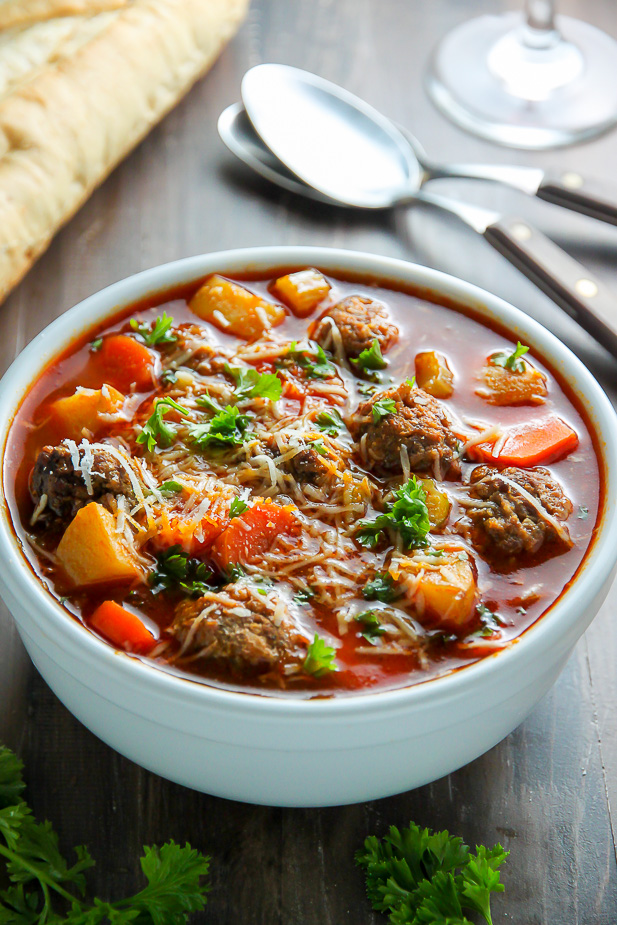 Maple Sriracha Roasted Cauliflower
This recipe is addicting! You've been warned 😉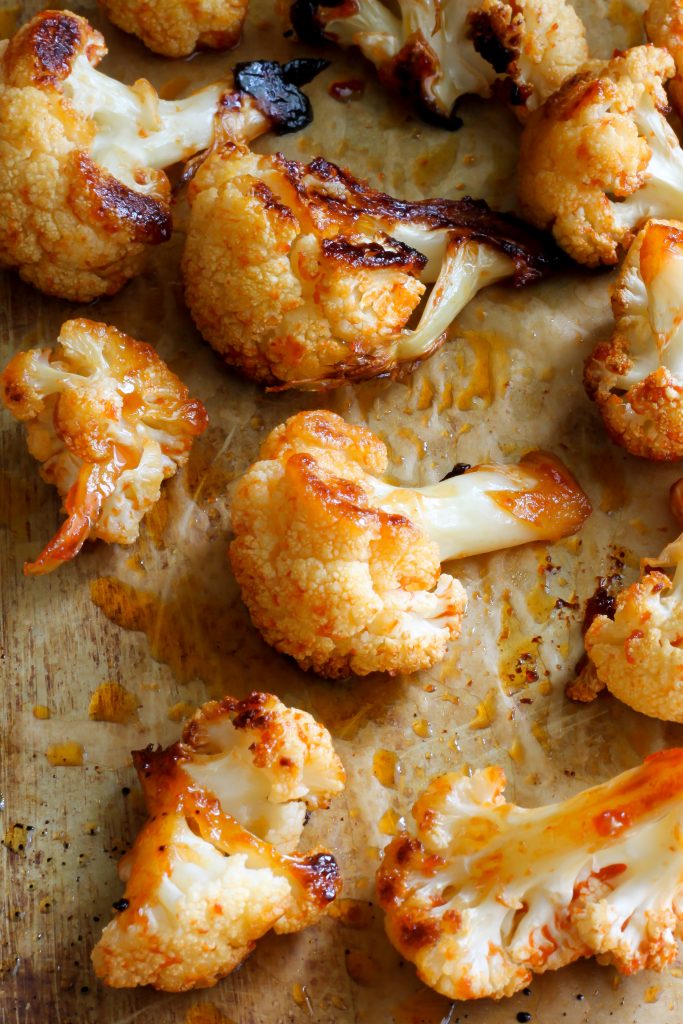 Only 2-ingredients required for this candy shop quality treat!
Sicilian Roasted Brussels Sprouts
Even veggie haters LOVE these crispy and flavorful sprouts.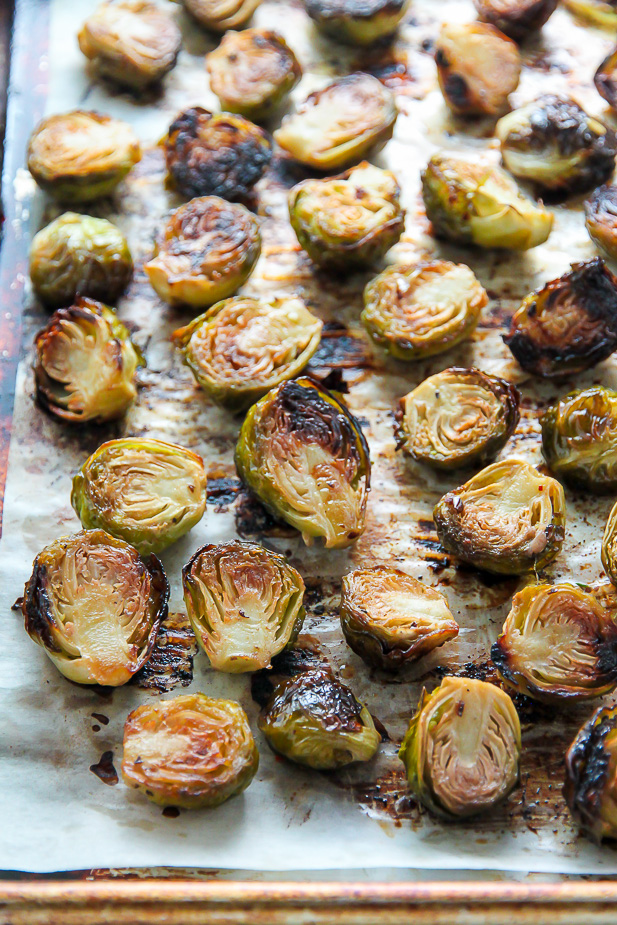 Greek Yogurt Chocolate Chip Cookies
Thick, chewy, and loaded with chocolate chips! What more could you ask of a cc cookie?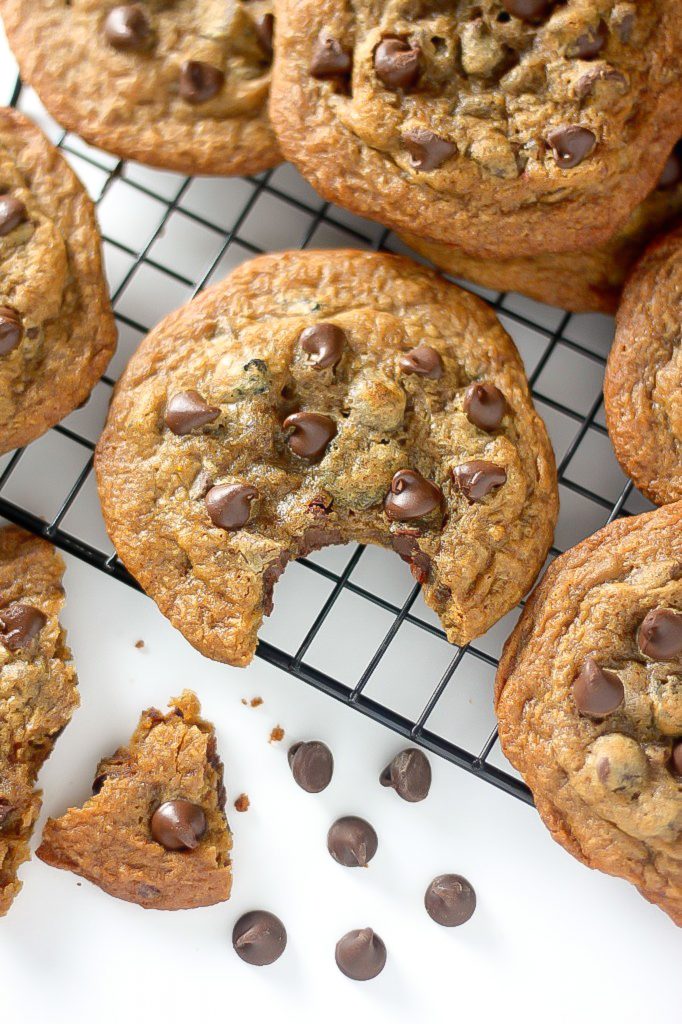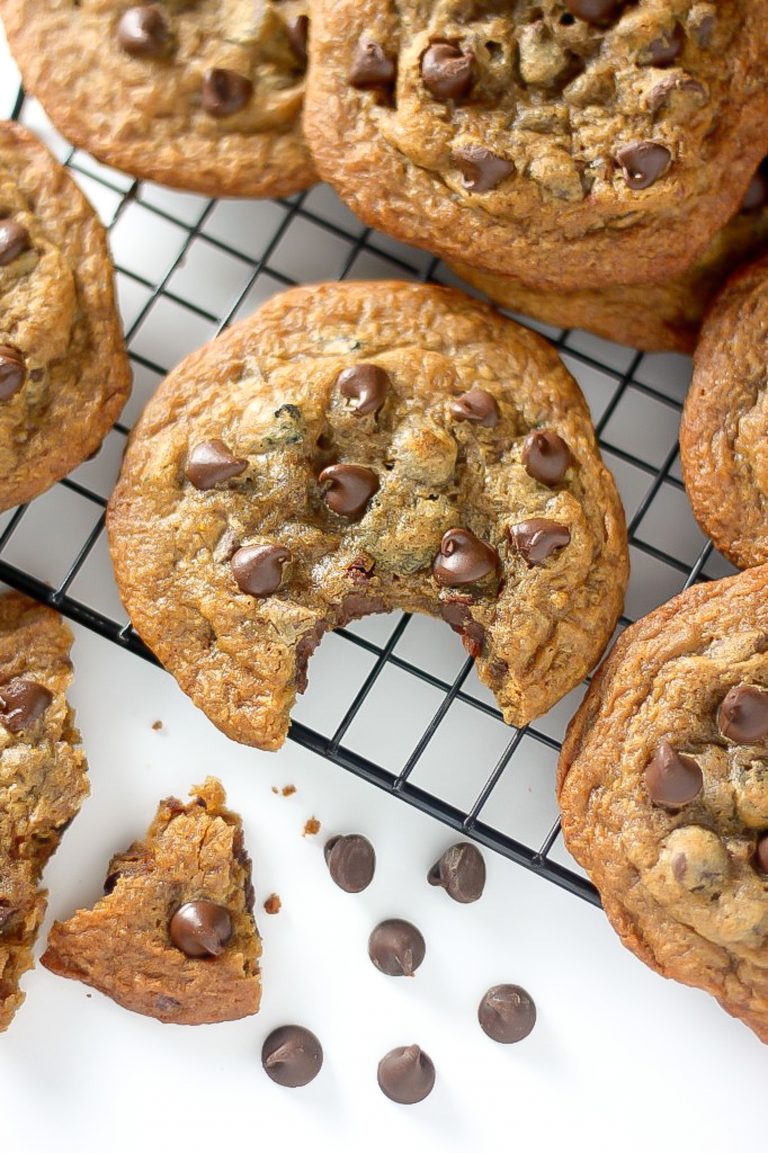 Healthy Turkey Zucchini Meatballs
Another recipe we always have in the freezer! These are so good over pasta, zucchini noodles, or on a hoagie roll.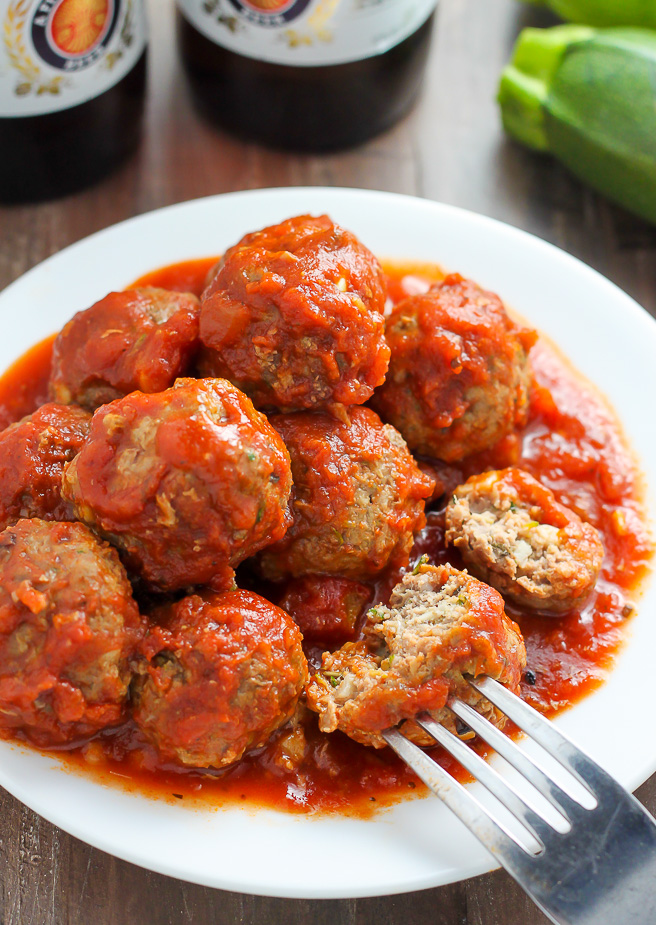 Take-out fake-out strikes again! I love this one with steamed broccoli and rice.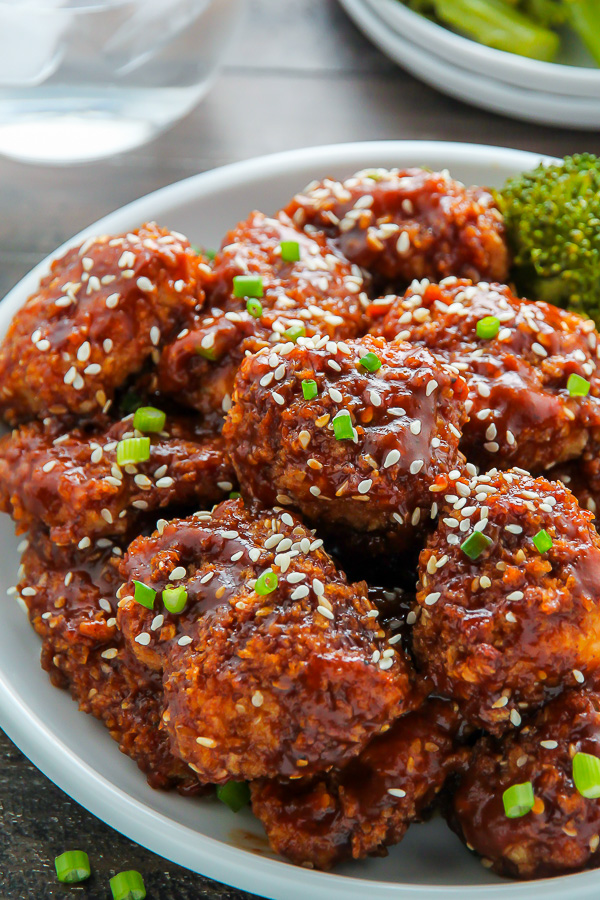 Try pairing this spaghetti squash with my 30-minute mozzarella stuffed meatballs for the ultimate Italian dinner experience.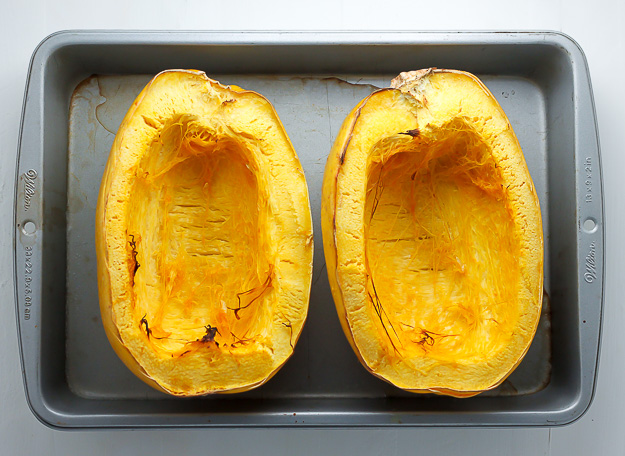 Healthy Greek Yogurt and Honey Blueberry Muffins
Nothing beats a warm blueberry muffin drizzled with honey!
Everyone loves this veggie packed pasta dish! For a delicious twist, add grilled shrimp or chicken.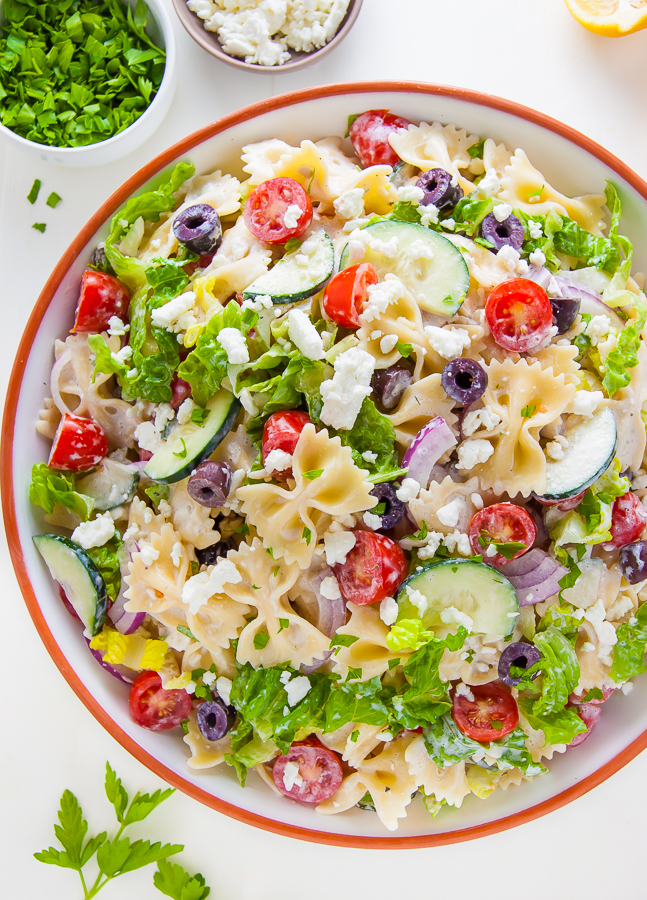 How pretty is this vibrant fruit smoothie?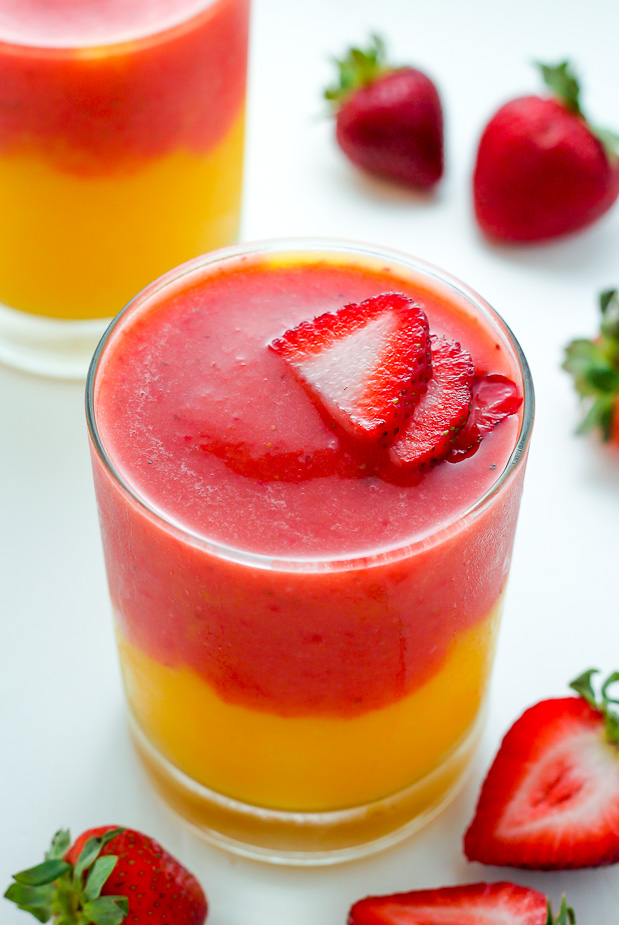 Healthy 30 Minute Sriracha Teriyaki Meatball Bowls
Sweet, spicy, and sticky! These little meatballs are insanely flavorful.
Skinny Sausage Parmesan Eggplant
Made with chicken sausage and loaded with flavor, this is one of my all-time favorite recipes! One bite will make it your favorite, too 😉 I promise!
20-Minute Sriracha Shrimp Ramen
I crave ramen like a crazy lady – especially in the winter! This recipe ditches the packaged "flavoring" but is loaded with REAL flavor thanks to a handful of bold ingredients including garlic, lemon, and sriracha.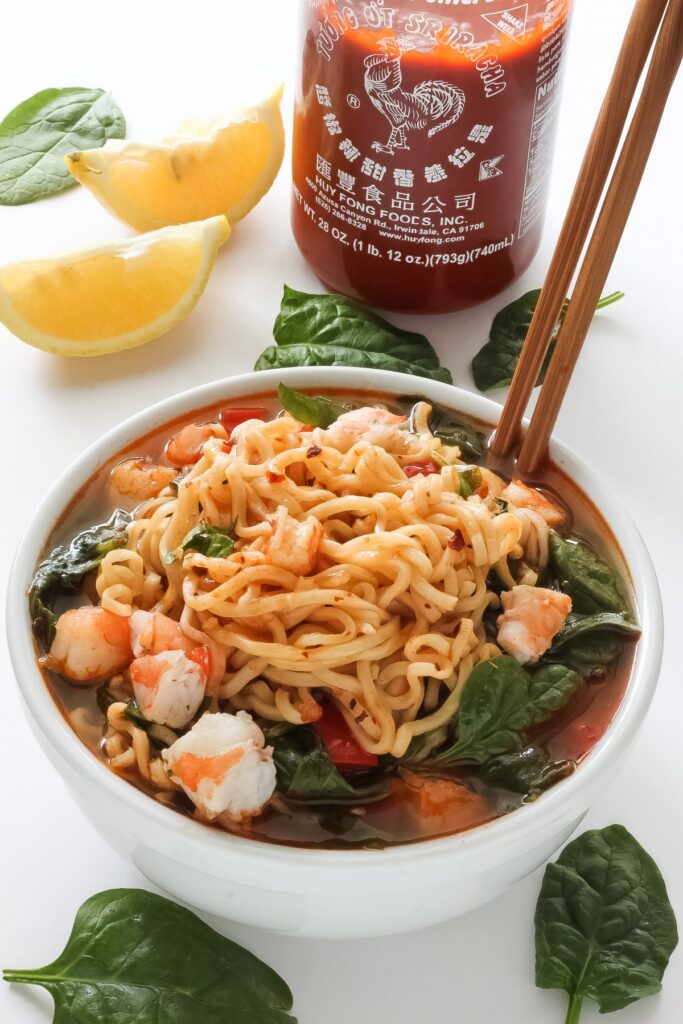 If you try any of these recipes, let me know what you think! Leave a comment below, and don't forget to snap a pic and tag it #bakerbynature on instagram! Seeing your creations makes my day.